Browse Campaigns
Verified First Responders and their families are in need of your support. Browse our active campaigns below:
I am a registered nurse that's been working for the department of corrections for several years. Caring for so many during this difficult time of Covid-19, I have not only come to realize how meaningful loved ones are in life, but  I also dream of finding my daughter I gave up for adoption 38 years ago. Emancipated at age 16, I grew up in foster care my entire life. Now that I am much older, I realize I did not have the skill-set to develop meaningful relationships.  It's a regret I have, and I've thought about my daughter for many years. I'd love the opportunity to explain myself and hopefully develop some type of familial relationship.  I reside in a small studio and would like to get an RV to be mobile and work as a traveling nurse so that I will not be homeless while I pursue my dream. The state where I gave my daughter up for adoption is not where I currently live. I do not know where she is, but I will start there and continue searching for her until I find her.  I hope to take you all along on my journey of finding my birth daughter. Anything you can give to help me realize this dream is much appreciated.
I am a Disabled Veteran of the the last 3 wars and a Critical Care Paramedic with 27 years experience in EMS.  I was injured in the line of duty (Iraq and locally) and currently unable to work.  I suffered permanent partial paralysis on my left side due to cervical & lumbar spine injuries, traumatic brain injury and a stroke (I have had multiple surgeries and still need further ones, to include additional cervical and lumbar fusion surgeries)..  Due to these injuries and various complications they have caused, including a major heart attack & stroke, I am unable to return to work, permanently, and at the recommendations of my surgeon & doctors, I have filed for Disability.  I was "released from service" from my employer, have used my all of my 401K, have sold anything worth selling and am in need of immediate financial assistance to help rent & utilities for the next 3 months until, hopefully, Disability begins.  This is my first time asking for financial assistance and am embarrassed with having to put my name out here and ask but I am definitely in need and am grateful for any assistance you might be able to give.  Again, my sincerest thanks and gratitude and I thank you for reading this.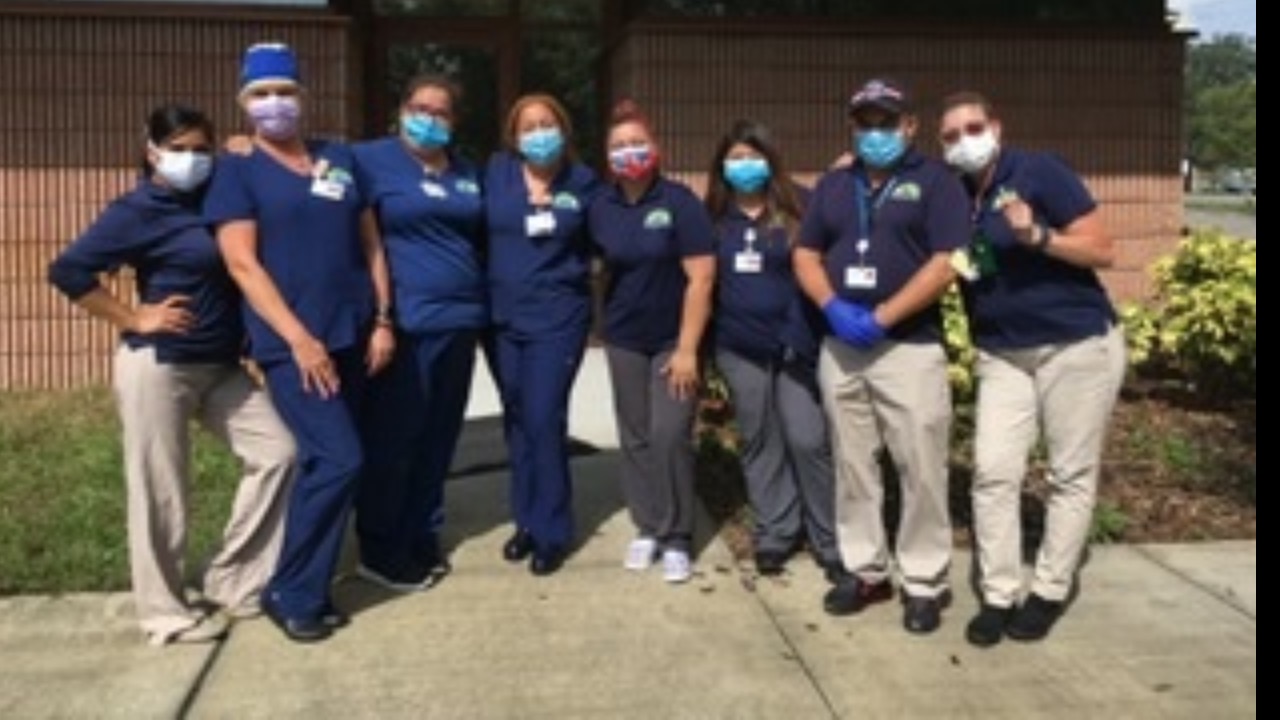 Every morning, I witness the hard work that the frontline staff at Suncoast Community Health Center put in throughout the day, while battling the Florida elements of torrential rain or scorching heat. They are continuously moving and providing health services to patients during the COVID-19 pandemic. I want to put a spotlight on their hard work and dedication through #FEEDTHEFIRST, where the money raised through this campaign will provide lunch for the First Responders.