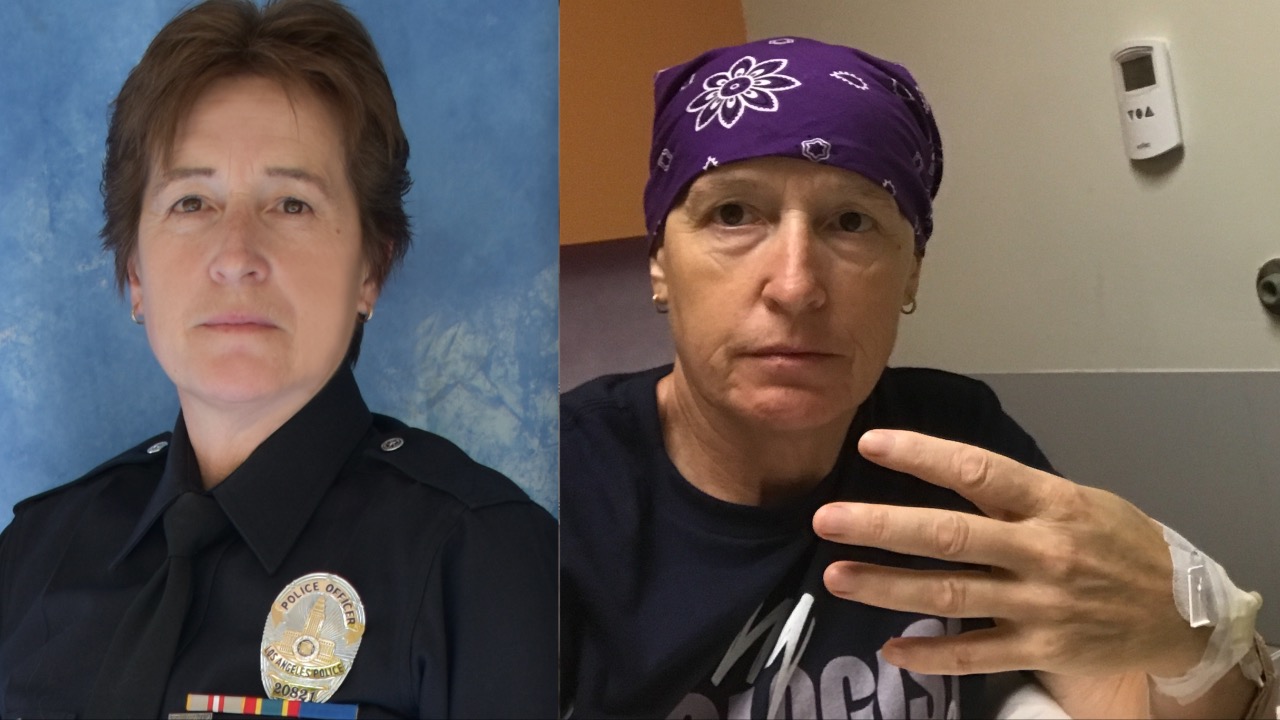 Law Enforcement
Cancer Treatment Fundraiser for Monika Rehder Reinhardt
Hi, I'm Monika, a retired LAPD Officer.  I need help and I hope that by you being guided to this campaign, you're looking to help someone deserving.
I was diagnosed with 
Stage IIIC Ovarian Cancer
 in May 2017, had to have a total hysterectomy plus 2 baseball-sized  tumors removed from my lower body before a string of  6 chemo treatments earned me a temporary "clear."  Christmas 2018 (my 55th birthday) I got re-diagnosed and dove back into treatment.  Currently, I'm up to 29 chemo sessions and have 11 more scheduled for this year,  and of course, all those treatments have taken a toll on my body overall.  
The great news is my tumor markers are down as of right now (September 2020), but my scans aren't improving, and though the two remaining tumors aren't being reduced yet, nor are they growing on the latest chemo treatment, my doctors are all saying I've kept a really great attitude and call me their Cancer Warrior.  
I don't feel like a warrior now, which is why I've resorted to the kindness of strangers.  In a city as huge as Los Angeles, it's easy to get lost in everyone else's hustle and bustle.  I worked the streets of Los Angeles as a Police Officer and handled a lot of calls during my career, but I was not expecting to be in a fight for my life like this. Because of the horrific side effects of the chemo, I'm not able to work for the first time since immigrating to the US alone at age 26, which takes a toll on my pride. I have no family in this country, only a hand full of supportive and loving friends.  Like most of us, I wasn't ready to support medical bills like this through savings alone, so I sold my house and used the money to cover my medical bills, but that only goes so far. 
I set up this fund solely for medical bills and it is going to go towards out-of-network 
Targeted Therapy Treatments my HMO won't provide.  
If you've read this far, maybe you can help me add to my quality and quantity of life, as well as putting me on the winning side of this battle. It is so emotionally defeating. It's my opportunity for the universe to show me if I should keep fighting so I can repay the favor to fight for others feeling as low as I do now. 
I love you all.  Thank you for taking an interest in me as a person and a retired fellow Law Enforcement Officer.  If you'd like to follow my journey or contact me, I'm on Instagram (Cancer Warrior 2017).  Thank you so very much.
Donations & Comments
Only administrators, campaign organizers, and beneficiaries can reply to comments. Robert Hansohn donated $250
Prayers for your wellness from an old blue suiter. Lawrence Fetters donated $250
Best wishes from a fellow LAPD retiree. Jeana Franco donated $50
Wishing you nothing but the best with your fight and ultimate win. We are sisters in blue. Stay strong. 💙💙💙💙💙 Rusty Redican donated $50
Fight On!!! 🙏🏻🙏🏻👊🏻👊🏻❤️💙🚔🇺🇸 Danielle curtiss donated $50
because no warrior fights alone! Maraea Toomalatai donated $50 Laura Kenyon donated $25
Sending you prayers for strength from the state of Virginia 🙏🏻 Your thin blue line family will rally around you. ⚫️🔵⚫️ You've got this sister 💪🏼