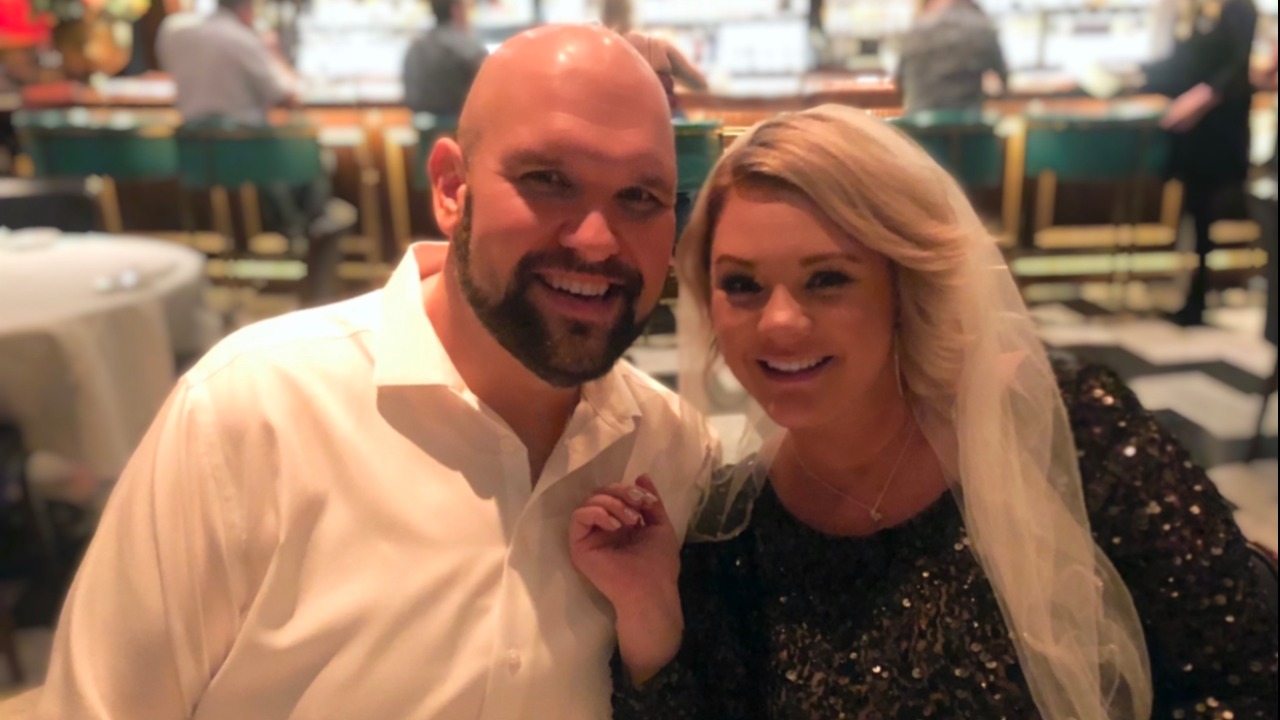 Law Enforcement
Detective's Battle with Stage 4 Non Hodgkin's Lymphoma !!
Hi Everyone! I'm reaching out today for my brother Josh. In September 2020, Josh began having some symptoms. Josh continued working however, filling in where he was needed. Not only working his normal detective job, but working in the court system, around inmates, and out in the field dealing with the civil unrest in Los Angeles.
Towards the end of September, thinking he had just contracted Covid, he went to urgent care. After many visits to urgent care, then after a month of testing and trying to figure it out, my brother Josh was diagnosed with Stage-4 Non Hodgkin's Lymphoma.  It is an extremely aggressive form of cancer that has spread from his lungs, down to his right kidney and onto his bones. 
Josh was officially diagnosed on Oct 26th 2020, and began his chemotherapy treatment in-patient the very next day on Oct 27th 2020. Each round of aggressive chemotherapy takes place inside the hospital and last for 5 to 7 days at a time. The difficulty is compounded by the hospital not allowing visitors due to Covid precautions. He has to go through his chemo treatments all alone, which breaks my heart.
We are fighting the cancer with a no sugar/healthy diet. Along with his traditional oncologist from the hospital, we have decided to use a holistic oncologist as well. Both oncologists will work together with each other to treat Josh with supplements and vitamins on his off weeks from the aggressive chemotherapy treatments. Eating clean and buying all the supplements to keep him strong is very expensive, but very necessary. Besides that, many of the medications required by the doctor are not covered by medical insurance.

We are asking for people to donate to this fund to help with medical costs, food, vitamins, etc. This is the only, and official fund, to support Josh. There are no others.
We are praying Josh beats this and can make a full recovery. Josh's wife Bethany is a hairdresser. Due to Covid, and coupled with Bethany now caring for my brother, she is currently out of work, not earning any income.
This is a very challenging time for Josh, Bethany, and their three children. Any help you give by donating would be greatly appreciated. Thank you from the bottom of our hearts!! 
-Ashley (Josh's sister)  
Joshua 1:9
Donations & Comments
Only administrators, campaign organizers, and beneficiaries can reply to comments. Dennis & Marian Salazar donated $100
John Hudson donated $500
After We are over with this come visit us! John and Jan Hudson Douglas Uphoff donated $100 Erin Christmas donated $100 Douglas Petersen donated $50
Big fan of Josh and Babe's channel. I hope this little bit helps. Stay strong Josh, you too Babe. Marina Bondarenko donated $50
Dear Josh, you got this, you are in my prayers, stay positive, as a survivor to a survivor :) Evelyn Hamalainen donated $100
God bless you Josh. May the Lord heal you completely. Jose Benavides donated $50
Praying for your full recovery. Betty Hayes donated $220
On behalf of LASD spouses supporting spouses. 💚💛💚💛 Sharon Atwood donated $50
Hang in there, Josh. People are praying for your healing.❤