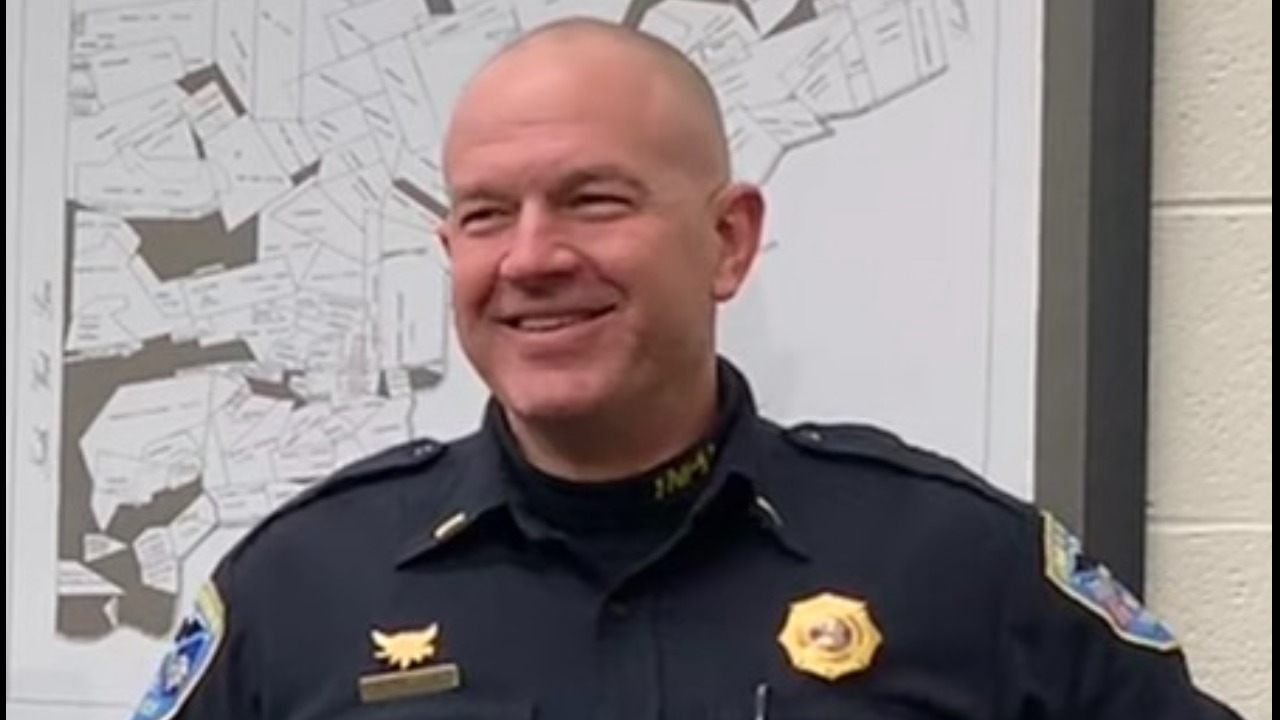 First Responders
Dire Cancer Prognosis for Town of Newburgh PD Police LT Robert DeSaye
In less than two months, LT Robert "Bob" DeSaye was diagnosed with an autoimmune disorder/partial kidney failure and then cancer.  His cancer is unfortunately one of the rarest, aggressive, and treatment resistant cancers known, Stage 4 poorly differentiated neuroendocrine cancer.  His autoimmune disorder has limited his already poor treatment options even further and makes his prognosis bleak, months to no more than 2 years at best.  He started his first round of 4 days of Chemotherapy on May 16th and will go back in a few weeks for another 4 days at which point they will assess progress.  To say his life has been turned upside down would be an understatement.  
LT DeSaye has served the community through multiple police agencies through almost 25 years, over 20 years of which has been with the Town of Newburgh Police Department.  Most of his adult life has been dedicated to protecting and serving the community and now he is the one who could use some help.
He is working rapidly to get his estate in order and do the most he can to provide for his family, his wife, daughter and son.  He is being forced by this illness into an early retirement, which will reduce his income by half and his wife is taking time off of work as well, which will likely become unpaid time off as his battle continues.  Add to this, the co-pays, travel costs and everything else that comes with this battle.
Please donate what you can so that Bob and his family do not have to worry about money for the next couple months and they can focus on fighting the disease and spending time together.  I will provide updates as I get them.  Please keep Bob and his family in your prayers as well.  
Updates

May 26th, 2022
Mark Ellingson, Organizer
On behalf of the DeSaye family, I want to thank everyone for their donations and kind words.  Bob has taken the time to read all of the posted messages, and he does not have words to express how grateful and touched he has been.  The money that has been raised by all of your contributions has brought an incredible amount of needed financial relief to the DeSaye family, again, they can not thank you all enough.
Medically, Bob finished his first round of 4 days of chemo on the 20th and he had follow up appointments this week.  The chemo was received and tolerated fairly well, but unfortunately, due to the increased weakening of his immune system and the strain on his body, complications developed with the kidney disease.  Severe muscle wasting and motor control issues associated with the medications from the kidney disease have forced his doctors to cut back on those medications, before his body becomes too weak to handle the next round of chemo.  It is a dangerous balancing act.  He risks kidney failure, but if he doesn't regain some strength, he will not be able to tolerate more than one more round of chemo.  We are hoping he recovers some of his strength next week, before his next round of chemo the following week.  
Please keep Bob and his family in your prayers and God bless you all.
Donations & Comments
Only administrators, organizers, and beneficiaries can reply to comments. Town of Bedford Police Benevolent Association donated $2,500
Our thoughts and prayers are with you and your family. God Bless Hannah Lake donated $2,000 Fairfax Four donated $1,500
Bob and family -- we wish you strength and peace. Most Precious Blood School Faculty and Staff donated $175
Prayers for you, Mr. DeSaye and your family. Diane Andryshak donated $50 Danielle McQuade donated $40 Francis Sharkey donated $100 Cynthia West donated $100
Wishing all the best for your family. John & Roseanne Smith donated $200