This fundraiser has been completed!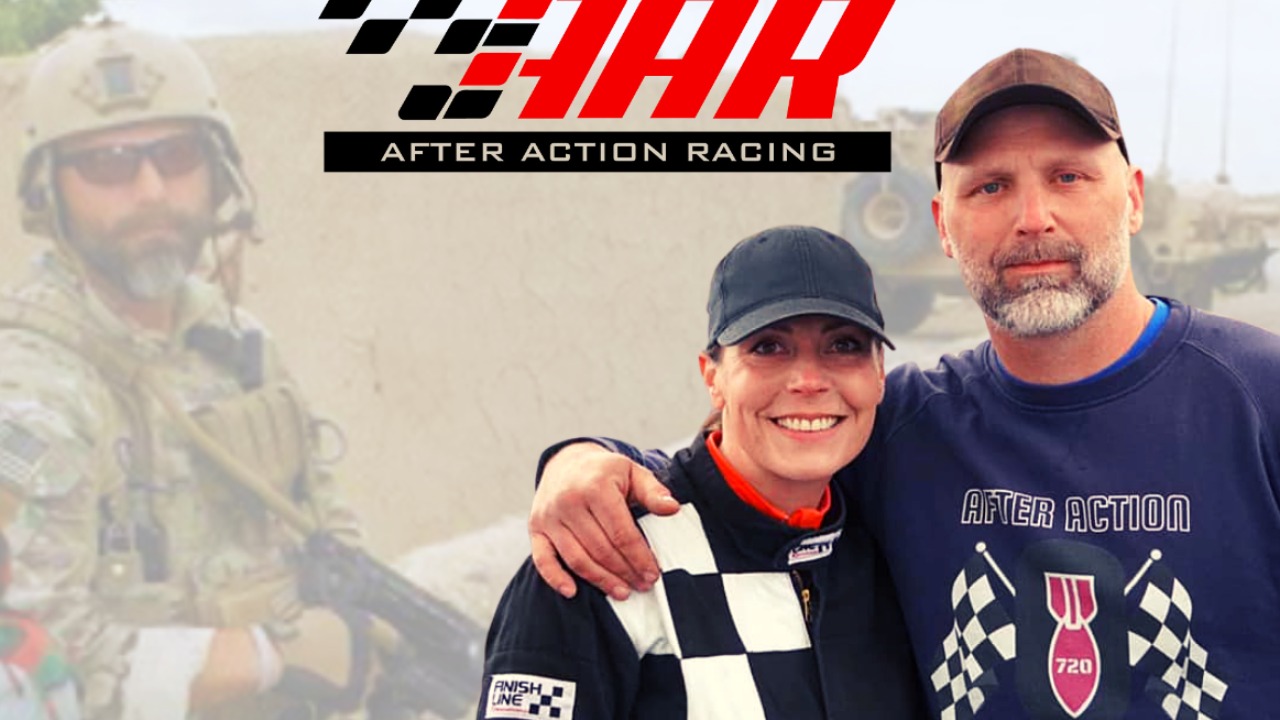 All Groups
EOD Veterans Racing Team Auction & Fundraiser
Wheel to wheel therapy, that's what Daryl calls it.  Daryl, a 20+ EOD veteran with multiple combat tours, started the After Action Racing (AAR) team after he saw his former teammates suffering from PTS and other mental issues.  He saw AAR as a way to not just get Veterans on the track, but to help them become part of a team again with a new mission.  Racing is not cheap, that is for sure, and Daryl has been spending thousands and thousands to keep the cars running and the team on the track.  I didn't realize it cost $900+ for tires per race, $400-500 for gas PER race!  This does not include when the cars break...from transmissions to engines to chasis.  Racing is hard on the cars but great on the spirit!  We are racing money for multiple parts and operating the cars.  
BUT this is different than a normal fundraiser.  EACH $20 dollars of the donation will go toward a raffle ticket for (3) sets of really cool packages (and we will be adding to each package!!).  Your raffle ticket will still count, even as the prizes grow and grow! 
1. Custom Made Standwatch Knife & Protectors Patch by PatchOps. 
2. Bottle Breachers! (1) Grenade, (1) 30MM Breacher, (1) Custom 'Protectors' Bottle Breacher, and a Protectors Patch by PatchOps. 
3. Combat Flags!  This is a custom Combat Flag made from my (former CPT. Jason Piccolo) last uniform worn in war, (1) number Protectors coin, (1) Protectors t-shirt, and a Protectors Patch by PatchOps. 
SPECIAL for corporate or 'guests' that donate over $300:  Promotion and guest spot on The Protectors podcast!!! 
Learn more about Daryl and the team here: PODCAST
Updates

November 3rd, 2021
Jason Piccolo, Organizer
WINNERS! Please contact me with your mailing addresses.  [email protected] 
1st Prize: Leslie Dice
2nd Prize: Tom Wenzl
3rd Prize:  Robert Nikolov
Donations & Comments
Only administrators, organizers, and beneficiaries can reply to comments. Louis Audi donated $1,000
---
Reply from

Daryl Hornbeck DKFX Franz donated $1,000
---
Reply from

Daryl Hornbeck Veteran Wood Co. donated $500
If you ain't first, you're last!
---
Reply from

Daryl Hornbeck Garrett Melich donated $75 Huey Fourquet donated $25
Mike @veteranwoodco... Thanks for passing the word. Drive Fast After Action! Michael Breen donated $100
Don't let Mike Marine drive the Saleen! Badddd things happen! Maria Torres donated $25
Hopefully you hit the goal soon!!! Patricia Peck donated $50 Gregory Solomon donated $100 Mende Takevski donated $100 Joe Trpovski donated $100