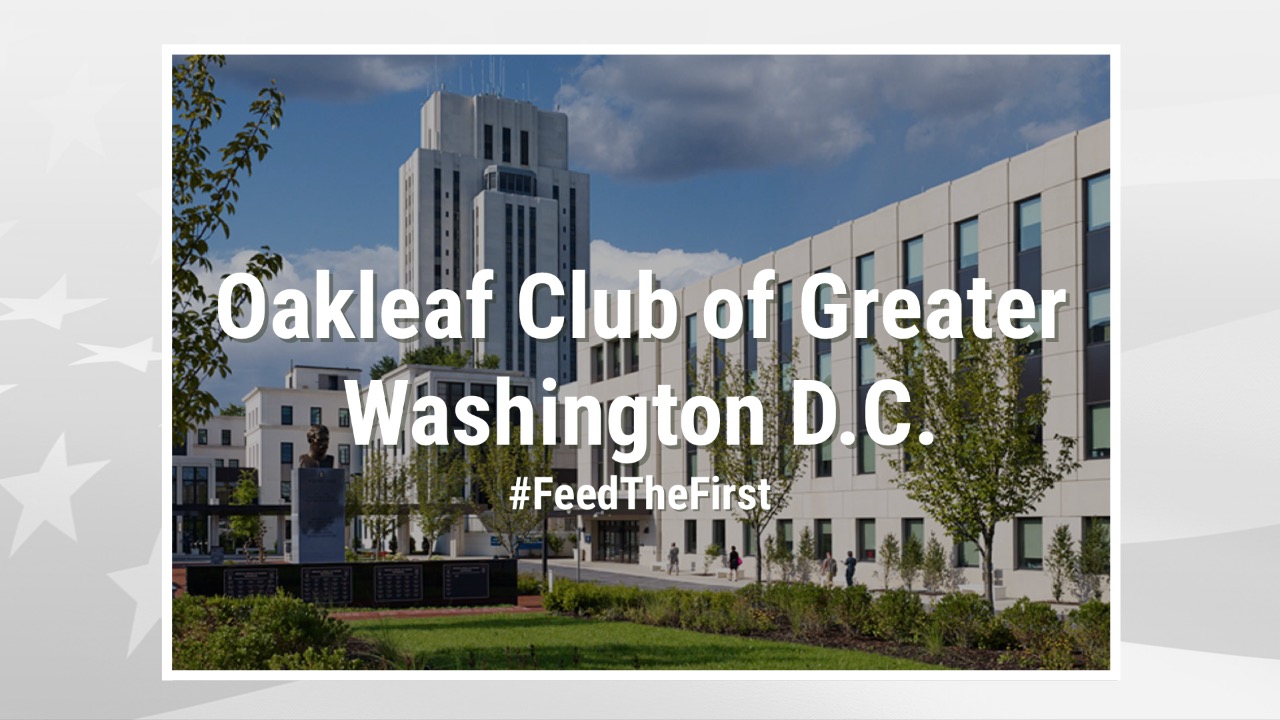 Military
#FeedtheFirst - Provide Meals for Military Medical Staff Administering COVID-19 Vaccines
A $11.99 donation provides one meal for a military healthcare provider administering COVID-19 vaccines.
The Oakleaf Club of Greater Washington DC's Fund the First campaign is focused on serving military medical units specifically assigned to administering COVID-19 vaccines at a national military medical center in Bethesda, Maryland. The Oakleaf Club wants to support and provide military medical staff with a free meal during their shift. We are partnering with a local restaurant to help make this happen and need your help! 
The Oakleaf Club is a 100% volunteer-run 501(c)(3) non-profit with a primary focus of benevolence programs for patients, families, and staff at a regional military medical center. Our Mission is serving those who serve our country. Our programs support the military and civilian employees and families at a military medical center and command medical and dental departments in the greater Washington DC area.
Prior to the COVID-19 pandemic, The Oakleaf Club fundraised within the military community. Due to COVID-19 related restrictions, our ability to host fundraising events has been limited. We are broadening our fundraising efforts by partnering with Fund the First to create our first crowdfunding campaign. 
Our Goal:
We aim to raise $700 to feed the military medical staff administering COVID-19 vaccinations at a military medical center in Bethesda, Maryland.
Our History:
Since its inception in 1947, The Oakleaf Club has had a long standing history of serving those who serve our country. Through our fundraising and benevolence efforts, we are able to support military medical staff, patients, Wounded and Injured Warriors, and their families. We support the military medical staff and patients and assist with the many little touches that increase morale.
Past Oakleaf Club benevolent activities have included; lunches for inpatient Wounded Warriors and their family members; donating snacks, toys, toiletries, and other personal items for "Patient Visit Days"; providing cakes, decorations, and other items for personal celebrations for inpatient wounded or their family members; providing meals to military medical staff and hospital departments; providing donations to Chaplain services; providing Ad Hoc Requests for staff and patients; providing new stuffed animals and toys to pediatric patients undergoing procedures; fulfilling staff "Wish List Program" – providing "nice to have" items for staff to enhance patient satisfaction.
Conclusion:
Help The Oakleaf Club fulfill its mission of serving those who serve our country. 
Donate to our crowdfunding campaign and you will allow us to donate meals to Corpsman, Nurses, and Medics administering vaccinations to our military medical personnel.
$11.99 feeds one active duty member!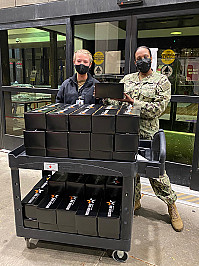 Donations & Comments
Only administrators, campaign organizers, and beneficiaries can reply to comments. Anonymous donated $25
Love our Walter Reed staff! Meli Montoya Vallejos donated $15
Mikhail Schorlemmer donated $25 Samantha Primeaux donated $15
Danielle Welch donated $50
Happy to help. Thanks to all helping us get better! Danielle Anonymous donated $30
It is my honor to make a contribution to this group in support of a group of wonderful military wives who support this group! God Bless you all! Emma Williams donated $100