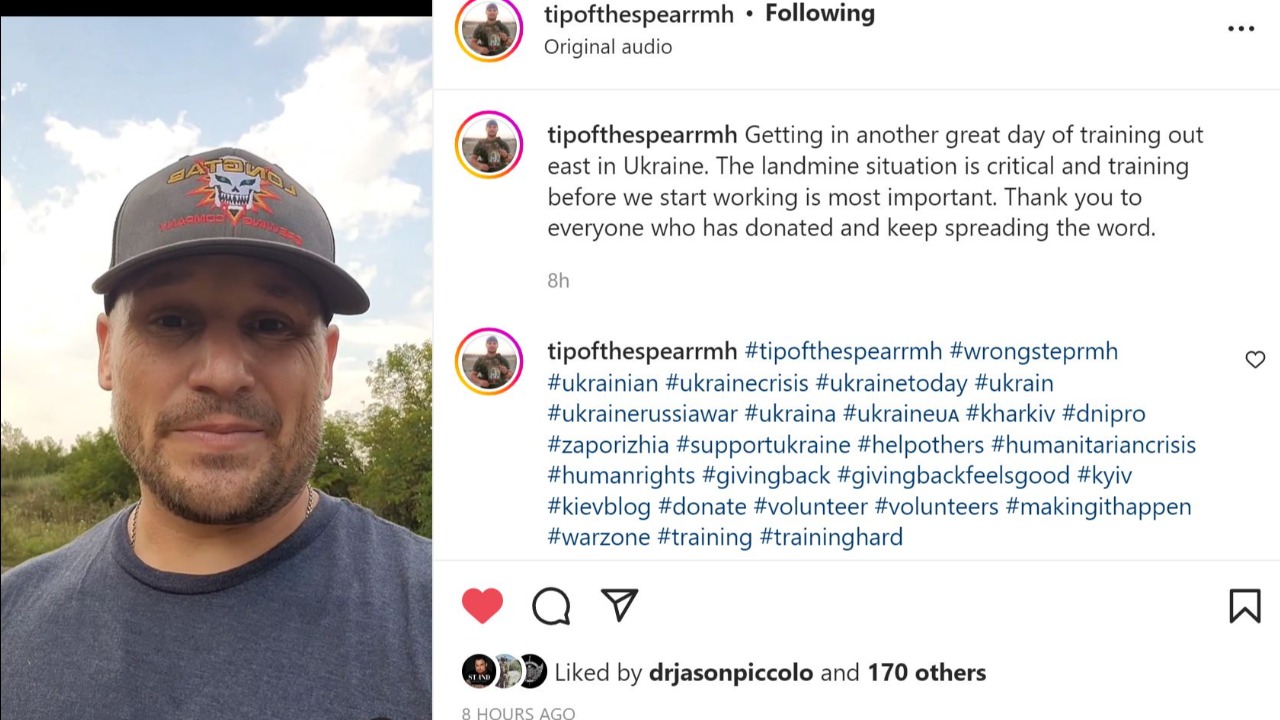 Military
Former Green Beret in Ukraine clearing landmines and boobytraps for civilian population
Article link:
https://www.lawenforcementtoday.com/former-green-beret-now-in-ukraine-clearing-landmines/

Former Green Beret, Ryan Hendrickson, is currently on the ground in Ukraine on a humanitarian mission to help clear landmines and boobytraps, his job with the Special Forces. Civilians are slowly returning to their neighborhoods but face the threat of hidden explosives.
All proceeds will help Hendrickson acquire additional upgraded metal detector equipment, as well as  to help equip Ukrainian forces for future mine clearing operations. 
Hendrickson's mission is being covered in an article in Law Enforcement Today. You can read more about his mission soon, as the link will provided shortly.
Donations & Comments
Only administrators, organizers, and beneficiaries can reply to comments. Anonymous donated $50
God bless and keep you safe. Anonymous donated $10
What a great cause, true American hero