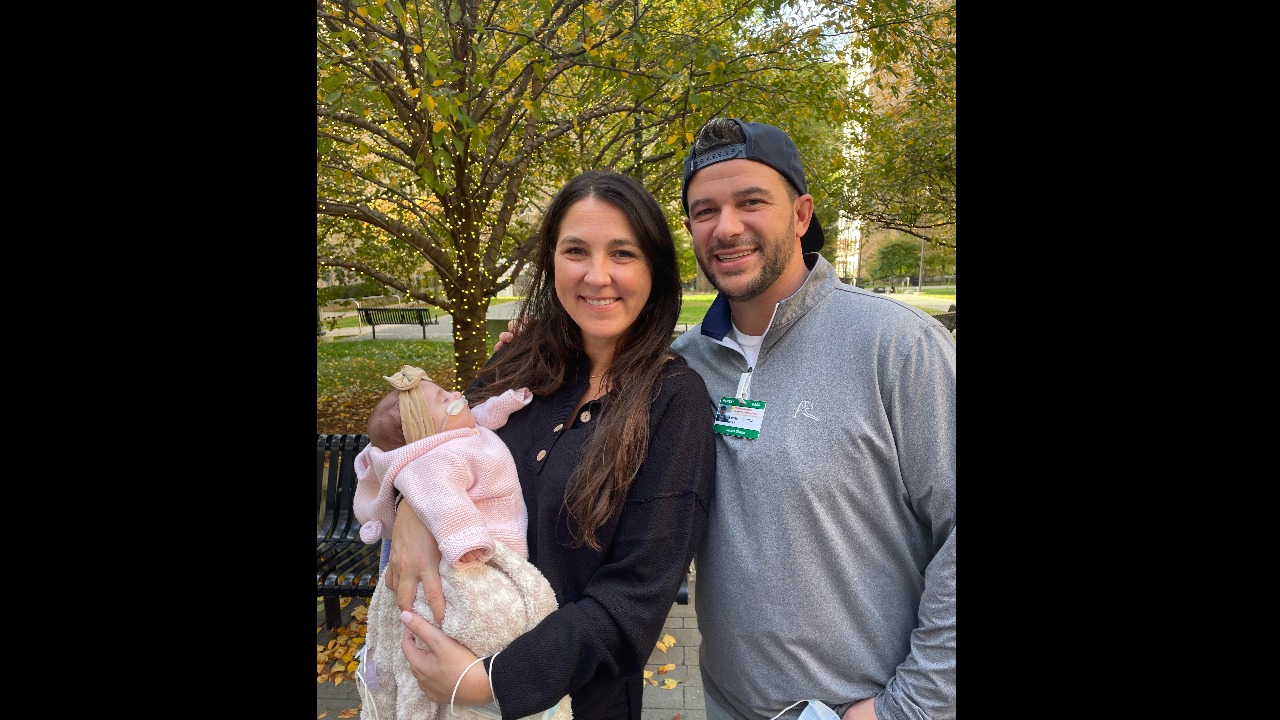 Nurses
Fundraiser for Mia Skaats
After 5 weeks at home with her mom and dad, Mia was diagnosed with a rare genetic heart condition resulting in the need for a heart transplant. Since her diagnosis, Mia has remained under the care of the physicians and nurses at Columbia Presbyterian Hospital in NYC. Mia's parents, Nicole & James have relocated to NYC to be at Mia's bedside while she receives care and patiently waits to receive the gift of life. We want to help alleviate some of the financial burden this has created for them so they can continue to keep their focus on Mia & her health. Please keep the Skaats family in your prayers.❤️
Donations & Comments
Only administrators, organizers, and beneficiaries can reply to comments. Cindy & Ken OKeeffe donated
$5,000

We love you Mia, Nicole and James! 💗🙏🏻💗 Terri Hursey donated
$2,000 Maureen Kenney donated
$1,800

With love and prayers for baby Mia Love the Kenney, McGeever and Cadigan families Dustin Tarlow donated $250 DENNIS BAIRD donated $100 Timothy Cerciello donated $50 Dan Castoria donated $100
Brother Craig, I enjoyed working with you in multiple commands. Best wishes to your family, especially your super cute granddaughter. Nancy Smithwick donated $50 Kevin Birney donated $100 Barbara Shine donated $10 Anthony & Lorene Russell donated $75 Daniel Gallagher donated $50