This fundraiser has ended!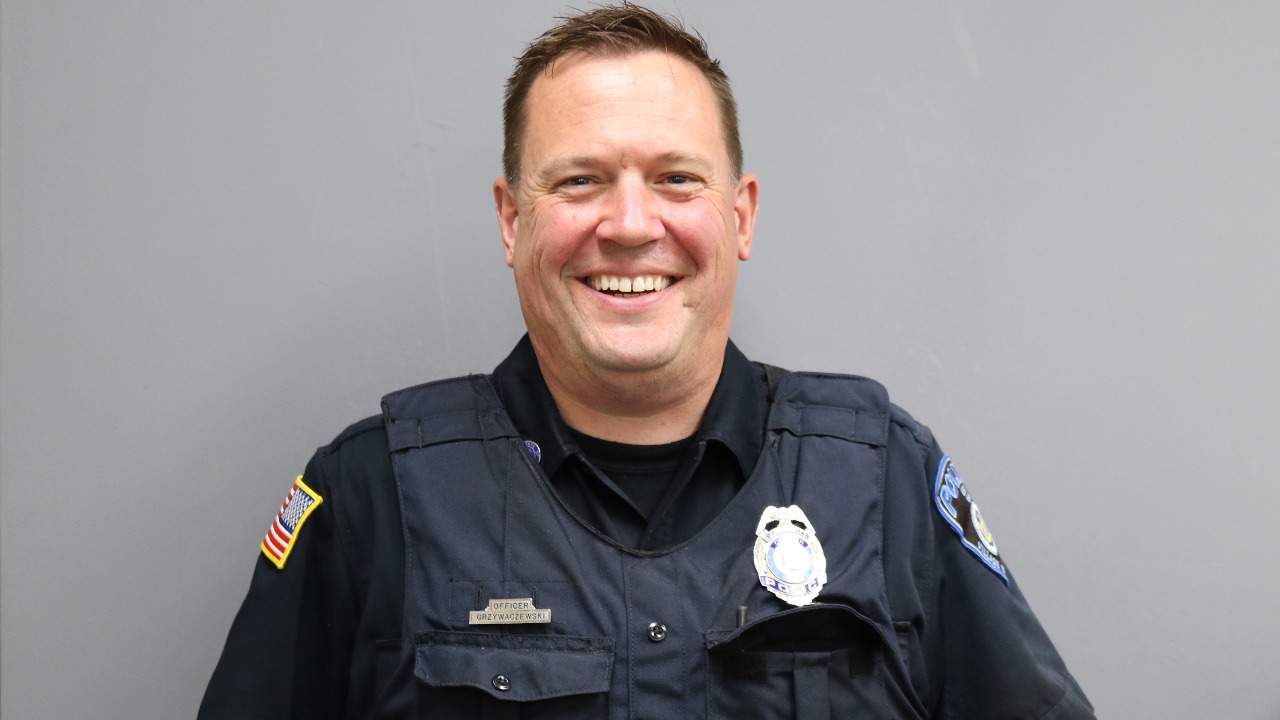 All Groups
Fundraiser for Officer John "G13" Grzywaczewski
Officer John "G-13" Grzywaczewski unexpectedly passed away on May 09, 2022.  John, also lovingly known as "Cap" and "Gryz" to his family, friends and co-workers, was an 18 yr veteran Police Officer.  He spent his first 2yrs with the New York State Police.  His next 16 yrs, until his sudden passing, was with the Village of Chester Police department, his extended family.  Anywhere you went, someone knew the Cap.  
Gryz loved being outside, whether it was tinkering in his garage, watching NASCAR outside having some twist-teas or latte's, "chillin" with all his friends, stacking wood, going ATV riding.  He loved his vinyl and would spend hours listening to his records or fixing up stereos and speakers that he would randomly find on the side of the street.
Grzy had a love of animals that was shared by the love of his life, his wife Amanda.  This was evident by the mini "farm" some would say he has at the house between the chickens, goats, cat and beloved dogs that he had.
The purpose of this fundraiser set up by the Village of Chester PBA is to ease the financial burden for his wonderful wife Amanda.  Gryz would give the shirt off his back to help anyone with anything they needed.  Lets return the favor and show Amanda exactly how much the "Cap" meant to every single person that had the pleasure to know or interact with him by making a donation to this fund.  ALL proceeds will go to John's wife, Amanda. 
Donations & Comments
Only administrators, organizers, and beneficiaries can reply to comments. Jason Jackler donated
$1,000

Grzy, you're my partner, friend, Captain, broski, and brother. This still doesn't feel real and I'm waiting to wake up from this horrible nightmare. You are the old salty dog that always came to work with your umbrella and broom so that we might have an easy day. You will forever live in our hearts. I'll see you on the trails again one day. The Jackler family Scott Kalleberg donated
$1,000

My dear best friend & third brother, I still cannot believe you are gone. I miss you already. We shared so many good and special moments together over the years. You have been a great friend and have always been there for me, especially when I needed a friend the most and I was facing one of most difficult times in my life. I will never forget that - it meant the world to me! You had a positive way of looking at things and could always make me laugh. You are irreplaceable to me and will miss you always. Anonymous donated
$1,000 Patricia Nunes donated $100 Noreen & Tim McGuire donated $200 Chris & Mary Bridget Leavey donated $100 Vincent Eichner donated $200 Craig Sikorski donated $100 Joseph Greenfeld donated $100
In honor of Scott Kalleberg Ryan Meade donated $100
Dear Amanda, John was a terrific guy who left nothing but good will and fond memories with everyone who had the good fortune of knowing him. May his soul rest eternally in peace. And may we see him again when we all go home to God. Praying that peace and consolation carry you through this unbelievable tragedy. With love and regret, Ryan and Patricia Meade Erik Siebold donated $250
One of the kindest person I ever met.Will miss being friends with someone who could always make me laugh since high school,then became a neighbor and was always there for me and Korin and my kids.Had many fun days.Will miss waving hello coming up and down the road.A true loss for everyone who knew him.Keep it Rockin up there Bro!! ❤️🤘 With Love ,Erik,Korin,Aiden and Christian Ryan & Nicole Kalleberg donated $100
You will be forever missed. May you Rest In Peace. Ryan & Nicole Jim Murphy donated $250
Deeply sorry for your loss.