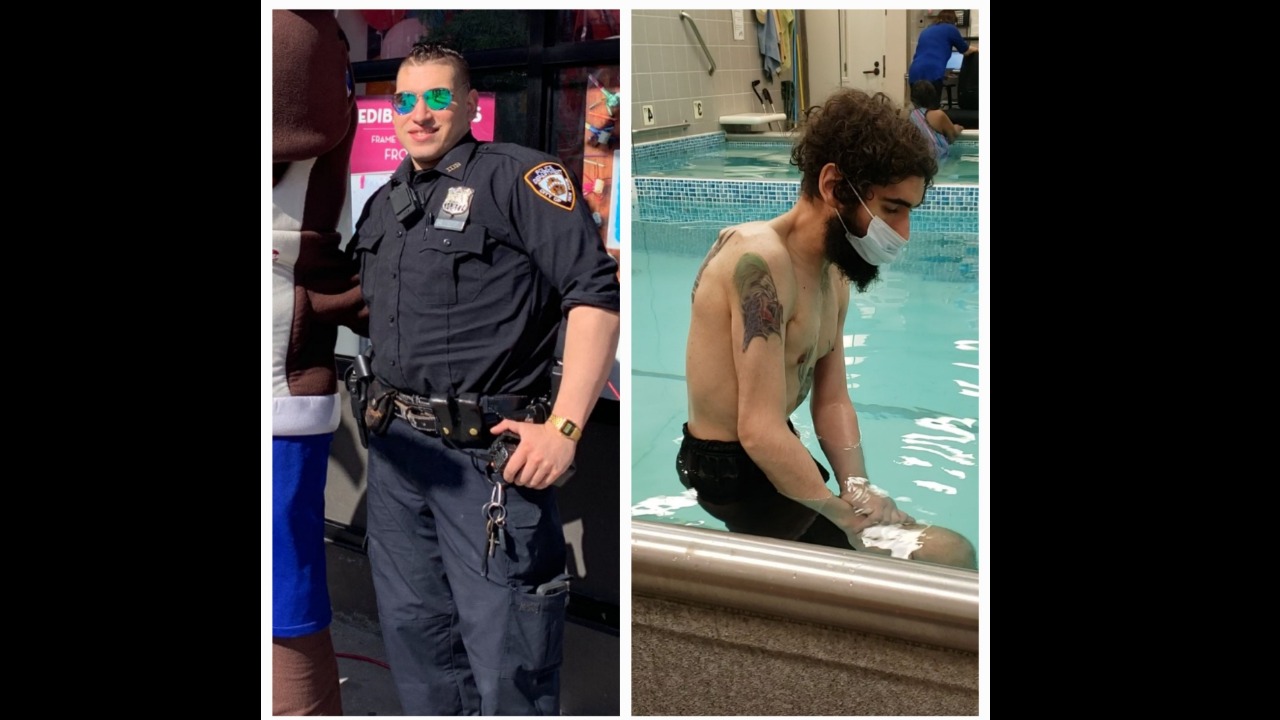 Law Enforcement
George Brauns Battle With Lupus
P.O. Braun was diagnosed with lupus over 2 years ago. He is a police officer at the 109 precinct. He is a man with a great heart of service, that get things done easily and sacrifice a lot for others. Braun is a rare breed of individual that has an unmatched zest for life and a genuine concern for people's well-being. Those of you that know George, know that he is the first to volunteer in the line of fire. He is a hero, mentor and friend that will be there in the ditches with you during dark times. Unfortunately he has been battling this painful and debilitating autoimmune disease silently for over three years. He has lost over 130 lbs and has not left his house because of compromised mobility. He struggles with some of the worst symptoms associated with this illness every day from osteoporosis, pericarditis, fibromyalgia, chest pain, joint stiffness and swelling, intense fatigue, tremor, headache, and inflammation throughout. Unfortunately the level of awareness, funding, and current options for anyone unlucky enough to develop this pathology are virtually non existent. However even with these challenges, he never drowns himself in self-pity and remains in good spirit. This is one of the reason I want to share his story. He is so mentally resilient that it is easily overlooked how much help he needs. The reality of the situation is that his quality of life and function of living has deteriorated greatly. The following photo illustrate how unrecognizable George has become to most that knew him. Our goal is to support our brother in blue by raising money to fund reasonable accommodation so that he can perform essential day-to-day activities in lieu of the challenges that come with this illness. It's truly been a challenge living in the shadow, its time to show George that he is not alone and he is not forgotten, that there is a community that will comes out to support. This fundraiser will go a long way and help George reclaim some of his life back.
Donations & Comments
Only administrators, organizers, and beneficiaries can reply to comments. Bill Krapf donated
$1,500

Keep fighting Georgie B, keep fighting…
---
--- 109 Pct Club Club donated
$1,000

Keep fighting George we are here for you …..
---
Thanks for support will not give up this fight. Billy "the Grezr" Krapf donated
$1,000

--- Matthew Magenheim donated $109 Patrick McGrath donated $50
Will pray for you comrade Sonia Randazzo donated $50
Praying for you. Stay strong ! 💙 Anonymous donated $50
Get better soon my man. We're all praying for you. Stay strong! You got this