Military
Help us ship our Edible Crayons
WE BRING YOU THE 1st EVER TRULY EDIBLE/COLORABLE  CRAYON IN THE WORLD!

We are proud and honored to introduce you to Crayons Ready-to-Eat LLC also known as CRE's™
We are asking for your support to help us ship our delicious edible crayons. The $75,000 will cover our started up expenses, legal fees, facility rent, custom molds, licensing, certification, and permits required to ship our product. 

It will also cover marketing, website upgrade, and pay back friends and family that have help us get started. 

Each Pouch will Include:6 CRE's™
1 Jarhead Red, 1 Squid Blue, 1 Dawg Face Green, 1 Flyboy Yellow, 1 Puddle Pirate Orange, 1 Space Cadet White.

Each CRE™ tastes like delicious vanilla-flavored Chocolate that is fully edible and you can write and/or color with. Because of their triangle shape, you will not lose one because it rolled off your table. These are also much easier to hold and grip onto for just about any age. Easy to clean up with soap, water or your tongue for that matter, these are just about the safest crayons to be on the market. Please don't feed or let your pets eat these.
Visit our website:
crayonsreadytoeat.com

Please follow us on our Facebook, Instagram, and TikTok @crayonsreadytoeat.

"MAKING EVERYONE A CRAYON EATER ONE CRE AT A TIME"
THANK YOU!
FRANK & CASSANDRA
Crayons Ready-to-Eat LLC
Updates

March 25th, 2021
Franciszek Manteau, Organizer
UPDATE #1
Hello Fellow Crayon Eaters!
We are incredibly excited and humbled to be off to such a great start!  Thanks to all of your support and spreading the word about the us wanting to ship our delicious CRE's. We are at an impressive start in our first 44 day. Because of you we have raised $7000
We are approaching our target of $75K at a steady pace. We look forward to getting the yummy colorful edible chocolate crayons into your hands and can't wait to see you coloring and enjoy our delicious CRE's! Stay tuned for more updates and feel free to comment here.
We are posting across our social media accounts and would love to hear what you plan on coloring as well as how you will enjoy your CRE,s once you get them into you! 
Be sure to follow us on Instagram, TikTok, Facebook, Twitter, or LinkedIn to stay in the loop. We are working on a special surprise for those who have donated and picked one of out tiers. We will be posting it on our social media accounts once all the details are in order. 
Please share anything you see fit on our social with your follows to help us hit our target. Let's "Make everyone a Crayon Eater one CRE at a time" together. Please us #crayoneatersunite when posting. 
Thanks!
The Crayons Ready-to-Eat Team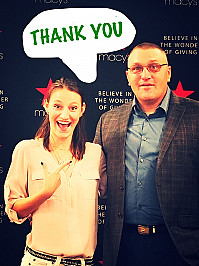 Donations & Comments
Only administrators, campaign organizers, and beneficiaries can reply to comments. Jacob Sparrows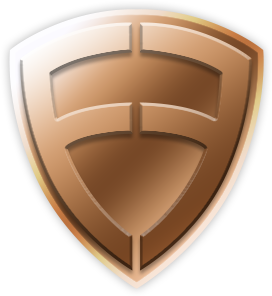 donated
$150 Adam Wight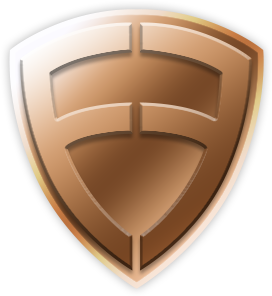 donated
$150 Scott Parrill donated $150
Travis Johnson donated $25
Alex Bautista donated $25