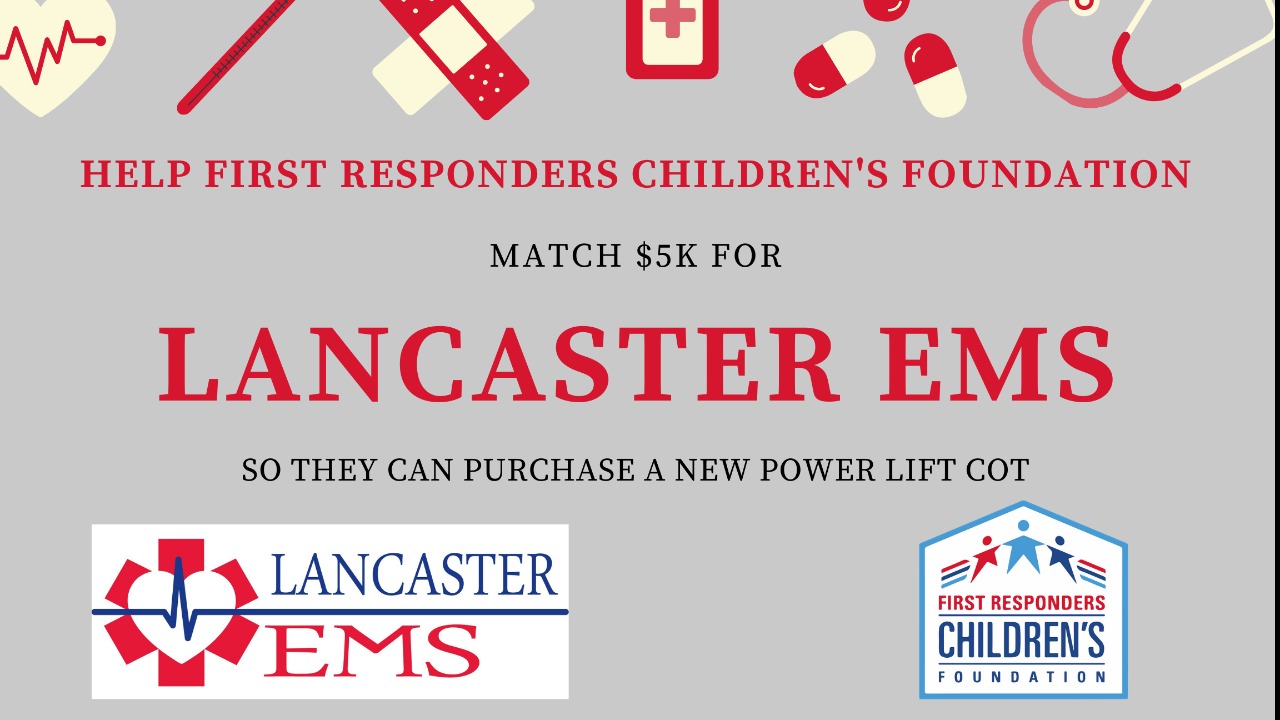 First Responders
Help Lancaster EMS
Help First Responders Children's Foundation raise $5,000 for Lancaster EMS 


Lancaster EMS Association is a premier, nationally accredited ambulance service in Lancaster County, Pennsylvania.  Their diverse emergency response district serves over 260,000 residents in 21 municipalities. 
Responding to over 100 calls for help each day, Lancaster EMS paramedics and emergency medical technicians deliver high-quality, life-sustaining treatment to the communities they serve.  They are indispensable to the safety and well-being of the residents within their 911 dispatch areas. 
Due to the extraordinarily high call volume and recurring daily use of their current power lift cots, their stretchers are failing: the wheel locks do not work, the mattresses are poor, and they must be taken out of service for days, reducing the life-saving capabilities of the EMS squad. 
Replacing just ONE stretcher is vital for complete medical transport care - however, the cost of a new life-saving cot is $15,000. 
First Responders Children's Foundation has pledged to match the first $5,000 raised. Please help us so we can help them! Thank you for your support.
First Responders Children's Foundation provides financial support to children who have lost a parent in the line of duty, as well as families enduring significant financial hardship due to tragic circumstances.  The Foundation also supports educational programs created and operated by first responder agencies whose purpose is to benefit children of the communities in which they serve. 
Donations & Comments
Only administrators, campaign organizers, and beneficiaries can reply to comments. Lizzy Vickstrom donated $1