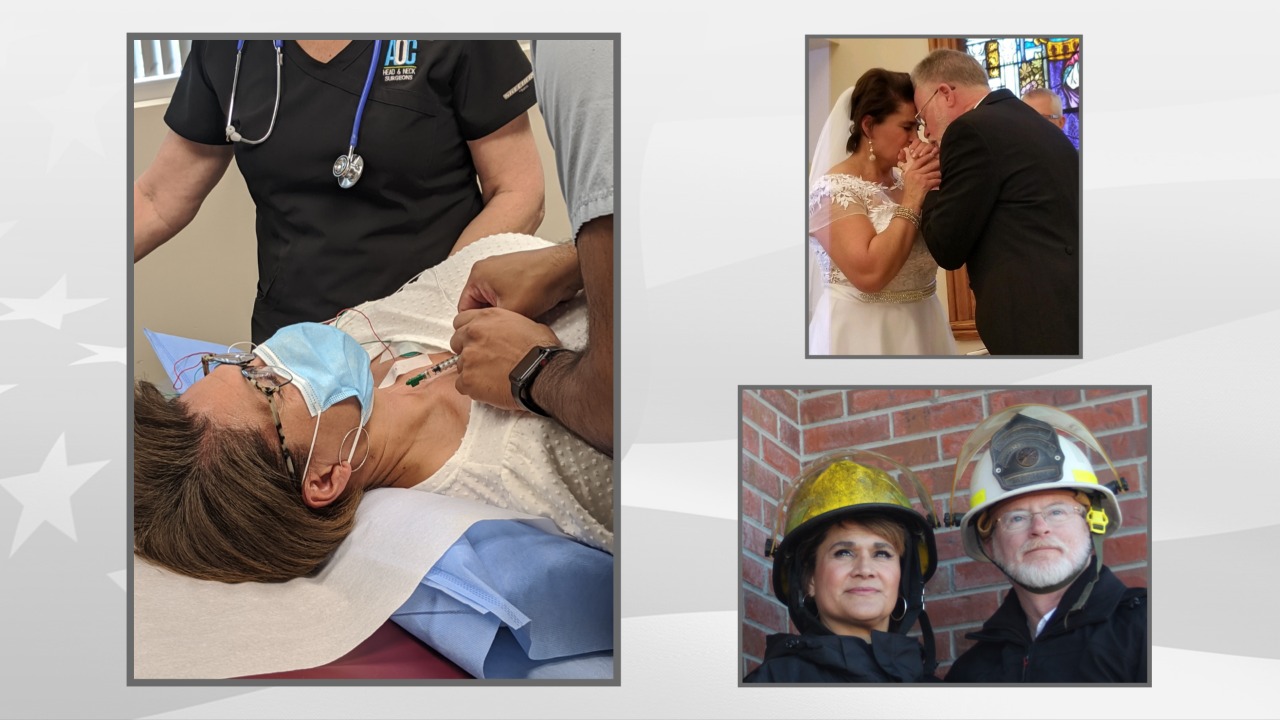 First Responders
Please help my wife Nina, suffering from Progressive Neurological Disease & Spasmodic Dysphonia
Nina began her career with the California Department of Forestry and Fire Protection.
She served at Cal Fire Alma Helitack Base in Los Gatos, California as an engine and Helitack crew member. She later worked for Scotts Valley Fire District as a Firefighter medic, performing fire suppression, structure protection, wildland, hazmat and EMS services. While working on a fully involved structure fire she was retrieving equipment from on top of an engine when the Engineer jumped into the vehicle and drove off to refill with water, unaware that she was on top. Wearing full turnouts and an air pack, she was thrown backwards onto a hose bed divider, breaking her 2
nd
cervical vertebrae, rupturing or herniating multiple disks in her neck and lower back. She was slammed around the hose bed, hanging on for her life, as the engine traveled over a rural road, several miles of interstate, and another rural road before arriving at the closet hydrant. This resulted in lifelong spinal and nerve damage, neurological central tremors, severe debilitating migraines, adverse chronic aspiration, swallowing and breathing issues. These resulted in the end of her Firefighting career.   
Since the injury, she suffers from frequent debilitating migraine headaches with vomiting; degenerative spinal disease; head tremors; and chronic pain. Her progressive neurological disease has now caused her to only be able to speak in little more than a whisper, due to the progressive loss of her voice. This is a condition called Spasmodic Dysphonia, which is an adverse result of the tremors caused by the initial injury. Only three doctors in our state specialize in this vocal disorder, compelling us to seek diagnosis and treatment at Mayo Clinic and the Barrow Neurological Center in Phoenix (both a 2-hour drive from our home). She also must see a spinal specialist in Phoenix. The out-of-pocket expenses related to the diagnosis and treatment for this rare disorder have been overwhelming. 
The most recent clinical procedural photo is one that is easier to show. The other procedures have been too graphic, and not pleasant to show. None the less, Nina loves this great country! She loves and supports all of her fellow First Responders and misses their camaraderie. "BE SAFE OUT THERE!" " MAY THE LORD KEEP AND BLESS YOU, MAKE HIS FACE TO SHINE UPON YOU, MAY THE LORD BE GRACIOUS UNTO YOU AND GIVE YOU HIS PEACE. "AMEN " Thank you for your courage and bravery. For your sacrifice, every day. And for putting your life on the line for others. For being a source of hope to others in hopeless situations. Thank you for all that you do…you are my HEROES!!!
Greater love has no one than this, that he lay down his life for his friends..."
                                                                                                                   John 15:13
Donations & Comments
Only administrators, organizers, and beneficiaries can reply to comments. Anonymous donated
$100 Marianne Marshall donated
$50

Tim and Donna Fejeran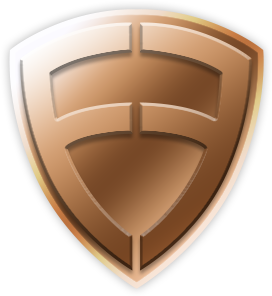 donated
$50