This fundraiser has ended!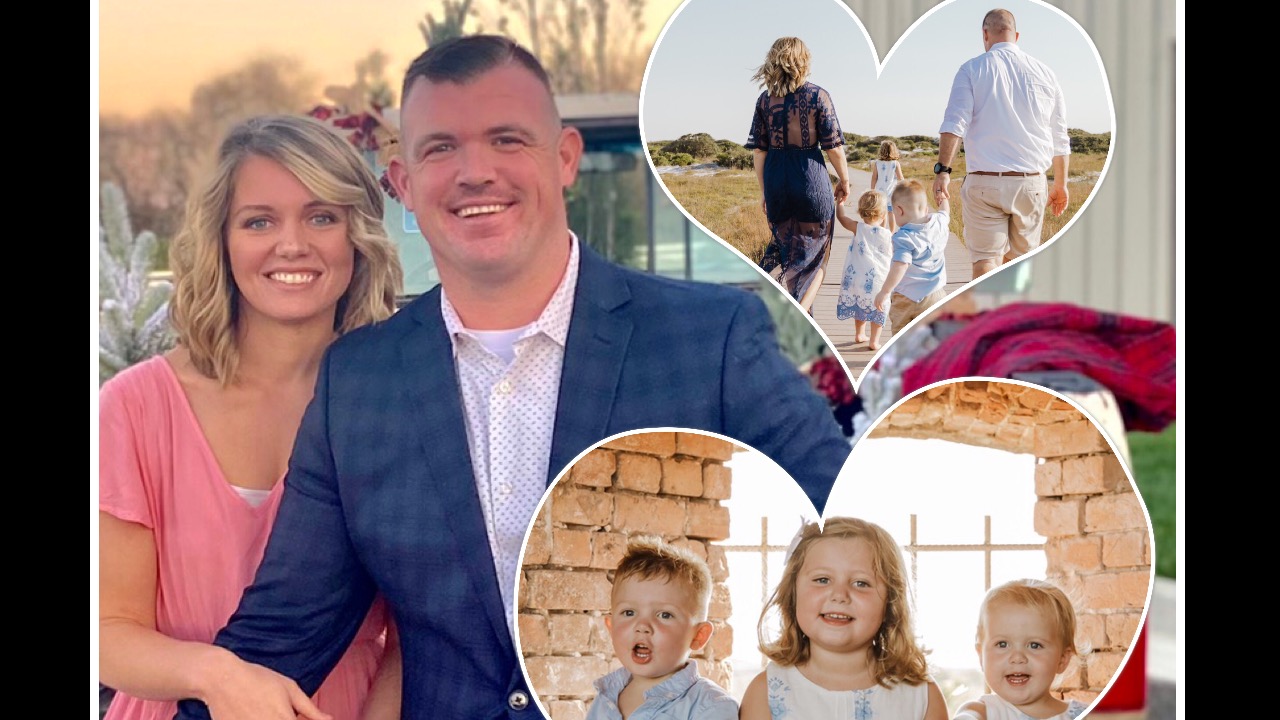 Military
Helping A Mother To Live
Where do I start? I began this campaign a year ago. I had to watch the mother of my three beautiful children ache and cry out in pain most nights in the beginning. I still see tears well up in her eyes because she can't pick up our two youngest children. 
I am a husband with a mission to help my wife in every way possible. I am relentlessly praying for a miracle in some fashion and I have turned to FundTheFirst in hopes that someone may see this and might be willing or able to help in some regard. 

My wife and I both know that God ultimately has a plan set out for our lives that we ultimately don't understand and that this issue is a trial and is for a season, but the pain and discomfort she is in is unbearable at times and is unbearable for a husband to witness. 

I can't help her condition physically or aid in her body's recovery. Since what she has is in her neuromuscular and central nervous system. Our insurance does not cover all the care/treatment she needs and the medical bills continue to build (receiving phone calls for inability to pay). I work upwards of 56 hours per week between a regular job and a side job doing Uber and Lyft unit 4am some nights just trying to make our ends meet. 

I've even went so far as to try and contact The Dave Ramsey show in hopes of receiving financial advice  and getting guidance from him but, I have yet to speak to anyone personally. 

My wife has been diagnosed with a seemingly rare malformation of her upper cervical spine at the base of her skull that pinches and irritates nerves, she also has Tarlov cyst in her upper, mid and lower spine. She is also dealing with the devastating blow of being poisoned with an MRI contrasting agent known as Gadolinium (the same as Chuck Norris's wife). 

She has even reached out to Gena Norris for advice and guidance about her life moving forward with this poisoning issue. She has even attempted to try and turn her situation into somewhat of a vlog ministry for others out there by way of a YouTube channel (Hem of His Garment). 

I admire her strength and her will but, as a husband all I can utterly do is sit back, pray and attempt to financially support a family of 5. Again, we are here just to try and see if people can help in any way....May God bless anyone who reads all the way through this description and if you aren't able to donate at all...please just simply place my wife (Erin Shackelford) on your prayer list and let us know. Thank You and May God Bless You!!

Updates

December 2nd, 2021
Cade Shackelford, Organizer
To provide an update for everything that is going on and for what has happened. 
I realize this campaign has ran for a year now and Erin's health is beginning to finally improve (dare I say; she has feeling back in her legs and feet). There is still a lot of nerve damage that has been done that she continues to struggle with from day to day. The flareups of severe debilitating pain and discomfort have subsided, thankfully. However, the one thing that has not gotten better has been the medical bills of course. They have racked up continuously and a few of them have now gone into collections. We are trying our best to manage what we have and to pay things off the best way we know how. Hopefully without any repossession of our belongings or any personal property. 
I prayerfully am clear in saying this: We are not trying to seem like a panhandlers on the side of the road, but that's how we feel at this point.  We wholeheartedly appreciate the generosity of everyone thus far and the gracious donations to this campaign. We thank the members of our community and their families and to everyone who has provided some sort of financial aid in any way. You have been a tremendous blessing to our family as we continue to try and follow the Lord's direction through this medical/ health journey. We ultimately pray and hope to minister to others who are suffering from Gadolinium Toxicity. As well as the side effects of unnecessary chemicals into the body.

February 5th, 2021
Cade Shackelford, Organizer
To give somewhat of an update. We have done almost everything we could. Erin, does have her good days and bad days and now deals with thoughts that a mother of three shouldn't have to be dealing with. 
This whole experience has been physically and mentally taxing on all of us, including our children. And now on top of the mentally taxing state we are currently in. The debt from all of the treatments are now beginning to pile up on our dresser. 
Folks, like I said we have our good days and bad days, but from how we see it. As of right now at least it's a day together as a family...

December 29th, 2020
Cade Shackelford, Organizer
Update 29 December 
With a new year right around the corner our prayer is for a miracle it seems. Over Christmas things seemed to progress. More pain more numbness more nerves over stimulated. It's all been a lot on my wife and I, but it seems to be taking even more away from our children.
The kids simply want their mother back. They want mommy to be able to do things, like take a walk outside with them. Be able to ride in a car with them and not have to stop so often. They want their mommy back. 
That's what I'm trying to do here is give my wife and children a better quality of life and prayerfully give them hope! Hope in the form of a monetary amount to get mommy to treatments. Hope to get mommy the medicines and detox supplements she needs. Hope to try and keep our home and not have to make a choice between a house payment or a treatment. 
I keep doing this in with fervent prayer that somehow, someway we will hit our goal and I can fully take care of my wife and she can prayerfully recover...

December 23rd, 2020
Cade Shackelford, Organizer
Update 23 December 
She is off to yet another doctors appointment to seek more treatment. We keep praying that things begin to fall into place and that her nerves, her pain and her discomfort eventually subside, but nothing has truly worked so far. She had a split second of relief a few days ago, but that left her as quickly as it came. 
Guys, the prayers are what are truly needed at this time. I pray that we are able to pay our bills and I'm looking into what discounts might be Available for us as well as other expenses. I NEVER in a million years would've thought I would have my family in this position. It's just been one heck of a year and we are ready for this roller coaster to end. We know it hasn't been easy on many others either.
It's just unbearable at times to watch the mother of my children endure so much pain and agony and not be able to do a darn thing! 
For those who question me, my honesty and the validity of our situation....frankly I'm hurt, but I get it. People in this world now-a-days use others and use excuses and multiple other facets to try and pity-party their way into peoples pockets. Folks, I'll be honest and transparent here...As a husband I NEED HELP. We need help in making sure our bills are paid (our house Payment went up $287 because of taxes), I can only work so much before I pass out from exhaustion, all the while trying to take care of three kids too. I need to try and EARN (not beg) enough money to get my wife back on a course to heal.
YES, I do have federal insurance. However, it does NOT cover the treatments my wife needs. We have had to seek out functional means and medicine, because the initial traditional medicine was the very thing that placed her in this condition. 
I'm sorry I have vented, but it been a hard day....Good night, we love you and may God Bless you!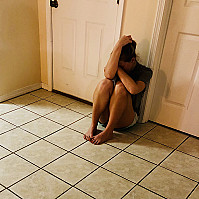 December 22nd, 2020
Cade Shackelford, Organizer
Update 22 December 
This is really starting to hurt and it's starting to take a toll on all of us. Myself, my kids and of course my wife. The loss of bodily functions is now occurring. The inability to truly take care of the kids and ultimately the quality of life as a mother is deteriorating.
Where do we go (Yes, our Bibles)? Where do we turn (Of course toward God)? What can be said (Prayers)? It's more challenging than ever and now it's trying to mitigate things that are happening to the best of our abilities. It's myself trying to pay a house payment, bills, treatments and ultimately trying to help seek the care she needs and deserves. It's me trying to convey to a 5 year old that God does heal people, but just not mommy right now. It's trying not to cry over a dinner prayer that my daughter says pleading on mommy's behalf for her to get better. It's trying to be the best supporting husband I can be, good father and Christian. 
I can say we are ready for a new beginning in the coming year, but in truth this may only be the tip of our iceberg. 
Donations & Comments
Only administrators, organizers, and beneficiaries can reply to comments. Marigold Trimborn donated
$500

Praying for you 🙏🏼🙏🏼❤️❤️ Remember God works in mysterious ways unknown to us. Keep your eyes open to possibilities he may be showing you! He puts us through trials that he knows we can handle, so if you're having a hard night pray for his strength! He's with you always!! Worry and stress do not come from him, so don't let them get you. He will always provide...
---
Reply from

Cade Shackelford

Marigold, my goodness! Thank you, thank you, thank you! Your love and support is something I can't say thank you enough for! God Bless you and your message is right on point and you're absolutely right. He is most certainly placing us through a trial to forge us through this fire for something much greater. My wife and I are truly grateful for what you've done for us and I pray that you're able to share our message and story! Philip Miller donated
$500

Looking forward to hearing of a rapid & blessed recovery - Merry Christmas y'all - Phil & Brenda
---
Reply from

Cade Shackelford

We love you guys so much and miss the Lexington area a little too, but this year isn't what we ever expected! It's been one gut punch after another. Your donation Phil is a testament to your's and Brenda's heart! Again, we love you guys and miss you! Thank you so so so much and God bless you all!
Timothy Lower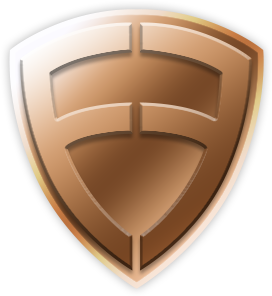 donated
$250

---
Reply from

Cade Shackelford

Tim, I want to thank you so much for your love and support of my wife and our family! Your expression of love and support for us (an absolute stranger) is a testament of your heart! We pray that you are blessed much in the same way that you have blessed us sir. Again, "Troy" your love is prayed over and much needed at the moment. If you can sir please share via whatever network or social media you are possibly allowed to help aid in getting her message out there. Again, thank you so so much and may God Bless you during this Christmas season! Love you!!
Harry Sawyer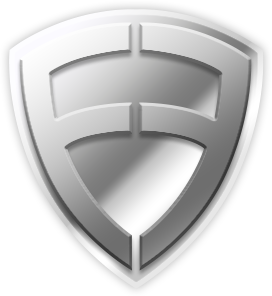 donated
$100
Patriot Barber Shop Pensacola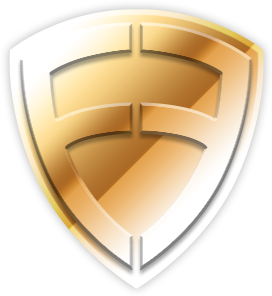 donated
$200
Cade, so glad I came across this! I know it's not much but during the holiday anything helps! Will be praying for your wife! -Patriot Barber Shop 🇺🇸
---
Reply from

Cade Shackelford

Allison, I'm sure this was you! I thank you so much from the bottom of our hearts!! I know this campaign has been up for quite some time and we are of course thousand short of our goal. But we have taken in stride on by month each challenge that is to be overcome. I thank you so much for your donation with the holidays coming up because it does help and it means a lot coming from someone so close in the community. All I ask is that you maybe share our campaign. Thank you for your prayers as well and God bless you!!
Robert & Barbara Faas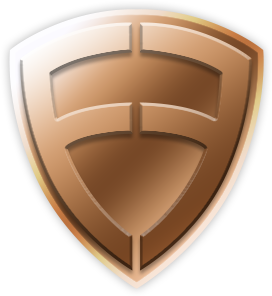 donated
$100
God bless your wife and beautiful family! We will put you all on our church prayer list and look forward to prayers being answered. Remember that God is in control and we just need to keep the faith! Love to you all!
---
Reply from

Cade Shackelford

Thank you so so much Robert and Barbra!! Your love and donation is a testament to your heart and faith. We truly are praying for a miracle, but we know that out of this trial something amazing is going to happen!! God Bless you and THANK YOU!! Also, if you will please share on whatever social media source you may have and just share your love. Again, God Bless you and thank you!! danielle kawash donated $250
Wishing your wife and your family some relief. You're very brave to reach out and ask for support. It's a difficult thing to do, and you've done it with dignity. Brian Mahar donated $50
Your cause was forwarded to me by Military / LE friends of mine. Good luck, my thoughts are with you and your family. Brian Mahar
---
Reply from

Cade Shackelford

Brian, I can NOT thank you enough for what you have done and for your love and support. What you have done for my wife is a testament of what your heart truly holds. I pray that your life is a display of this. Also, we pray that you are blessed much the same way as you have blessed us. Sir, if you kindly can please share our message via whatever network/social media possible. Again thank you for your love and support and for being the man that you are! May God bless you in this season!