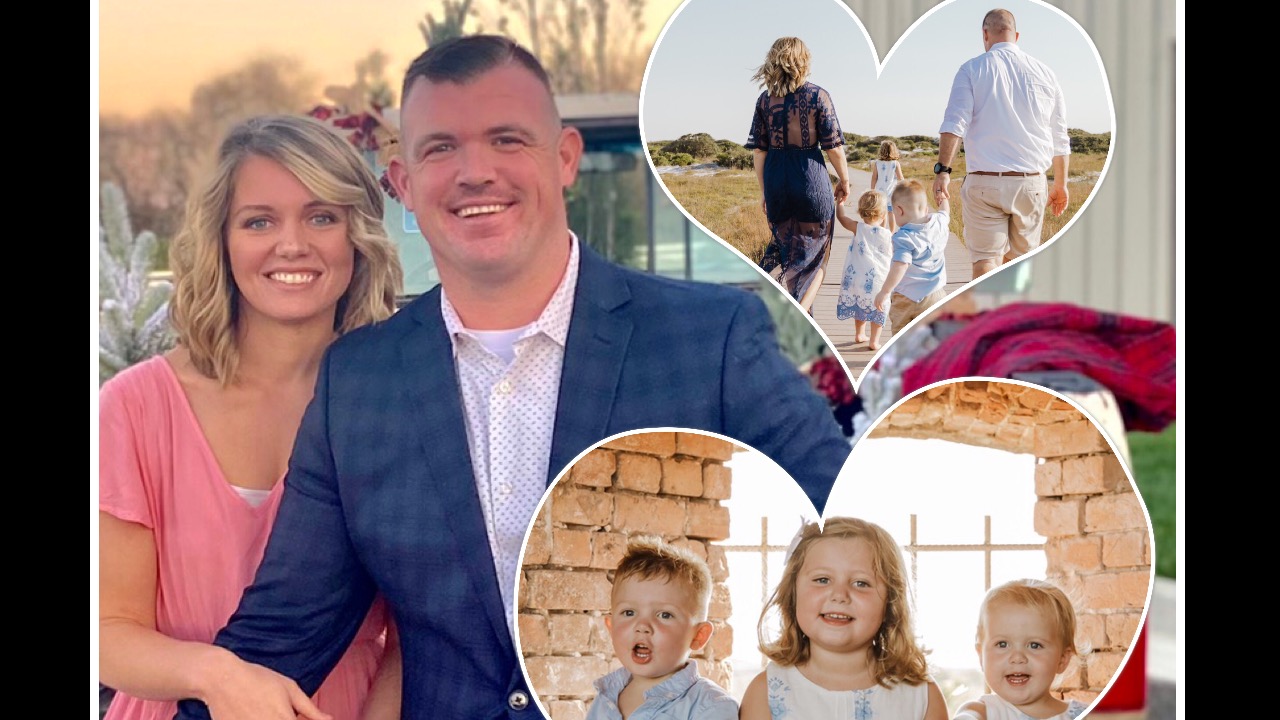 Military
Helping a mother to live
Where do I even start?...I watch the mother of my three beautiful children ache and cry out in pain almost every night. I see tears well up in her eyes when she can't pick up our two youngest children who are 2 and 3 years old. I am a husband without a direction and at the end of my rope in much of this life right now. 
      I don't know what else to do other than pray for a miracle and try to turn to Fund the First in hopes that someone might see this and might be willing to help in some regard. My wife and I both know that God has a plan for our lives and that this issue is only a trial and is for a season but, the pain she is in is very real and unbearable as a husband to watch. I can't help her physically. Our insurance does not cover the care/treatment she needs and the medical bills continue to build.
     I am now facing the possibility of losing my position within the federal system because of debt and security clearance issues. I have begged for overtime and will be given the opportunity for OT but, only when it is available. I already work upwards of 56 hours a week between my federal police job and side gig doing Uber and Lyft unit 4am on some nights just trying to make our ends meet. I'm also a military police officer with the Alabama Army National Guard and go to drill while leaving her at home by herself with the kids just to try and earn just a little bit more. 
     I've even went so far as to contact The Dave Ramsey show in hopes of easing our financial woes and getting guidance with medical debt and upcoming bills but, I have yet to speak to the man himself.
    My wife has been diagnosed with a seemingly rare malformation of her upper cervical spine at the base of her skull that pinches nerves, she also has Tarlov cyst in her mid back and is now dealing with the ultimate defining blow of being poisoned by a MRI contrasting agent known as gadolinium (the same as Chuck Norris's wife). She has even reached out to Gena Norris for advice and guidance about her life moving forward. She has even attempted to try and turn her situation into a ministry for others out there by way of a YouTube channel (Hem of His Garment). I admire her strength and her will but, as a husband I don't know what else to do. I also know that she's scared not just for herself but for our babies. Quote "She doesn't want to be the kind of mother that lets her kids watch her die."
     Again, we are here to try and see if people can help. May God bless anyone who reads all the way through this and if you don't donate at all...please just simply place my wife (Erin) on your prayer list. 
Updates

December 29th, 2020
Cade Shackelford, Organizer
Update 29 December 
With a new year right around the corner our prayer is for a miracle it seems. Over Christmas things seemed to progress. More pain more numbness more nerves over stimulated. It's all been a lot on my wife and I, but it seems to be taking even more away from our children.
The kids simply want their mother back. They want mommy to be able to do things, like take a walk outside with them. Be able to ride in a car with them and not have to stop so often. They want their mommy back. 
That's what I'm trying to do here is give my wife and children a better quality of life and prayerfully give them hope! Hope in the form of a monetary amount to get mommy to treatments. Hope to get mommy the medicines and detox supplements she needs. Hope to try and keep our home and not have to make a choice between a house payment or a treatment. 
I keep doing this in with fervent prayer that somehow, someway we will hit our goal and I can fully take care of my wife and she can prayerfully recover...

December 23rd, 2020
Cade Shackelford, Organizer
Update 23 December 
She is off to yet another doctors appointment to seek more treatment. We keep praying that things begin to fall into place and that her nerves, her pain and her discomfort eventually subside, but nothing has truly worked so far. She had a split second of relief a few days ago, but that left her as quickly as it came. 
Guys, the prayers are what are truly needed at this time. I pray that we are able to pay our bills and I'm looking into what discounts might be Available for us as well as other expenses. I NEVER in a million years would've thought I would have my family in this position. It's just been one heck of a year and we are ready for this roller coaster to end. We know it hasn't been easy on many others either.
It's just unbearable at times to watch the mother of my children endure so much pain and agony and not be able to do a darn thing! 
For those who question me, my honesty and the validity of our situation....frankly I'm hurt, but I get it. People in this world now-a-days use others and use excuses and multiple other facets to try and pity-party their way into peoples pockets. Folks, I'll be honest and transparent here...As a husband I NEED HELP. We need help in making sure our bills are paid (our house Payment went up $287 because of taxes), I can only work so much before I pass out from exhaustion, all the while trying to take care of three kids too. I need to try and EARN (not beg) enough money to get my wife back on a course to heal.
YES, I do have federal insurance. However, it does NOT cover the treatments my wife needs. We have had to seek out functional means and medicine, because the initial traditional medicine was the very thing that placed her in this condition. 
I'm sorry I have vented, but it been a hard day....Good night, we love you and may God Bless you!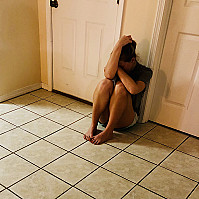 December 22nd, 2020
Cade Shackelford, Organizer
Update 22 December 
This is really starting to hurt and it's starting to take a toll on all of us. Myself, my kids and of course my wife. The loss of bodily functions is now occurring. The inability to truly take care of the kids and ultimately the quality of life as a mother is deteriorating.
Where do we go (Yes, our Bibles)? Where do we turn (Of course toward God)? What can be said (Prayers)? It's more challenging than ever and now it's trying to mitigate things that are happening to the best of our abilities. It's myself trying to pay a house payment, bills, treatments and ultimately trying to help seek the care she needs and deserves. It's me trying to convey to a 5 year old that God does heal people, but just not mommy right now. It's trying not to cry over a dinner prayer that my daughter says pleading on mommy's behalf for her to get better. It's trying to be the best supporting husband I can be, good father and Christian. 
I can say we are ready for a new beginning in the coming year, but in truth this may only be the tip of our iceberg. 

December 18th, 2020
Cade Shackelford, Organizer
So this is now what my 5 year old does. She doesn't eat without mommy. She doesn't go to bed without mommy telling her goodnight and she tries to spend every waking moment with her.
this picture is her sitting outside of a sauna while mommy detoxes and tries to get the poison out of her body as well as trying to calm her nerve pain. She sets as content as possibly imaginable for a 5 year old watching her mommy sweat out her boo boos. She now at 5 years old has become a little motivational speaker to mommy telling her she will get better. Telling her mommy that God is going to help her and telling mommy that she will get better with Gods help. 
Guys, I hate to say this, but sometimes my 5 year old has more faith and spirit than what her own parents have. She is one really AMAZING child and I pray that me and my wife are able to continue to raise her together....more or less this is an update about a really amazing daughter and the love of a child for their parent...
signed - a heart aching husband & one proud daddy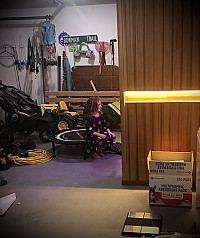 December 14th, 2020
Cade Shackelford, Organizer
This is something a young mother should never have to go through or endure. After taking pain medication and everything she was still in unbearable pain and need to try and relieve pressure on her lower half. She has tried in vain to go to chiropractors and functional medical doctors but, this at the moment seems to help. All the while my 5 year old prayed with mommy and asked for help with her homework. I tried to help but in the words of a five year old "mommy does it better". 
Folks this is stuff we/ she is dealing with on a daily basis and we aren't trying to be victims of circumstances but, this sucks!!
Donations & Comments
Only administrators, campaign organizers, and beneficiaries can reply to comments.
Robert & Barbara Faas donated $100
God bless your wife and beautiful family! We will put you all on our church prayer list and look forward to prayers being answered. Remember that God is in control and we just need to keep the faith! Love to you all!
---
Reply from

Cade Shackelford

Thank you so so much Robert and Barbra!! Your love and donation is a testament to your heart and faith. We truly are praying for a miracle, but we know that out of this trial something amazing is going to happen!! God Bless you and THANK YOU!! Also, if you will please share on whatever social media source you may have and just share your love. Again, God Bless you and thank you!! Philip Miller donated $500
Looking forward to hearing of a rapid & blessed recovery - Merry Christmas y'all - Phil & Brenda
---
Reply from

Cade Shackelford

We love you guys so much and miss the Lexington area a little too, but this year isn't what we ever expected! It's been one gut punch after another. Your donation Phil is a testament to your's and Brenda's heart! Again, we love you guys and miss you! Thank you so so so much and God bless you all! danielle kawash donated $250
Wishing your wife and your family some relief. You're very brave to reach out and ask for support. It's a difficult thing to do, and you've done it with dignity.
Timothy Lower donated $250
---
Reply from

Cade Shackelford

Tim, I want to thank you so much for your love and support of my wife and our family! Your expression of love and support for us (an absolute stranger) is a testament of your heart! We pray that you are blessed much in the same way that you have blessed us sir. Again, "Troy" your love is prayed over and much needed at the moment. If you can sir please share via whatever network or social media you are possibly allowed to help aid in getting her message out there. Again, thank you so so much and may God Bless you during this Christmas season! Love you!! Brian Mahar donated $50
Your cause was forwarded to me by Military / LE friends of mine. Good luck, my thoughts are with you and your family. Brian Mahar
---
Reply from

Cade Shackelford

Brian, I can NOT thank you enough for what you have done and for your love and support. What you have done for my wife is a testament of what your heart truly holds. I pray that your life is a display of this. Also, we pray that you are blessed much the same way as you have blessed us. Sir, if you kindly can please share our message via whatever network/social media possible. Again thank you for your love and support and for being the man that you are! May God bless you in this season!
Kristen Arnett donated $100
Praying so hard for you all!!
---
Reply from

Cade Shackelford

I thank you so much for who you are and what you have done!! Your love and support is a testament of your heart! I pray that you are able to share our message wherever you can. Again, I thank you so so much for what you have done and provided! It truly is loved and prayed over! Anonymous donated $25
---
Reply from

Cade Shackelford

I don't know how to thank you! We can't say it enough!! Your love and support is a testament of your heart and we truly hope that you are blessed!! Much the same way as you blessed us! We don't know who you are, but we love you for what you have done for us!! We pray that you are able to share this message wherever you are possibly allowed to and again we thank you!! May God bless you and yours this time of year just as you have blessed us!