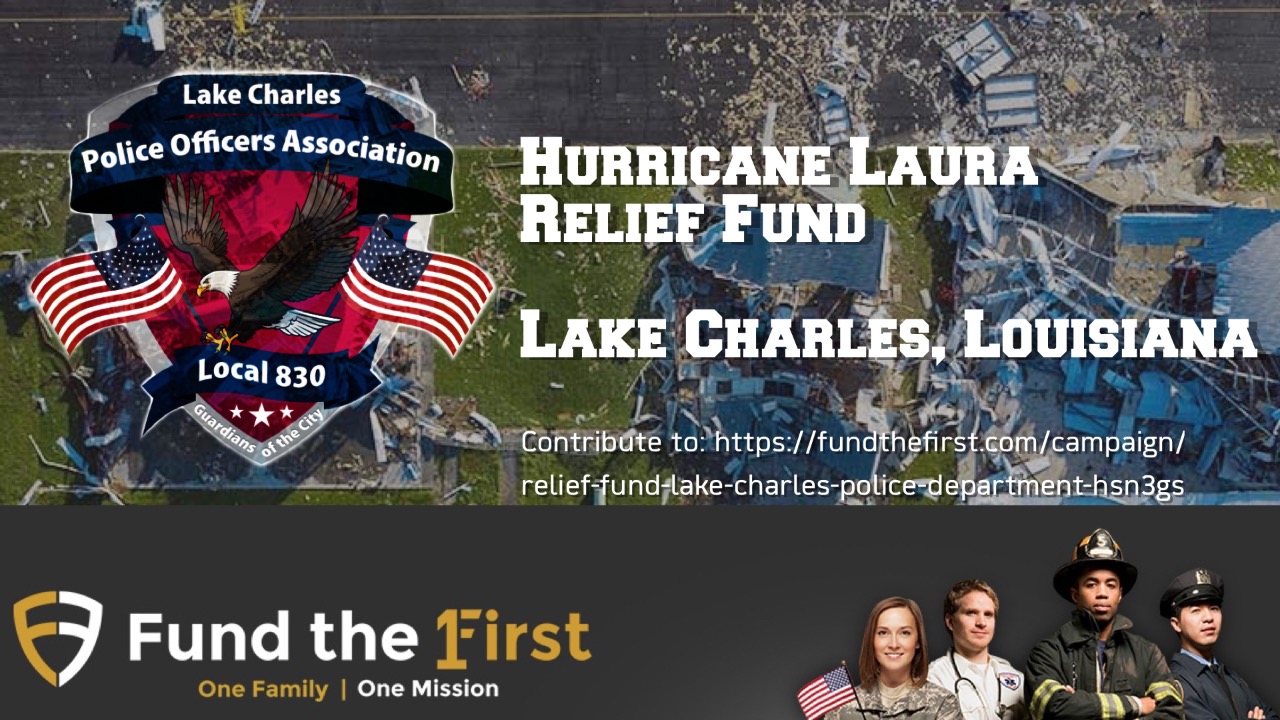 First Responders
Hurricane Laura Relief Fund - Lake Charles Police Department
The aftermath of Hurricane Laura has destroyed the homes of multiple officers, countless law enforcement, and families throughout the state.  This tragic incident has drastically changed the lives of these first responders and civilian families alike. 
The National Guard is set up at the Civic Center and should have MRE's, Ice, and tarps. There are more than 400,000 without power and it will take a while to rebuild and get back to normal. 
We need to get them the help they deserve.

On behalf of all law enforcement officers, family, friends, and first responders alike, The Lake Charles Police Officers Association 830 has prepared this campaign to raise funds to help all those affected by Hurricane Laura.
Please share, contribute, and stay safe.  Thank you all.
Donations & Comments
Only administrators, organizers, and beneficiaries can reply to comments. League City Police Officers Association donated
$1,000

God bless y'all... Your bothers and sisters at League City Police Officers Association, League City TX Sherry Trombley donated
$500 Barbara Calloura Bailey donated
$500

God bless every one of y'all. Linda Boswell donated $50 Linda Boswell donated $50 Linda Boswell donated $50 Linda Boswell donated $50 Linda Boswell donated $50