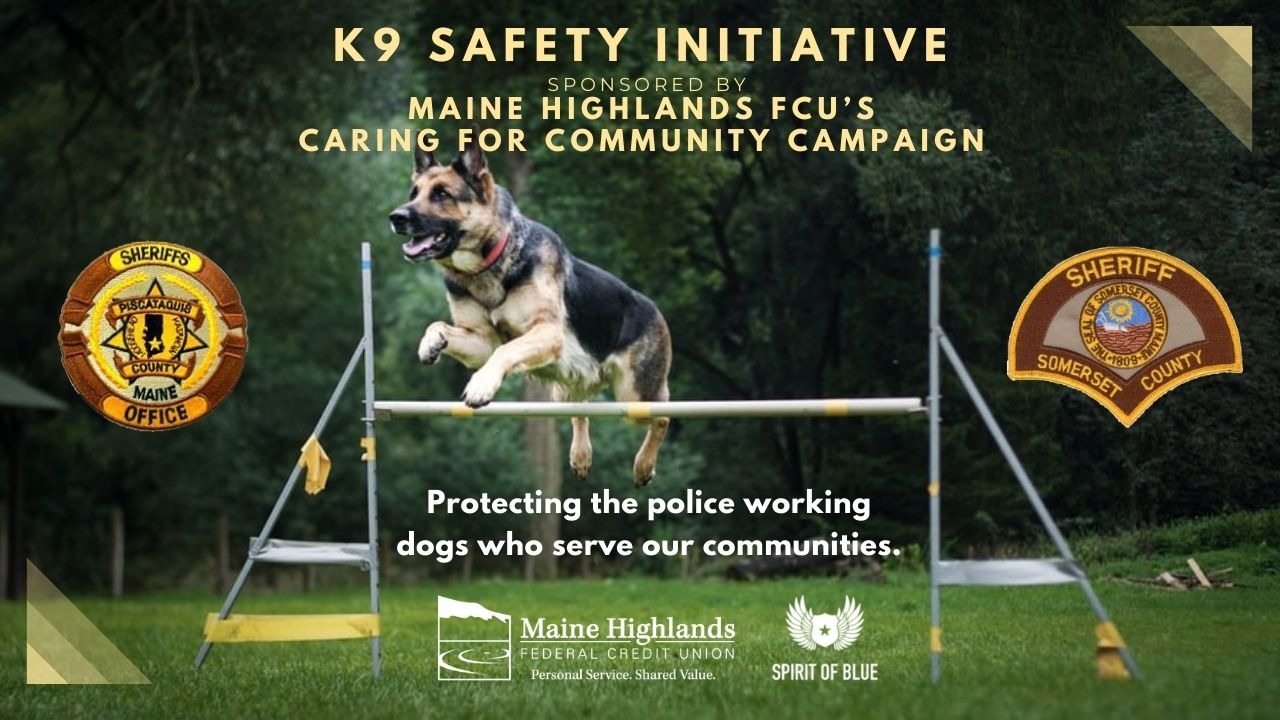 First Responders
Maine Highlands FCU K9 Safety Initiative
The law enforcement agencies that serve our communities are vital to providing safety and responding in times of crisis.  In addition to the men and women who deliver that service, agencies utilize specially trained police working dogs (K9's) to augment what law enforcement officers provide.  It is important that these K9's are protected much the same way as the deputies they serve with. 
Spirit of Blue is proud to partner with the Maine Highlands Federal Credit Union and their Caring for Community Campaign to raise funds to purchase ballistic protective vests for two police K9's that serve our communities.  The first is K9 Sccy (pronounced Sky) who serves with the Piscataquis County Sheriff's Office.  She is a yellow Labrador dual-trained in narcotics detection and tracking and is just finishing her initial training before heading out on the road.  The second is also a new K9 who will soon be joining the Somerset County Sheriff's Office.
Your generous gift of any amount will be used to protect these two K9's as they serve the community.
Donations & Comments
Only administrators, campaign organizers, and beneficiaries can reply to comments.