First Responders
NYPD Finest Football 50th Anniversary
NY Finest Football Team Mission Statement
Our organizations intended mission is to promote camaraderie amongst all current/former players, coaches, administrators, family members, friends and fans of the NY Finest Football Team. Our organizations alumni association is also in existence to help support and assist all active players, coaches and administrative staff throughout their membership and years after. While the NY Finest Football Team and NY Bravest Football Team initially started as a football rivalry, both clubs are entering into their 50th year of existence. What an accomplishment! In the 50 years both clubs have serviced the greater city of NY gallantly surviving the tumultuous 70's where cops were being ambushed and assassinated, firemen were being pelted with Molotov cocktails, all while apartments were being burned down in the south Bronx and parts of Brooklyn, the anti-establishment and anti-Vietnam era, major city layoffs, the aids epidemic, the crack era, job freezes, budget cuts, 9/11 and the aftermath, hurricane sandy and most recently, the corona virus pandemic. Despite all these obstacles, The Finest Football Team and Alumni have continued to thrive and raise monies for many great causes. It is for this reason that we believe a big celebration is in order. 50 years is an extremely long time and it needs to be acknowledged and celebrated. The borders of many countries have not lasted that long, sorry to say also many marriages! Please join us in celebrating this tremendous event and helping us assure and secure another 50+ more years to come for this great organization!!! 

How It All Started
What started as a bar room challenge in 1972, has evolved into one of the top semi-professional football teams in the country. Currently the New York Police Department football team holds nine NPSFL National Championship titles, and holds numerous awards. Through the years, they have competed in London, Ireland, Miami, Palm Beach, Los Angeles, Las Vegas, Phoenix, San Diego and Houston. Famous stadiums that have Field in Philadelphia, Rice University Football Field and countless others.
Today, the team boasts a lineup of 70 – 80 players, 15 coaches, and 25 administrative staff members that play 5 – 6 games per season. The team consists of an ethnically diverse group of beat cops, detectives and supervisors, who in their off-duty time, attend morning practices before heading out to their respective commands and details. This camaraderie has not gone unnoticed. The Finest have been the subject of much media attention. They have appeared on Fox 5's "Good Day New York", interviewed on WFAN, ESPN Radio and COPNET radio. The Finest Football Team were the subjects of an NFL Films' documentary entitled "NYPD Black and Blue" which aired on ESPN networks as well as a FOX Sports 1 Documentary entitled "Being The Finest" which aired in September of 2013.
In 1972, NYC Police Officer Joe Loughran found himself engaged in a highly spirited discussion with NYC firefighter Pudgy Walsh at the Mariner's Inn in Brooklyn. Joe had expressed the opinion that the police officers, who played on the Brooklyn Mariners semi-professional football team, were much better players than the fire department players. Pudgy did not agree. The debate led to the arrangement of a challenge game the following year at Brooklyn's Midwood Field. The founding 35 member NYPD squad, aka "The Finest", practiced at Marine Park in Brooklyn. Players paid for their own uniforms and borrowed equipment from local colleges and the Brooklyn Mariners football team. The rest is history: As of the 2021 season, the Finest' s record against the FDNY team is 31 wins, 17 losses.
Unfortunately, the harsh realities of policing sometimes intrude upon the joy of the game and it is not unusual for the entire team to visit injured officers in the hospital or face the prospect of losing team members to violence. The indomitable family spirit that pervades the team buoys them through difficult times. The tragic events of September 11, 2001 found "The Finest" yet again rising to the occasion to serve. Fifteen team members wee among the first units on the scene that day. Although a few received injuries, all team members survived the ordeal of that day; dug 'round the clock at Ground Zero and have been working extensively on Homeland Security issues as well as day to day policing. When asked, all team members stated that they would not hesitate to run into harm's way again is lives depended upon them. "The Finest" lost two members of its family. In the 2005 – 2006 holiday season, PO Rich Going, a 10 year veteran of the team and member of the Central Park Precinct, lost his life in an off-duty injury, while PO Eric Hernandez, rookie teammate and member of the 52 Precinct of the Bronx, was gang assaulted and eventually shot only two months later. In 2009 Omar Edwards of PSA 5 was sadly killed in a friendly fire incident and then in 2013, Joe Pritchard of the Midtown South Precinct died from injuries sustained in a motor vehicle accident.

It is this selfless dedication that the Finest applies to help all those who are less fortunate. Through ticket sales from games, and other fundraising venues, The Finest, which holds a 501(c)(3) status, has generated over $ 1 million to date for charities, such as United Way, Miami Project to Cure Paralysis, Make a Wish Foundation, and the PBA Widows and Orphans Fund, to name a few. The team also hosts community youth groups by supplying free tickets to games, providing lunch, autographing photos, and interacting with children. The team also visits local hospital pediatric wards, delivering good cheer and autographed footballs, much to the delight of the young patients. October 2001, at the invitation of the Walt Disney Corporation, the team conducted a football/stay-in school clinic for 120 children-at-risk as part of "Disney's Global Celebration of Children." On June 19, 2002, the team was presented with the "Community Partner of the Year" award by the Walt Disney Corporations' Disney Volunteers Program.

In 1996, the Finest joined the National Public Safety Football League (NPSFL), a semi-professional football league comprised of public service agencies from around the country. The NPSFL aims to jointly promote a positive image of law enforcement and public safety members to the public by raising funds for charities through competition. The members of the league's 21 teams are all law enforcement, fire and emergency service officers. The NPSFL is incorporated in New York State and holds a 501(c)(3) status.
Donations & Comments
Only administrators, organizers, and beneficiaries can reply to comments. George DiStefano donated
$2,500 JOE THOMPSON donated
$300 Bill Higgins donated
$251

This event has special meaning for all the First and Ten pioneers. Get it done boys.
Gary Maio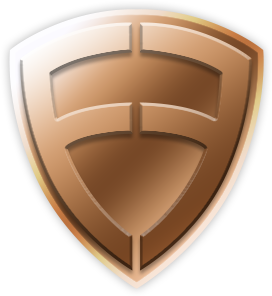 donated
$100 Hellman Matthew donated $200 John muldoon donated $100 Anthony Paccione donated $250 Edmund Hartnett donated $100 GENE GIAMARINO donated $250
Great memories, long lasting friendships - Thomas Keenan donated $100 Rutland Rd Bodega Association Association donated $250
Congratulations to the NY Police Football Team on their 50th Year Anniversary and to our friend Officer Medina from the Rutland Road Bodega Association Brooklyn NY