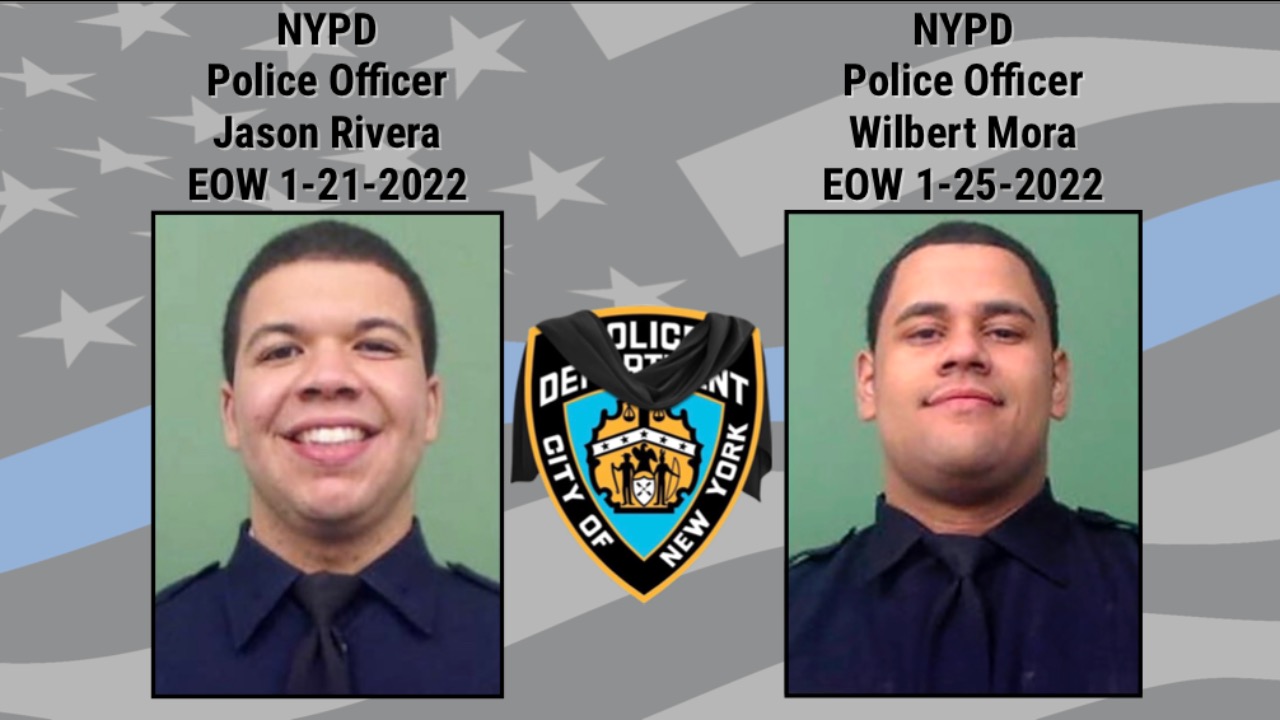 First Responders
NYPD Line of Duty Deaths - Police Officer Jason Rivera & Police Officer Wilbert Mora
Last night we tragically lost one of our own in the NYPD - Police Officer Jason Rivera.  As we mourn his death, we want to come together to show his family all the support they deserve during this trying time.
I personally worked with Jason in the 32 Precinct and all I can say is that he was an absolutely wonderful person and as a new officer on the job, he was always smiling and excited to go out no matter what his call of duty was.  His cheer will be missed and will forever be in my prayers.
This fundraiser is to collect funds for his family to assist with their support system.  A donation of any amount goes a long way.  Please consider donating and sharing this fundraiser.
#32ForLife
Updates

January 25th, 2022
Keith Hall (32 Pct.) & NYPD Bowling Team, Organizer
We regret to inform you that Police Officer Wilbert Mora has succumbed to his injuries.  Please keep his family in your prayers.
Thank you Fund the First for your $10,000 donation to this fundraiser as part of your platform wide Line of Duty Give Back Program and thank you to all of our generous donors thus far.  Your support provides comfort to these families during this tragic time.

January 22nd, 2022
Keith Hall (32 Pct.) & NYPD Bowling Team, Organizer
As we pray for the recovery of Police Officer Mora, we are increasing our fundraising goal to ease the financial burden of his family as well, while he fights for his life.
*This update has been added to this fundraiser at the direction of the NYPD's Sports Unit*
Donations & Comments
Only administrators, organizers, and beneficiaries can reply to comments. Russell Carson donated
$10,000

My family and I send our love to the families of officers Rivera and Mora. As long time New Yorkers we give thanks for the NYPD and the job that they do of keeping our city safe. The two officers paid the ultimate price for doing their duty and we are pleased to assist their families in this time of sorrow. Jane Goldman donated
$10,000 Jane Goldman donated
$10,000

Thank you for your service, and God bless you and your families.