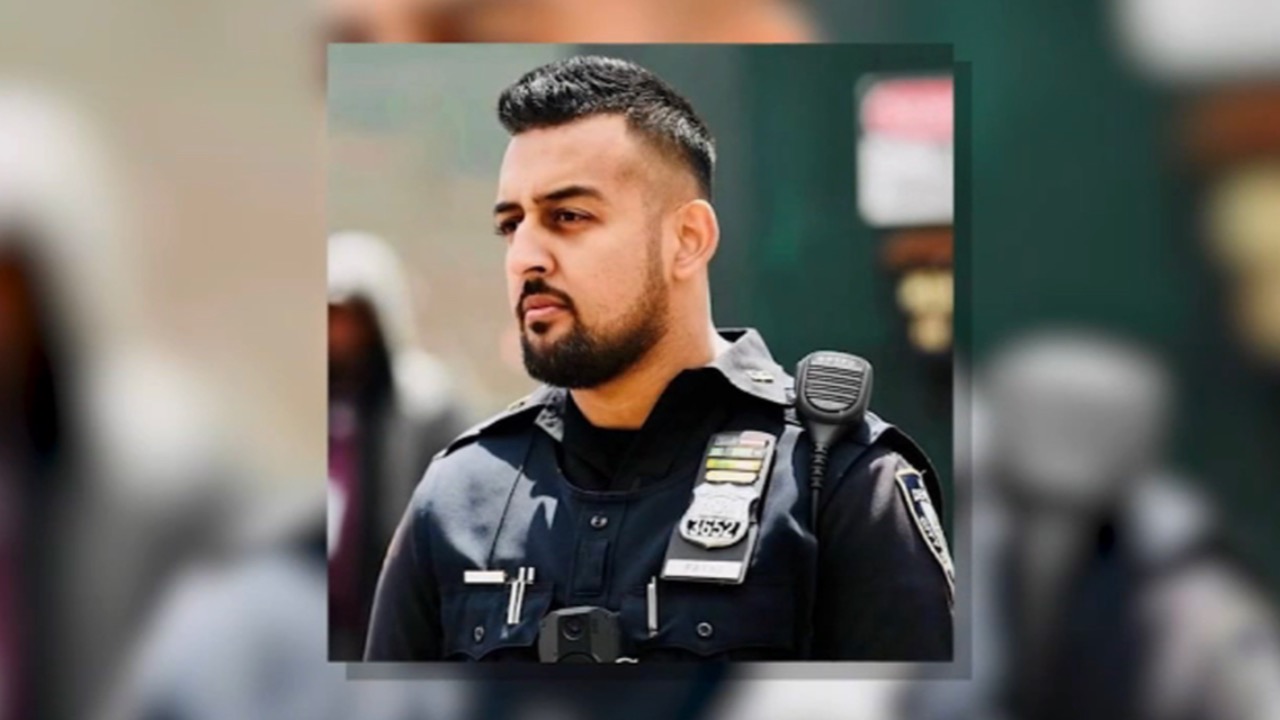 First Responders
NYPD Line of Duty Deaths - Police Officer Adeed Fayaz
On Tuesday, February 7, 2023, New York City Police Officer, Adeed Fayaz, succumbed to injuries he suffered three days earlier shot in head  by a vicious criminal. Due to the incident, Adeed is survived by his loving wife Madiha and sons, Rayan, 4 and Zayan, 3 years old. We can not imagine heartbreak, devastation and shock they are all going through. Adeed was an incredible husband, father and friend to many. 
Adeed was very ambitious and sky was a limit for him. He was not only brilliant but worked hard to achieve his goals to comfort his family. He always planned for Rayan to learn Karate and Zayan to get trained in boxing. Adeed wanted them to seek education in  good schools. For their daily life, and better education, Adeed moved to Deer Park, knowing the fact that to be on duty he will commute for 4 hours. He always dreamed of a house for his kids and wife where they can live their American dream. He made an offer on a house and was about to close on it the day he passed away. We would like to see his dream come true that is have a house for his kids and wife. A house where his sons remember his devotion as a father to them and his sacrifices. Since they don't have their father anymore with them they can cherish his legendary memories.
This fundraiser will help us buy the house that has been listed for his kids and help with the unforeseen expenses during the time of hardship for them. He was the only bread earner for his family. He grew up to be a great son, husband and an amazing father. We wish for his family to not go through anymore difficulties; This devastating incident has shook their souls. Please help us make his family live the dreams that Adeed had planned for them. We would like to request for your help big or small, please donate whatever you can towards this cause. 
This fundraiser will directly benefit Police Officer Adeed Fayaz's family. Thank you so much for your support.
Donations & Comments
Only administrators, organizers, and beneficiaries can reply to comments. Julius Almenas III donated
$2,830

To the Fayaz family this is from Mehran's other family here at work. On Behalf of the members of TXQTF/BXSTU/TBBXQ we continue to extend our deepest condolences. It's in times such as this where it's important to come together and that's exactly what we've done. The members of these units have come together to honor Adeed Fayaz and pay respect to his family by helping in the ways that they could. We are all sending prayers of comfort, strength, and peace. You will continue to have a extended blue family always in all of us!! Moh Shan donated
$2,050

From the 73 pct we will never forget! Natasha Hasib donated
$2,000

Dear sister Madiha, I hope the almighty gives you the strength to endure this unspeakable pain. I pray that your two boys are surrounded by lots of love and support wherever they go. I hope the almighty blesses them and keeps them protected always. Sending my love to you and your children. …Rest in peace, Officer Fayaz. Anonymous donated $50
This is Mohammad Hossain As per as I know he was very honest Strong performance Ramona Tarar donated $50
Unbelievable and extremely sad tragedy. Allah swt Janat main jaga ata famary. Ma biwi bachay baap uff so so sad allah sab family ko dharee sabar att farmay. Aunty bohut hi pyara bacha tha apka. So sorry for ur loss. Col Barberides and family donated $100
Outstanding cadet at AV 932nd. We will miss him dearly.