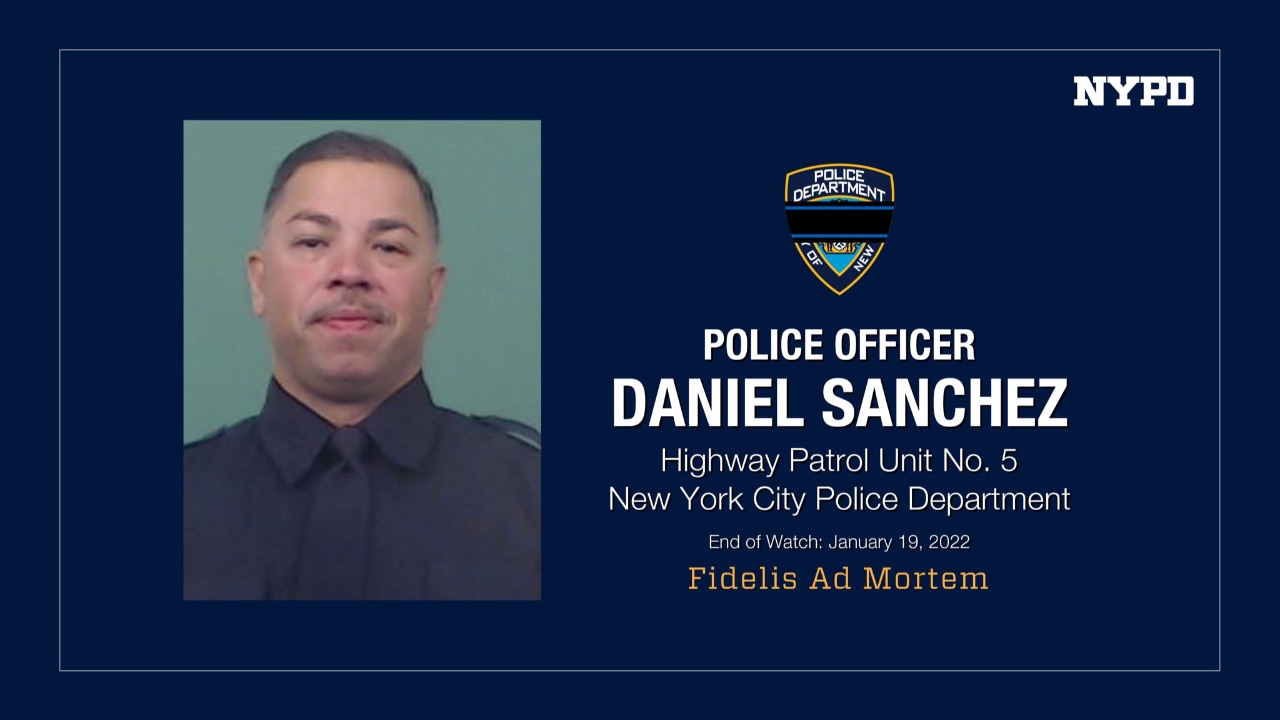 First Responders
NYPD Police Officer Daniel Sanchez
Police Officer Daniel Sanchez was a 15 year veteran of the NYPD assigned to Highway Patrol Unit 5 in Staten Island, NY. Danny suddenly and tragically passed away on January 19, 2022 after a long fight with COVID-19. Danny left behind his wife and 2 beautiful children. Danny had a contagious smile, was loved by everyone who knew him, and will be deeply missed. Any donations made to help his family going forward would be greatly appreciated. 
Donations & Comments
Only administrators, organizers, and beneficiaries can reply to comments. ARNALDO CLAUDIO donated
$500

We love you. Aunt Sonia and Uncle Arnaldo. fredy gonzalez donated
$500

Fredy Gonzalez, from keyfood Supermarket. My deepest condolences to the Sanchez family. Maria y Daniel Feliciano donated
$500

Danny, We love you as a son, we saw you grow from a boy to a wonderful man, husband and father. You will be missed but never forgotten. We will wait over your family. Con Amor, Maria y Daniel JOSEPH HEDERMAN donated $200
REST IN PEACE, DANIEL; MY PRAYERS GO OUT TO THE FAMILY; SO MANY GREAT STORIES AT THE FUNERAL; WE LOST A GOOD MAN Stephanie Amariles donated $30 Allegra Maxwell donated $25
May Officer Sanchez Rest In Peace 💙 The Maxwell Family Christina Smith donated $25
Our prayers are with the Sanchez Family, 🙏🏻💙 Frances Collado donated $25
Rest easy, never forgotten, Blue Lives Matter!!!! Hector Reyes donated $50
We will miss you Bruce. You were a family man I always admired.