This fundraiser has ended!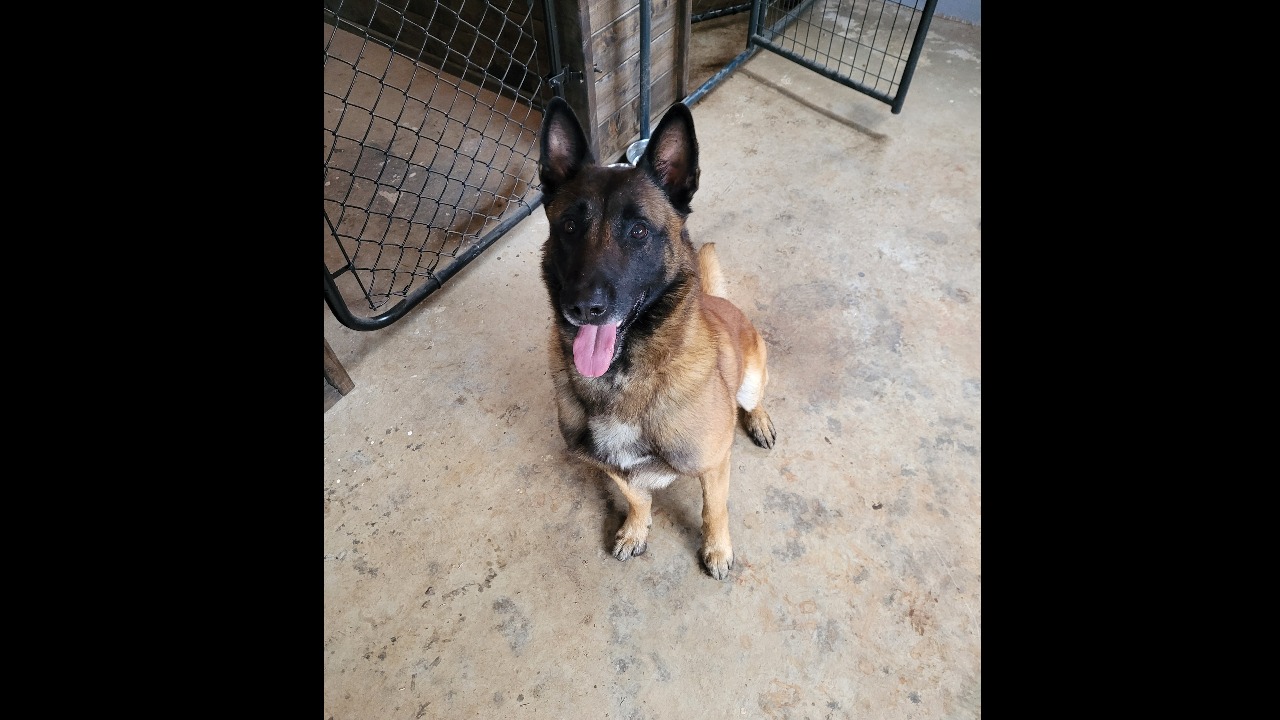 First Responders
Ola Police K-9 Unit
Hello everyone the Ola Police Department is very excited to announce that we now have a certified K9 at the department named ENZO. Enzo is a dual purpose, highly trained, and very eager to wadge war on the illicit drugs in our community. We are asking for any type of generous donations to help. Without the help and support from you and our communities  this could not be achieved and we will only  be successful if we continue to receive help and sponsorship.
One of the major goals of the K9 program is to utilize Enzo in teaching children the dangers of drugs by visiting school and hosting awareness programs and performing demonstrations. As of now Enzo is the only narcotics K9 in Yell county and we are prepared and willing to use Enzo not only on duty but as a teaching tool to others that are interested in the surrounding area. 
This fund is set up to support outside activities and to be able to continue our goal of reaching outside the boundaries of city limit signs but we will need the help from you and the citizens we serve in order to accomplish this. 
All donations collected will be deposited into a account established at a First State Bank in our town and will be used solely for Enzo to ensure his safety and his career with use. The donations will help towards his care and much needed required equipment. Donations will also help out with a dedicated K9 vechile that will better serve Enzo in his role as well as keeping him safe with is paramount. Other donations will help purchase food, veterinary care, equipment, and contribute towards continual K9 and handler training. Please help us out with any generous donations to keep this hero safe. All donations are recorded and the fund is overseen be the City of Ola Financial clerk, Mayor, and the Chief. Thanks for your help please like and share. 
Donations & Comments
Only administrators, organizers, and beneficiaries can reply to comments. Karla Taylor donated $500 Anonymous donated $100
God bless y'all. Thank you for your hard work and service. Ola has a great police force and we feel very fortunate to have y'all. Janine Warrington donated $100
Good luck. Enzo is a beautiful K9. SHANNON CROWSON donated $15
Thank you it's not much ,but given with a ton of love Jennifer Bakalon donated $50
Wishing you and Enzo all the best. I hope you find a vehicle soon. 🐾💙 Tammy Chanes donated $100
Can't wait to see what the future holds for you both ! Mary Lou Mayer donated $20
Good luck to you and Enzo. God bless your partnership and keep you both safe every day. Sandi Stolle donated $25
@irish_ghirl wishing you all the best! Deb Griffiths donated $20
---
Reply from

Daniel cartwright Jennifer Olish donated $50