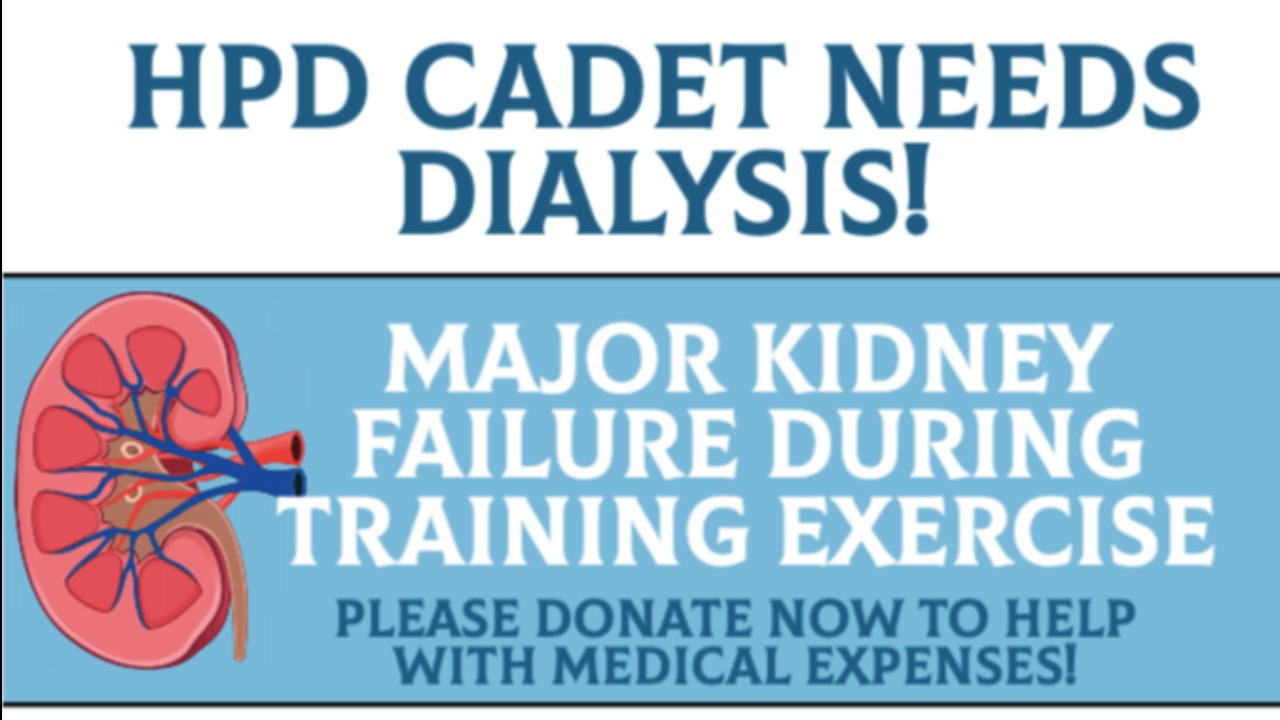 First Responders
Police Cadet Kidney Failure-Needs Dialysis
Mason Miller had always dreamt of becoming a police officer. His dream was finally becoming a reality when he was accepted into the Houston Police Academy. He was progressing through the program when he unexpectedly suffered a medical episode during a training exercise. EMS was dispatched and Mason, now unconscious, was taken to Houston Methodist for treatment.
Mason was placed in the ICU as doctors struggled to diagnose the cause of Masons collapse. After almost a week in an induced coma and multiple tests, doctors diagnosed Mason with rhabdomyolysis which caused major kidney failure. He would now require multiple dialysis treatments each week.
This campaign is being started on behalf of Mason by his peers in the Houston Police Academy. Mason's medical bills are steadily rising, but he is dedicated to make it through this so he can come back and serve his community. The funds collected will go towards facilitating the costs associated with dialysis treatment. 
On behalf of all of us, we thank you for considering making a donation to our friend-a future detective- Mason.
Donations & Comments
Only administrators, campaign organizers, and beneficiaries can reply to comments. Anonymous donated $50
Trust in the Lord with all your heart. Sergeant Ali McHenry donated $50 Mark Holbrook donated $20 Bruin Glover ii donated $50
Continue to have Faith and don't give up. I experienced the same thing in the academy. Rhaibdomyoisis. Stay Strong. Luis Menendez donated $20 Richard Williams donated $20
Stay positive. Praying for your health.