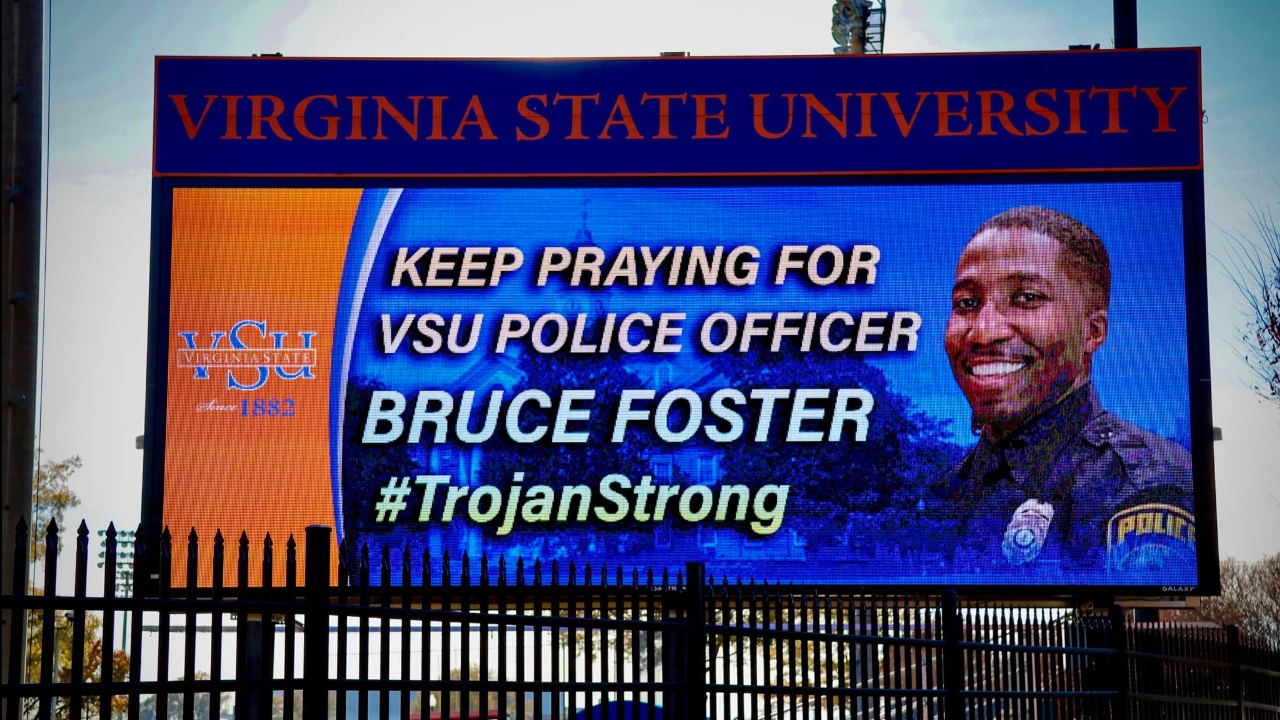 Law Enforcement
Prayers & Support for VSU Police Officer Bruce Foster
The Virginia Association of Chiefs of Police, in cooperation with Chief David Bragg of the Virginia State University Police Department, is organizing this fundraiser for the family of injured Virginia State University Police Officer Bruce Foster.
Dear Friends, Family, and Community Members, we are leaning on you for support during this difficult time. Officer Bruce Foster is a five-year dedicated member of the Virginia State University Police Department. In the early hours of Sunday morning on November 12, 2023, Officer Foster was critically injured while selflessly performing his duty. He was tragically shot in the line of duty while responding to a disturbance on campus.
Officer Foster is now in stable condition, with a diagnosis from his doctors of paralysis from the waist down. However, we hold onto hope and faith. Officer Foster, age 38, is not only a police officer but a devoted husband to his wife Diedra and a loving father to his four children (three sons and a one-year-old daughter). This fundraiser will help Officer Foster and his family over the weeks and months ahead to help him & his family navigate this difficult time. All proceeds will go directly to Officer Foster. Please use this platform to donate to this cause. Funds raised will be used for Officer Foster's medical expenses, surgeries, rehabilitation, home modifications, loss of income, and the educational and daily needs of his four children. 
Personal Words from the wife of Bruce Foster, Diedra:
"Every night before he left for his shift, Bruce and I would hold hands and pray. We prayed for his safety, our family, and the community he dearly loves and serves. Our little ritual was a moment of peace and love before he left for his shift for the night. As the wife of a police officer, you live with a constant undercurrent of worry, but Bruce's strength and dedication always bring a sense of calm. That calm was shattered early Sunday morning when I received the call that Bruce had been shot while on duty at Virginia State University. The man who left our home, strong and full of resolve, was now fighting for his life in a hospital bed, with his family surrounding him, praying for returned sensation from the waist down." 
Officer Foster has always been there for our community, and now, as a community, we can come together to show our support and gratitude. Let's help Officer Foster and his family feel the strength and love of the community he has always so proudly served. Your contributions will make a significant difference in their lives, no matter how small. Thank you for your kindness, generosity, and support.

Updates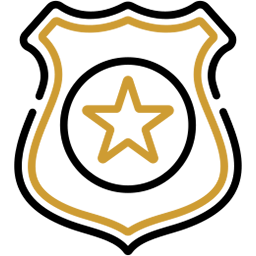 November 23rd, 2023
Virginia Association of Chiefs of Police, Organizer
On this day of Thanksgiving, we'd like to express our immense gratitude to everyone who has donated to and shared this fundraiser. In less than a week, we are already more than halfway to our goal! We are just so moved by everyone's generosity towards Officer Foster and his family and we are so thankful for your support. 
Many blessings to all of you and your families this holiday season!
Donations & Comments
Only administrators, organizers, and beneficiaries can reply to comments. Jen Leftwich donated $100 John Kuykendall donated $50
Sending prayers for a speedy recovery. Julie Stecco donated $250 Richmond City Sheriff's Office Command Staff donated $200
Good Afternoon, Along with our support, we are sending positive thoughts and prayers. Thank you Officer Foster for your service. Richmond City Sheriff's Office Command Staff Robert Lenhart donated $50 Todd Bullock donated $50
Wishing you a speedy recovery! Rodney Hall donated $100
Blessings for Officer Bruce and his family. Andrea Fischer donated $100