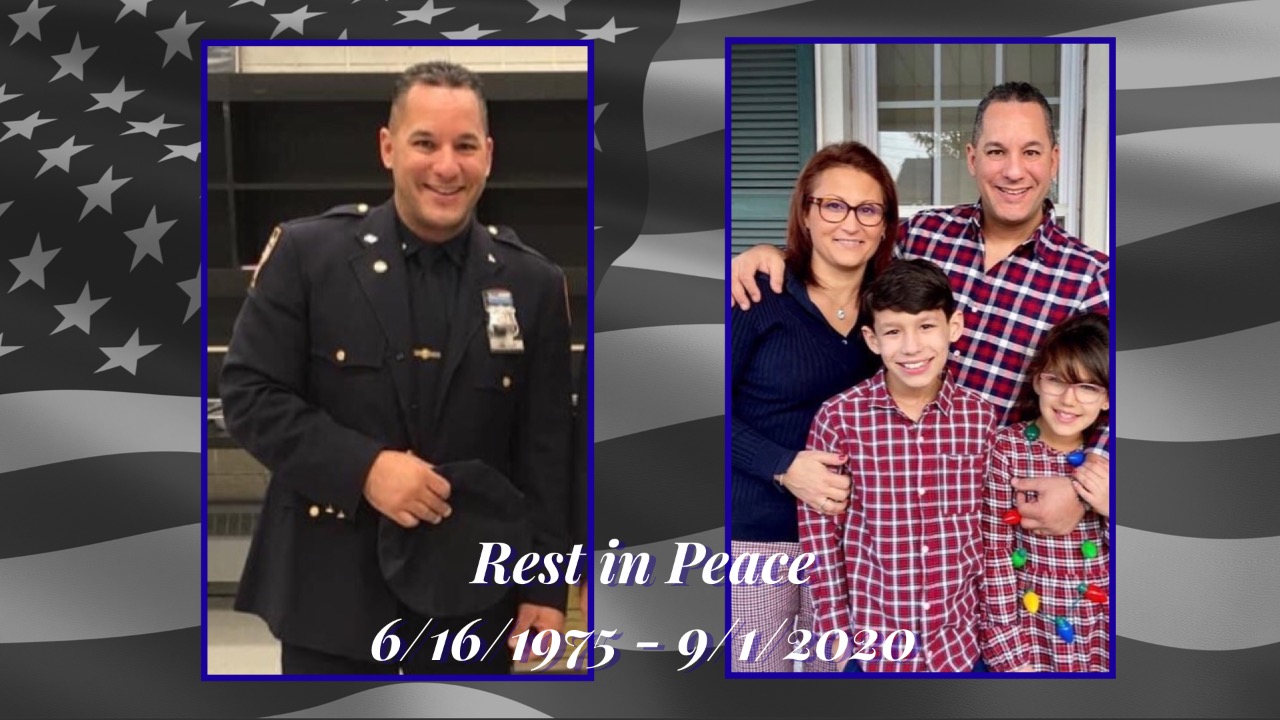 Law Enforcement
Rest in Peace - NYPD Police Officer Mike Geraldi
With permission of Mike's wife, Lisa, this campaign is being held to raise money for the medical and family expenses that Mike's family is currently going through.  All money raised will be given directly to the Geraldi Family.
Mike Geraldi is known by everyone as Mikey G. He has a "larger than life" type of personality that can instantly make you laugh with one of his million silly antics. He is a son, brother, husband, and father of two young children.  He is adored by his friends and is the life of the party.  Married to his best friend, Lisa, there is never a dull moment in the Geraldi house. He is the type of dad that other kids wish they had. He always makes time for them and makes them his priority. Taking family trips or going out to eat, you could always count on everyone having a great time because Mikey makes sure of it. 
    With 17 years on the job as an NYPD Police Officer assigned to PSA 4 in Manhattan, Mikey never lost his love to protect and serve.  While his family always came first, his job was a close second. But, he also has a huge love of cars and is the president of one of the largest mustang car clubs on Long Island. "Strong Island Stangs" was founded by Mikey and has over 2,000 members. He truly loves using his platform to get the thousands of other car enthusiasts together for his many car shows. He's worked so hard over the years to sponsor charities and coordinate events to help put smiles on everyone else's face. He never hesitates to jump into action to show support for anyone in their time of need. He always makes sure to do the right thing by everyone. 
    You can always count on Mikey to make you laugh. Whether it is one of his famous weather reports or his stellar dancing skills, all you need to do is look for Mikey in a room and his instant smile is always there. 
Please share and support the Geraldi Family during their time of need.
Updates

September 1st, 2020
Giuseppe Dimaggio, Organizer
We are sad to inform you that Mike passed away this afternoon just after 3pm.  Please keep his family in your prayers and thank you all for the love and support 🙏🏻

August 31st, 2020
Giuseppe Dimaggio, Organizer
Thank you all for the overwhelming support!
Contributions & Comments Jonathan Scott contributed $20
Rest In Peace- Thank you for your service.
2 days ago Joseph Spano contributed $50
2 days ago
Lisa Amann contributed $50
God Bless Lisa and Family 🙏🏻
2 days ago Sheena Guido contributed $20
RIP prayers for the family
2 days ago
Tayler Passow contributed $20
2 days ago Ernesto Nardone contributed $100
God bless you and your family.
2 days ago Vincent Petraro contributed $25
3 days ago
Centurion Cruisers Car Club contributed $150
REST IN PEACE our Brother in Blue. May God bless you, your family and friends. You will be dearly missed.
4 days ago Joseph and Maria Scaffa contributed $100
Rest in Peace. May God welcome you into his kingdom and watch over you're beautiful family.
4 days ago Lloyd Novak contributed $25
4 days ago