This fundraiser has ended!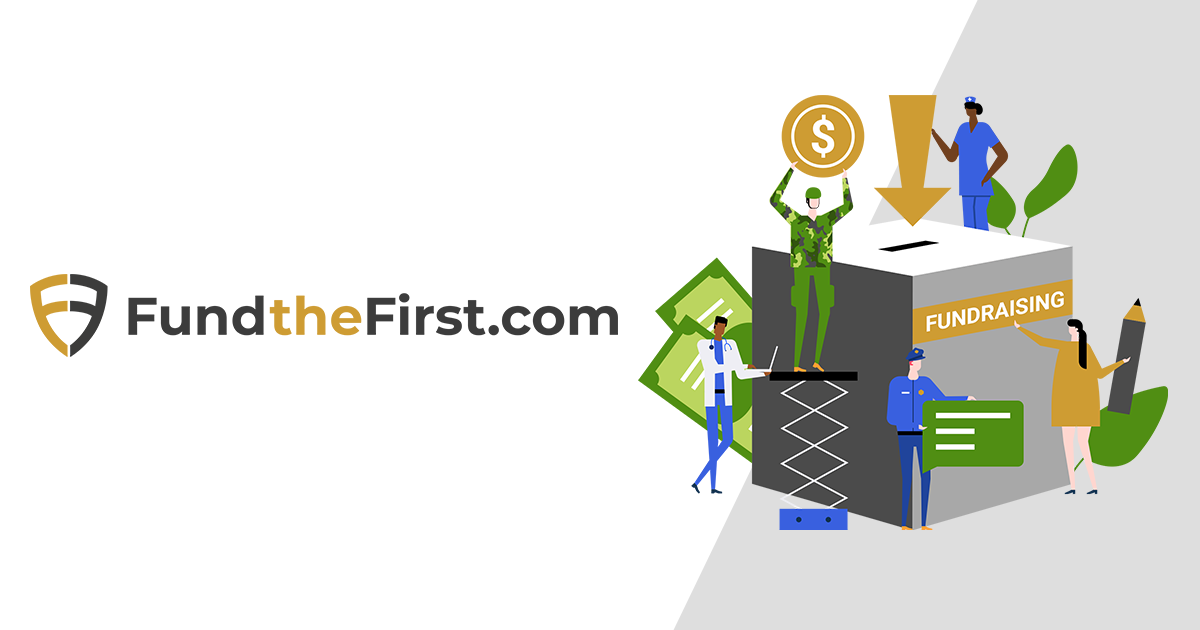 First Responders
HELP ME FIGHT FOR JUSTICE: TAKING ON THE LEGAL SYSTEM, PROTECTING OUR RIGHTS AND FIGHTING TO GET BACK MY GOOD REPUTATION!
Dear Friends and Supporters,
I am writing to you today with a heavy heart, and a sense of urgency. My name is John Marchisotto, and I am a retired NYPD sergeant who has dedicated my life to serving and protecting our community. I am now in desperate need of your help to fight a broken and corrupt justice system, and protect my family of five from financial ruin.
My family is struggling to stay afloat, and we need your help to keep us from sinking. It's hard to describe the emotional and financial strain this has put on my family. We are desperately trying to keep our heads above water, and we need your help.
As a law enforcement officer, I have seen firsthand the importance of protecting our rights and freedoms. I am now fighting for my right to bear arms, but this is not just about me. This is about protecting the rights of every individual and ensuring that justice is served.
For years, I have been battling against a corrupt justice system with limited funds, and the legal expenses have been piling up. The bias and corrupt judges who regularly take bribes here in the New Jersey Courts were paid off by a thief Staten Island Attorney to RIG all the court proceedings against me, as I was fighting them pro se with only limited funds. My inheritance from my deceased father had been stolen from me and my three children, leaving us with nothing but financial legal struggles.
My family has been wronged by a corrupt justice system, and we need your help to fight back.
I am reaching out to you today, to ask for your support in bringing my case to the Supreme Court of the United States (SCOTUS). By supporting me with this fight, you are standing up for your own rights and freedoms, and helping to protect the rights of all others.
This isn't just about me - it's about protecting the rights of every individual and ensuring that justice is served.
I strongly believe that my case is not just about me, but it is about protecting the rights of every individual and ensuring that justice is served. The legal system has violated my 14th Amendment rights by treating me differently, using my police background as a retired law enforcement officer, and basing their biased decisions on speculative grounds.
A dirty and corrupt judge, and thief Staten Island attorney who was lining his pockets made up lies about me, falsely using my police background against me. They used dirty members of the New Jersey State Police (NJSP), and the corrupt MIDDLESEX COUNTY and OCEAN COUNTY Prosecutor offices to further their lies and slander me. They violated by my civil and Constitutional Rights and they must be held accountable by helping me bring this case to the Highest Court In The Land (SCOTUS)
THIS FIGHT IS NOT JUST ABOUT GUNS ITS ABOUT DESTROYING MY GOOD REPUTATION. IF SOMEONE MADE UP ALL LIES ABOUT YOU IN A BIAS RIGGED CORRUPT COURT SYSTEM WOULDN'T YOU FIGHT IT ALL THE WAY!
Your donations will go towards covering all the legal expenses associated with my case, and together, we can make a difference one step at a time.
Every dollar counts, and your generosity can help bring justice back to our legal system.
I hope that you will consider making a contribution to this important cause, because everyone deserves justice. A successful outcome in my case could establish a precedent for challenging unconstitutional restraining orders, and push back against such practices.
I want to assure you that donating on Fundthefirst.com is completely fee-free, meaning that 100% of your donation goes directly towards my legal fees. Every dollar counts, and you can donate as little as $1 to support my fight for justice.
Your donation can help bring hope back to our family, and fight back against a corrupt justice system and help me get back my good reputation.
For those who may not know me, I want to assure you that my Fundthefirst.com account is a verified account as a member of those who served, which means I had to provide proof of my retired NYPD police sergeant law enforcement ID credentials, along with a copy of a valid driver's license. You can trust that your donation is going to a legitimate cause.
In these uncertain times, it's more important than ever to support one another. Your help will make a huge difference in my fight for justice, and I cannot thank you enough for your generosity.
I am reaching out to you today to ask for your generous support towards our legal expenses. Every dollar that you donate will go towards ensuring that we can continue to fight for what is rightfully ours and to seek justice in a system that is often corrupt and unjust.
Your donation can help change the course of our lives, and bring hope back to our family. I also have been getting very sick trying to do this all alone without any help. You can only do so much when you're on a fixed income, trying to keep your family afloat. 
As a parent, it is heartbreaking to see your children suffer because of something that is completely out of your control. With your help, we can keep our family afloat during these difficult times and continue to fight for what is rightfully ours.
Please consider making a donation to our legal expenses today, and help us in our pursuit of justice.
Thank you for taking the time to read this letter, and thank you for considering our request.
With sincere gratitude,
John Marchisotto
Please take a moment to visit my Dropbox folder (link below) to learn more about my legal matter and see how broken the courts and justice system are in our country.
Link to Dropbox folder: 
https://www.dropbox.com/scl/fo/2gwnbv8hc7zn53tmt29bx/h?dl=0&rlkey=z3zorzgajywood3acymsynism

Updates

March 15th, 2023
John Marchisotto, Organizer
Subject: Important Update: Ending My Fundraiser with FundTheFirst
Dear valued supporters,
I hope this message finds you well. I wanted to provide you with an important update regarding my fundraiser on FundTheFirst. After careful consideration, I have decided to end my association with the platform due to their slow and manual payout process. In today's fast-paced, electronic world, it is disheartening to see a platform that still relies on outdated, manual methods.
Furthermore, I must share my concerns about the validity of this fundraising platform. As of today, I have not received a single penny from the donations that were generously made by all of you. This situation has led me to question the integrity of FundTheFirst and its commitment to supporting those in need.
To ensure that your donations reach me promptly and without any unnecessary delays, I will be setting up a new fundraiser with a more reputable and well-known company. I will share the details of the new platform as soon as it is set up.
In the meantime, I kindly request that you consider donating to my PayPal fundraiser instead; Can you help Retired NYPD Sergeant Fundraiser For Justice on PayPal Fundraisers? Every little bit helps; https://www.paypal.com/pools/c/8S4eeo7xXV
With PayPal, I can receive the support I need right away without having to deal with the continuous excuses from FundTheFirst.
I apologize for any inconvenience this decision may cause and want to express my gratitude for your unwavering support. I look forward to updating you soon with more information about the new fundraiser. Thank you for your understanding and continued assistance during this challenging time.
Warm regards,
John Marchisotto

February 13th, 2023
John Marchisotto, Organizer
Donations & Comments
Only administrators, organizers, and beneficiaries can reply to comments. Edmond Gaudelli donated $25 Stuart Klearman donated $50
I'm a retired LEO as well. I've read John's pro se court filings. He's done amazingly well but this is David v Goliath but David has no sling or smooth stones this time. John needs a heavyweight attorney in his corner to fight for his rights, and our rights.