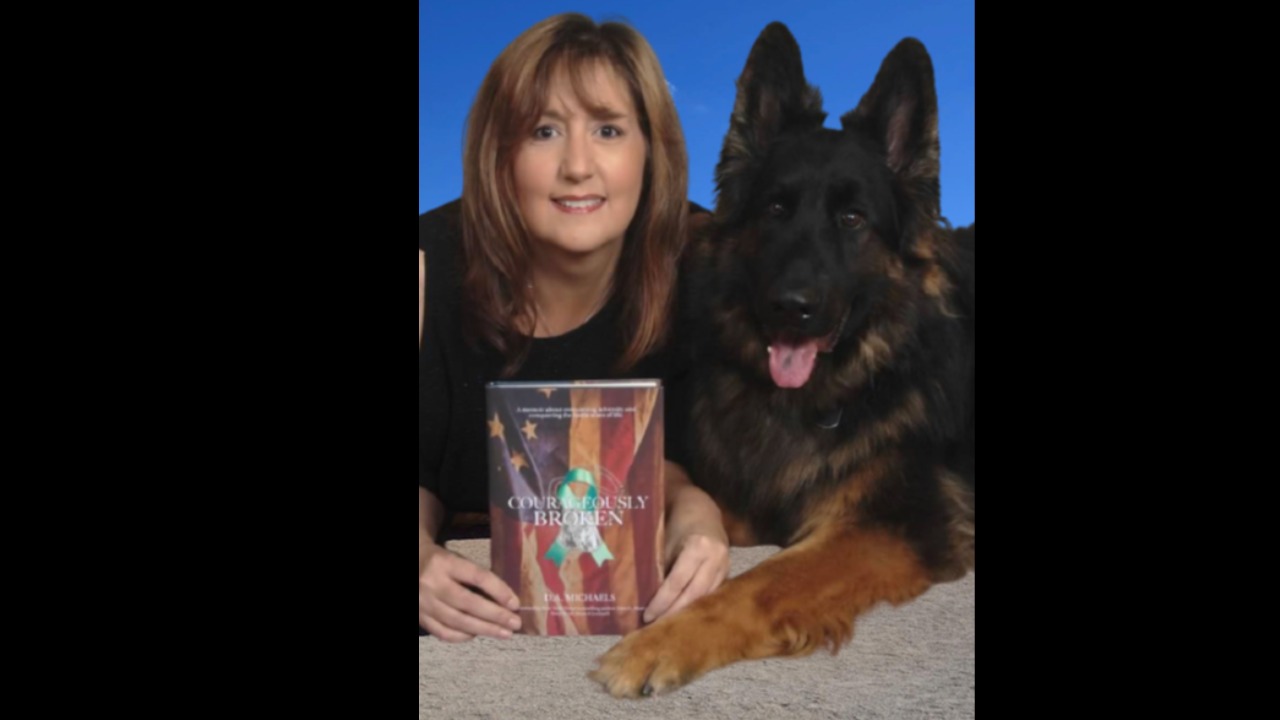 All Groups
Please help us Erase the Stigma of PTSD
PLEASE HELP ME HELP OTHERS
In 2017 I nearly joined the ranks of 22 because I was too terrified to talk to anyone about the thoughts I had in my head. The nightmares, the depression, the physical pain that felt as though it was eating me like a cancer from the inside out. 

As a US Navy Veteran and 17 year law enforcement officer I had been through and seen a lot, but like most, I blew it off as part of my job and compartmentalized it somewhere deep in my brain. Then on June 1st, 2017, I responded to a tragic call that seemed to be the straw that broke the camels back and I spiraled out of control deep down into the rabbit hole. I had never suffered from depression nor had the thought of suicide EVER crossed my mind, despite everything I'd been through. I'd always been credited with being strong and resilient and I prided myself for that.
With the support of my military brethren, I sought professional help and began to journal. Later I was encouraged to share my story in an effort to help others. I felt it was important to get my story out there given the suicide rates were climbing, especially in the first responder communities. Thus far, I have funded my book, apparel, travel and all costs 100% on my own. Additionally I have raised money for non profit organizations helping veterans and first responders like me. I haven't kept any of the money donated for myself.
Now that I have retired from law enforcement, I have the time to travel to tell my story, promote my book and sell merchandise, which I designed to inspire others to show support for one another. It's vitally important to remind each other we are not alone. 
In addition, I donate 100% of my proceeds to a nonprofit organizations like Good Canine Academy who customizes and trains service dogs for veterans and first responders with PTSD. It's amazing the difference a dog can make in our lives... I know mine has as many others will also attest to.
The book reviews and the incredible responses I have received have been so overwhelming. I have received several requests to come to various first responder and veteran events across the country to do book signings, but without a publisher backing me, that is more than I can afford as a disabled vet and single mom.
I've learned the cost of travel to meet these demands is more than I can continue to fund on my own. Currently I have a few small events coming up, but the biggest is Police Week in Washington DC in October which I estimate will cost approximately $2000.

For all of you who have supported me, read my book and pushed me to go all the way with my mission, I'm asking you donate whatever you think is fair to help me accomplish these goals. My hope is the right door will open along the way and I will no longer need to ask for help and those inviting me, will cover my travel expenses for me, but we are in the beginning stages of this mission and I need sponsorships.
I have spent all I can to get this far and now it's time to ask for help. I know with 100% certainty I'm doing the right thing. I can feel it deep in my soul that I've had a calling to DO SOMETHING about the number of suicides and I just know that if we can erase the stigma of PTSD, the suicide rates will fall and hopefully disappear.
Additionally I hope to educate others on how to better understand PTSD and help instead of hurt those fighting it.
Any and all support is greatly appreciated.
God Bless Each and Every One of You and God Bless America
D.A. Michaels
http://www.courageouslybroken.com
Donations & Comments
Only administrators, campaign organizers, and beneficiaries can reply to comments. Matthew Kaufman donated $50 Walter "Hoop" Adams donated $1,000 Michael Impastato donated $100
---
Thank you so very very much!! God Bless you and God Bless America. Anonymous donated $100
---
Thank you so very very much!!