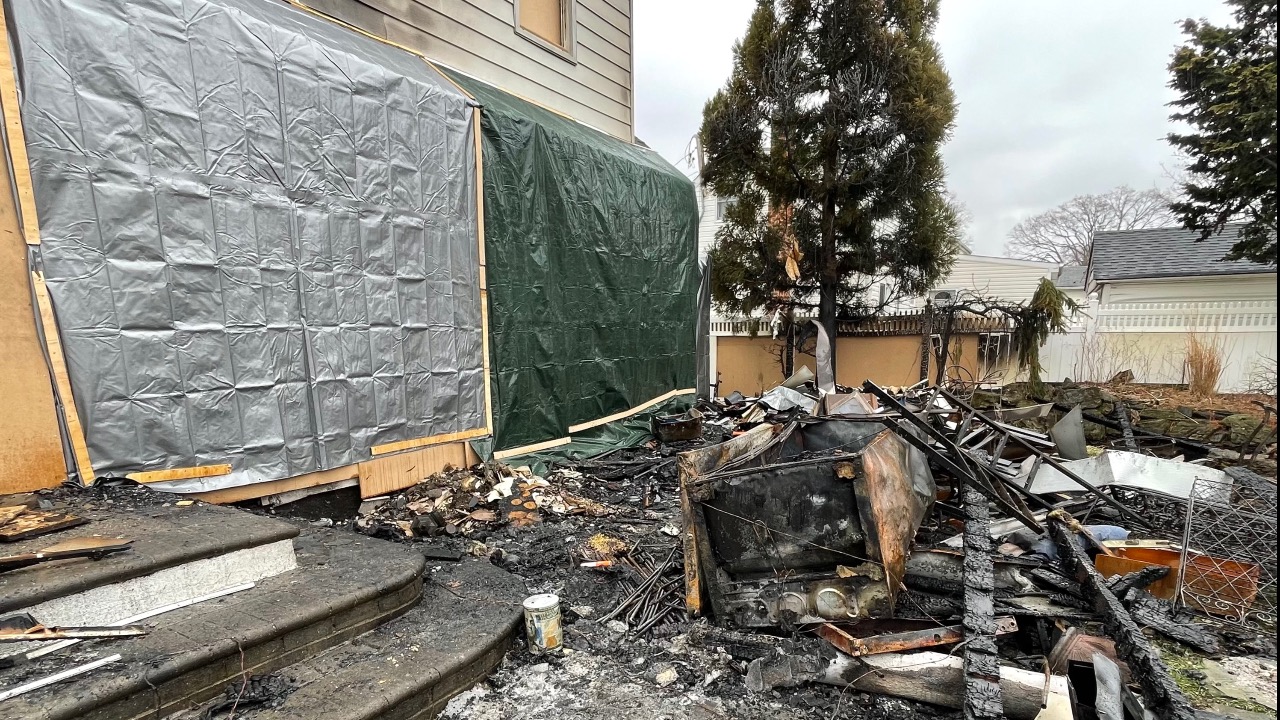 First Responders
Sean and Megan's House Fire Recovery
On April 2nd, 2022, two members of the Mineola Volunteer Ambulance Corps family suffered a catastrophic house fire. In the matter of a few minutes, Ex-Captain Sean Helling and former EMT Megan Hightower lost almost all of their belongings. I've created this fund in the hopes that we can all help these two selfless volunteers on their journey to rebuild their lives. 
Sean Helling first joined the ambulance corps back in 2013, and was a highly enthusiastic volunteer from the start. Sean has assisted the department in multiple roles, served on various committees, and became a familiar face around the department's emergency calls and events. In 2016, Sean was elevated the rank of Lieutenant and was then elected to the rank of Captain the following year. 
Megan Hightower joined a year later in 2014 as a motivated and outgoing Member-in-Training. After finishing her EMT-Basic course, Megan quickly put her new skills to work responding to the calls for help from the residents of, and visitors to, the Village of Mineola. Megan went on to complete her driver's training and later served on the Board of Directors as the department Secretary for a year, followed by four consecutive terms as the department Treasurer.
I've had the privilege to call these two individuals my friends for the past 8 years and have witnessed firsthand their willingness to help total strangers during some of the worst times of their lives. Sean and Megan will both persevere but, each of us have the ability to help make this horrible time just a little easier for them.  
-Commissioner/Ex-Chief Kozlowski
Donations & Comments
Only administrators, organizers, and beneficiaries can reply to comments. Ed Smith Mineola Lions Club donated
$1,000

The Ed Smith Mineola Lions Club takes great pleasure in helping YOU who spends so much of your time helping others Deb Heim donated
$500 Susan Hightower donated
$400

I am so sad for you. I can't imagine a more devastating thing to have happened. I love you. Hang in there with your Mom's tenacity. Aunt Susan Laura Cortale donated $50
James Kennedy is the son of a close friend of mine. I am so sorry you are going through this. Praying for you both🙏🏼 bill salvaggio donated $50 Doug Latino donated $250
So sorry to hear this news. Best to you guys. -Doug Julia Bergman donated $50 Cary Lakenbach donated $100
Good luck Sean, and Megan too! Wesley Cooper donated $100