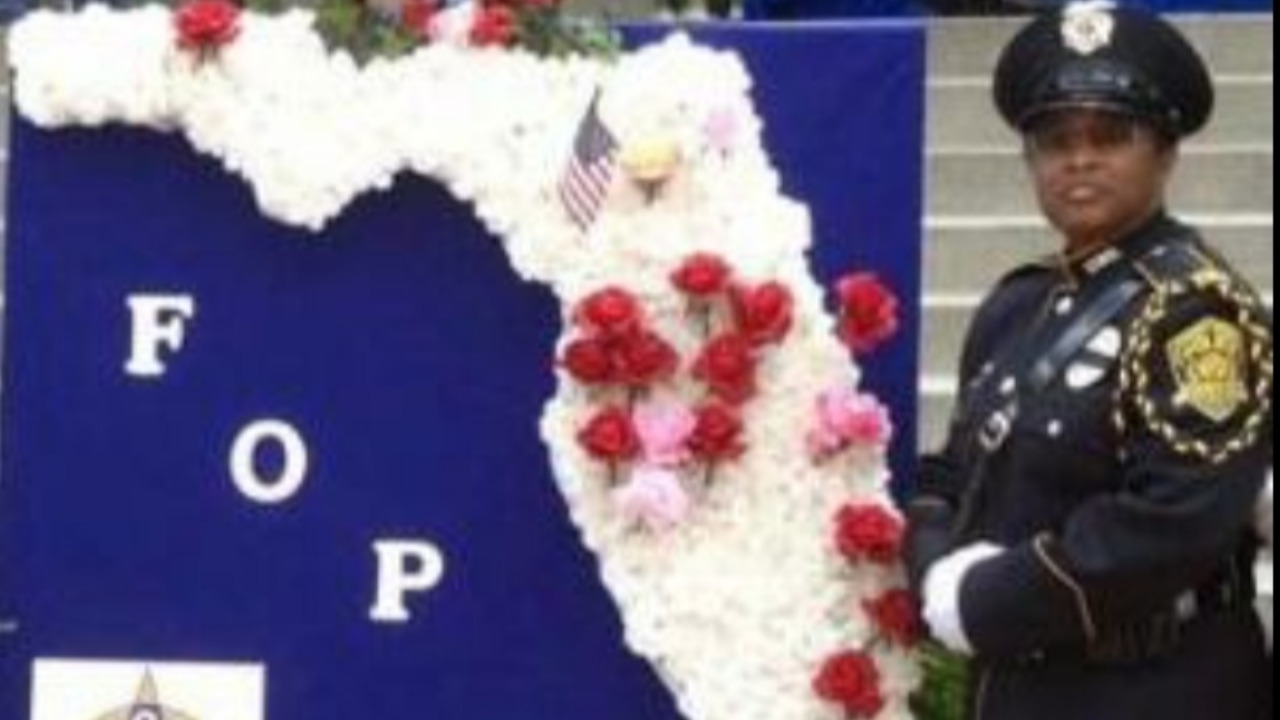 First Responders
Shelia's Cancer Battle
Officer Shelia Cain has been a Police Officer for the Davie Police Department since February 19, 2002. Officer Cain has also been a member of the Davie Police Departments Honor Guard for 14 years.  In April 2021 of this year, she was diagnosed with stage 2 breast cancer. On May 6, She underwent a bilateral mastectomy and had reconstructive surgery. During the surgery, they discovered that the cancer had spread.
Officer Cain is preparing to complete 15 rounds of directed radiation in an attempt to stop this in it's tracks. The radiation treatment will require her to have treatments every day for 15 days straight. The repeated trips to the hospital and days missed from work while having treatment has created a financial hardship for her. Please consider a donation to help her with piece of mind while she undergoes treatment.

Updates

July 27th, 2021
John Strunk, Organizer
Shelia went through her first radiation treatment today and reports she is feeling strong.
She tells me that all of the encouraging words here, in email and text have given her a boost to fight!
She is so grateful her supportive family and friends.

Donations & Comments
Only administrators, campaign organizers, and beneficiaries can reply to comments. Roxanna MARTINEZLOPEZ donated $100
May our Heavenly Father PRESENCE and HEALING hands be over you Sheila. I may not know you personally but I love you sister Twila like my sister and I know the person she is, and I know that's like if I already know you. My prayers are with you and your family. Sending lots of love and positivity. ❤🙏
---
Thank You so much Roxanna, for the donation Ronnie Martin donated $100
---
Ronnie I miss you brother and thank You so much for your donation and prayers. Anonymous donated $250
I have you in my prayers my old partner....you are a woman of strong character & strength. this will get you through this season in your life.... read psalm 41 as this gave much peace when I was going my rough season... you will be back on the road again if you choose too....& we will drink some good coffee together..... your are in my prayers.... Psalm 121
---
I will also read Psalm 121 and Psalm 41.

---

Thanx you so much and will enjoy a good coffee Maiker Sanchez donated $200
Sugaaaaa you already know this is just a speed bump. Keep your head up!
---
Maiker, I know this a tough speed bump and thank You for the donation. Maureen Themis-Fernandez donated $100
You are in my thoughts and prayers, Sheila. You will get through this! Virtual hugs- Love Moe
---
Thank You so much for the donation. Eliza Shaw donated $100
Praying for a speedy recovery!
---
Eliza, thank You for the donation. Sam Capota donated $100
Praying for you Sheila. Stay strong.
---
Thank You Sam, for the donation Benita Griffin donated $50
---
Thank You, for your help Benita and will i'm out during my radiation treatments I be sending a lot of animal videos.