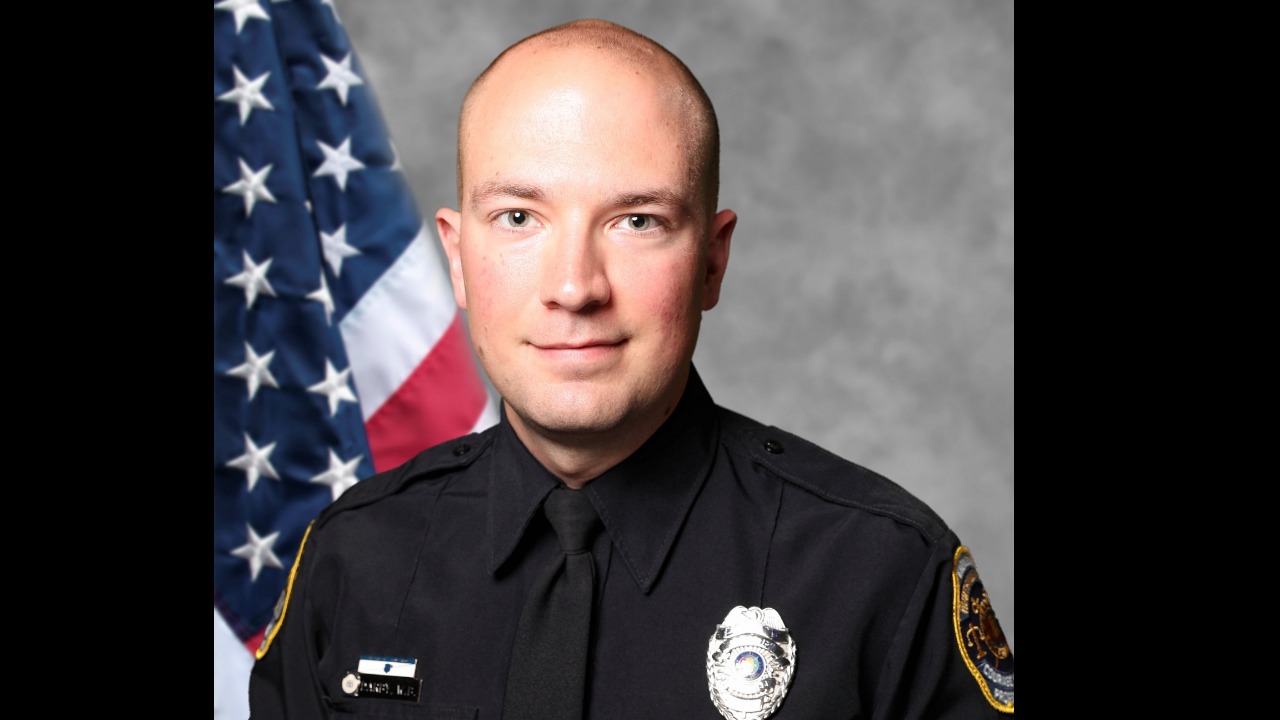 First Responders
Stand with Darby
My name is Keelin Darby. I am a police sergeant in the State of Alabama, and the wife of Huntsville Police Officer Ben Darby.
Officer Ben Darby responded to a suicide-by-cop scenario in 2018. After recognizing that his partners were not utilizing sound officer safety tactics by placing themselves in a potentially deadly situation without cover and concealment within a few feet of the armed subject, without their firearms drawn, Officer Darby placed himself in front of his partners and gave multiple warnings to the subject to put his gun down, which he was pointing at his head. After making a furtive movement with his head, shoulders, and firearm and after believing that his life and the lives of his partners were in imminent threat of great bodily harm or death, Officer Darby shot the subject, who was a known white supremacist. It was later discovered that the subject told his neighbor (a witness) that he intended on luring police officers into his home to kill them because he hated cops.
After an Incident Review Board was conducted by the Huntsville Police Department, the department found that Officer Darby's actions were within policy and justified under the rule of law. The first two officers were sent back to the academy for remedial training and later resigned. Officer Darby returned to work, and within 2 months a secret grand jury was convened by the district attorney. Officer Darby was charged with murder. Officer Darby was given a plea deal consisting of probation and NO CUSTODY time if he accepted an aggravated manslaughter conviction, which he refused. The police chief, city council, and mayor of Huntsville supported Ben Darby and paid the initial legal fees.
During the trial, the judge prevented exculpatory evidence from being heard by the jury, including relevant testimony by the neighbor and others, as well as applicable case law that would have exonerated Officer Ben Darby (Graham v. Conner, Tennessee V. Garner, Montoute v. Carr, Garcynski v. Palm Beach Sheriff's Office). This trial was closed to the public—not open to family, friends, or me, due to Covid restrictions. He was denied qualified immunity and after multiple plea deals consisting of NO prison time, my husband went to trial. During the trial, the DA compared Officer Darby to a regular civilian who barged into a random person's house, shooting, and killing them. Officer Ben Darby was sentenced to 25 years.
My husband now sits in an Alabama prison along with pedophiles, gang members, and career criminals. The National FOP wrote a brief and legal response to this case, along with Chief McMurray of the Huntsville Police Department. This catastrophic situation has devastated our family and left us in significant financial crisis as legal fees continue to mount while we continue our efforts to appeal his conviction in this ongoing legal battle to free my husband. Any help from our supporters as we share our fundraiser with our networks would be greatly appreciated as this miscarriage of justice continues each day that he spends behind bars. 
Updates

June 7th, 2022
Keelin Darby, Organizer
Ben and I have been overwhelmed by the outpouring of support that has been shown to us by everyone's comments and through your donations! I have read every comment to him as they come in and every time Ben expresses his thankfulness. I have added a letter that he wrote to everyone to express his thanks.
We are still waiting on the Alabama Appellate Court to look at Ben's case and make a decision. There is no time table as to when they will make a decision or look at his case, but we pray that it is very soon. Thank you again for your kindness that you have shown to us.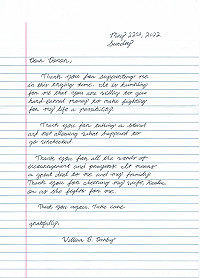 Donations & Comments
Only administrators, organizers, and beneficiaries can reply to comments. Anonymous donated
$3,000

My prayers are with Officer Darby and his family. His wife did an amazing job sharing the apparent injustice that has been done to Officer Darby via our court systems. Her intelligence, strength, determination, and faith she exhibited in her interview on the Cleared Hot Podcast, is a testament to a true partnership in marriage. I pray your faith and love for one another will keep you both strong through this battle.
---
Thank you so much for your generous donation, prayers, and support! It is greatly appreciated! Anonymous donated
$1,500

---
Thank you for your donation! It is greatly appreciated! Andrew Keene donated
$1,000

@clearedhot fan just trying to back the blue with more than a sticker. This fight is about more than Ben's case, it's about preserving law and order which is the backbone of our nation. Keep fighting!
---
You are correct in this is more than a fight for Ben. It's a fight for law enforcement nationwide. Thank you for your donation. It is much appreciated! William Martin donated $100 david skidmore donated $50 Benny Padilla donated $10
Good luck! I heard about what happened on the Street Cops podcast. It sounds like a bs case and I hope the outcome is Ben being acquitted for charges he should have never faced.
---
Thank you for your support! We are excited about the next steps Zachary Barber donated $20
---
Thank you for your donation. Nick G donated $20
---
Thank you for your donation! Derek Smith donated $20
---
Thank you for your support! Anonymous donated $25
---
Thank you for your support! Michael Saturday donated $10
---
Julian Sloan donated $10
We're with you here in Florida brother 👮🏻‍♂️
---
Thank you for standing with us!