All Others
Student Review Education Application Development
"Time is the most valuable thing a man (or women) can spend" -Theophrastus
Technology for teachers has advanced from books to chalk boards, from chalk boards to overheads, from overheads to powerpoint, and now smart boards and online lectures whereas technology for students has remained stagnant by allowing students to write notes to typing them. Student Review is designed to increase student productivity while in lecture to allow students to create outlines, notecards, and perform searches without typing. Student spend copious amounts of time creating study material to have to go back later to actually study/ memorize this information. The magic of Student Review allows students to create all this material while in lecture so after class studying can be more fruitful. In turn, this allows students more time to use active recall and low stakes quizzing to better memorize information. 
Student Review is designed for higher education students, technical/community college students, military trainees, and physically disadvantaged students. Students who are disadvantaged physically that are unable to type can now create all their study material by simply highlighting. If a student can use a mouse, a student can create study material. No other application helps students in this way. 
I have studied in both the civilian and military environments which is where the idea was born. I am a graduate of the Interservice Physician Assistant Program through the US Army and received a bachelors and a masters degree. I also have a bachelors degree in applied science and technology with a focus in medical imaging. My initial higher education started in community college and I then transferred to a major university but did not graduate from that institution. I am a surgically trained physician assistant and a recent graduate of the US Army Flight Surgeon Course. I am currently the Aeromedical Physician Assistant assigned to the SOCOM clinic.
I mention all of this because I have studied in almost all education environments and have found that a tool like Student Review would have greatly helped my academic performance.
NOTE: All money given to this fundraiser will be directly applied to the development of the application.
If you have any questions please reach out to my email at [email protected] or find me on linked in at linkedin.com
I look forward to working with you and I truly appreciate your help!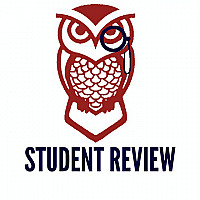 Donations & Comments
Only administrators, organizers, and beneficiaries can reply to comments. Arleen Long donated
$200

Let's get this up and running!!! Melinda Balicki donated
$150

Couldn't be more proud! 🇱🇷 Jonathan Dorsey donated
$100 MAC Crumlin donated $83
Josh is a Warrior Rising tribe member. Check out www.warriorrising.org. We help accelerate veterans in their pursuit of entrepreneurship. We call it vetrepreneurship. All to happy to help this fellow vet with a business concept and product that I know can make a difference for students. Brian Vukelic donated $50
Josh keep attacking to achieve your Dreams and the Dreams of others. VETCOINHQ is proud to have supported you in this endeavor!