This fundraiser has ended!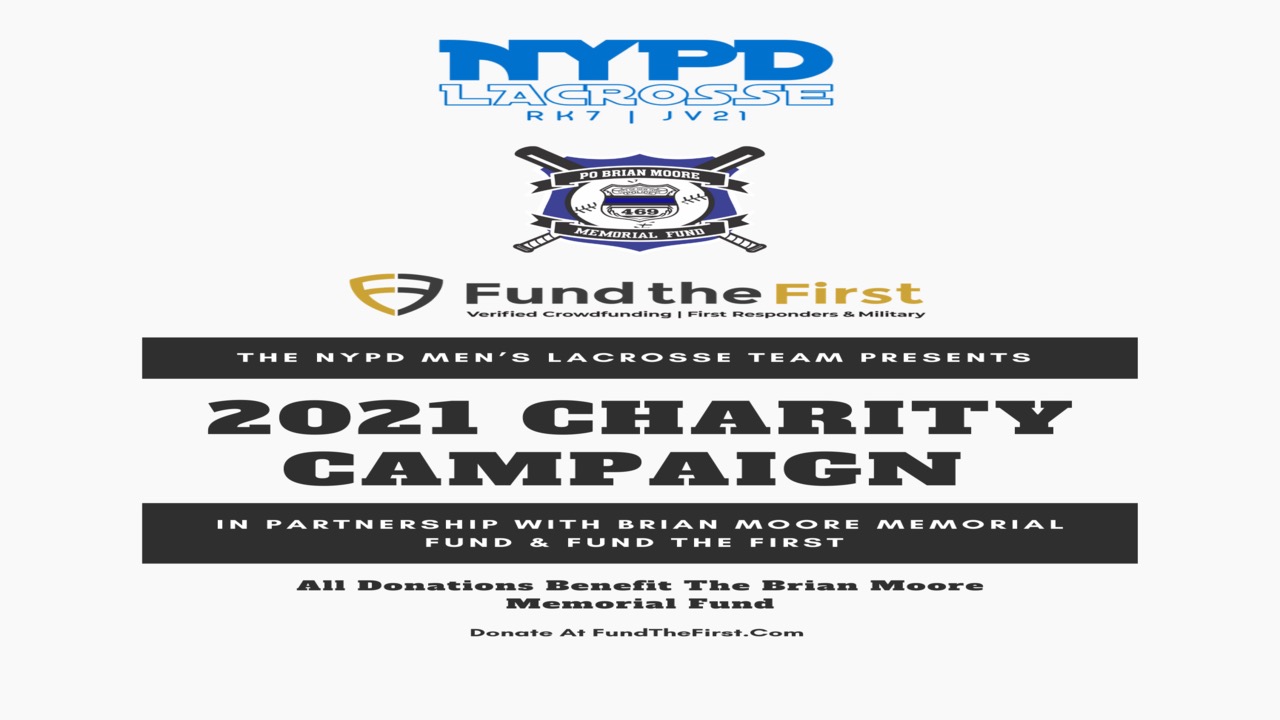 First Responders
THE NYPD LACROSSE TEAM 2021 CHARITY CAMPAIGN
THE NYPD MEN'S LACROSSE TEAM IS ASKING FOR YOUR HELP IN CONTRIBUTING TO A GREAT ORGANIZATION AND HELPING US TO REMEMBER THE LEGACY OF FIRST GRADE DETECTIVE BRIAN MOORE
     Every year the NYPD Men's Lacrosse Team makes it our number one priority to give back to our community through apparel donations, charity events, and/or fundraisers. The NYPD Men's Lacrosse Team is proud to announce that our 2021 fundraiser will be honoring The Brian Moore Memorial Fund.​
Brian Moore was born and raised in Massapequa, NY, where he lived with his father. He was an outstanding athlete who loved basketball and baseball, playing for his Plainedge high school teams, respectively. Brian was a devout Baltimore Orioles fan and loved his German Shepherd Smokey. He was a terrific son, brother, and friend who was always willing to help someone in need and did it with a smile on his face. Growing up he always wanted to follow in the footsteps of his father, retired Detective Sgt. Raymond Moore, and become a police officer. Upon turning twenty-one, he joined the NYPD and through hard work and perseverance became a member of the 105 precinct Anti-Crime unit. During his career, Brian compiled over 150 arrests and received the Medal of Honor, three Meritorious Awards, and two Excellent Police Duty Awards. He is remembered as a dedicated leader who was loved by all. In memory of Brian and his legacy to his community The Brian Moore Memorial Fund was created. The goal of the fund is to provide scholarships to qualifying and deserving Plainedge High School graduates, as well as provide financial assistance to police officers, firefighters or military personnel in need.   Due to the ongoing pandemic, and mandated state-wide restrictions, a normal fundraiser is not possible during this time. As a result, the NYPD Lacrosse Team, with the outstanding help of Fund the First, are excited to announce that our fundraiser will be completely virtual this year, utilizing web-based donations. Fund the First is a simple and trusted way to support first responders and military personnel.  Their mission is simple: Eliminate fraud and provide a trusted platform and community for America's heroes to receive the support needed.
The NYPD Lacrosse Team along with the Brian Moore Memorial Fund, Thank You in advance for helping us to carry on our heroes legacy, and making sure Brian's Name will ALWAYS be remembered!!!
Reply

Forward
Donations & Comments
Only administrators, organizers, and beneficiaries can reply to comments. FDNY LACROSSE TEAM donated
$1,000

John Nessim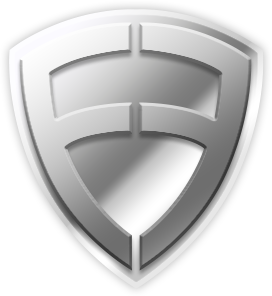 donated
$500 Joseph Raio donated
$350

Hogan McGrath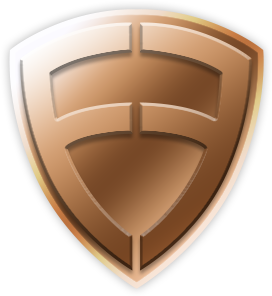 donated
$100
The donation in in memory of PO Ronny Kloepfer from his brother Chris's friends and colleagues at ADCT Damie Danseglio donated $50 Scott mateyaschuk donated $100 Nick Mancuso donated $100