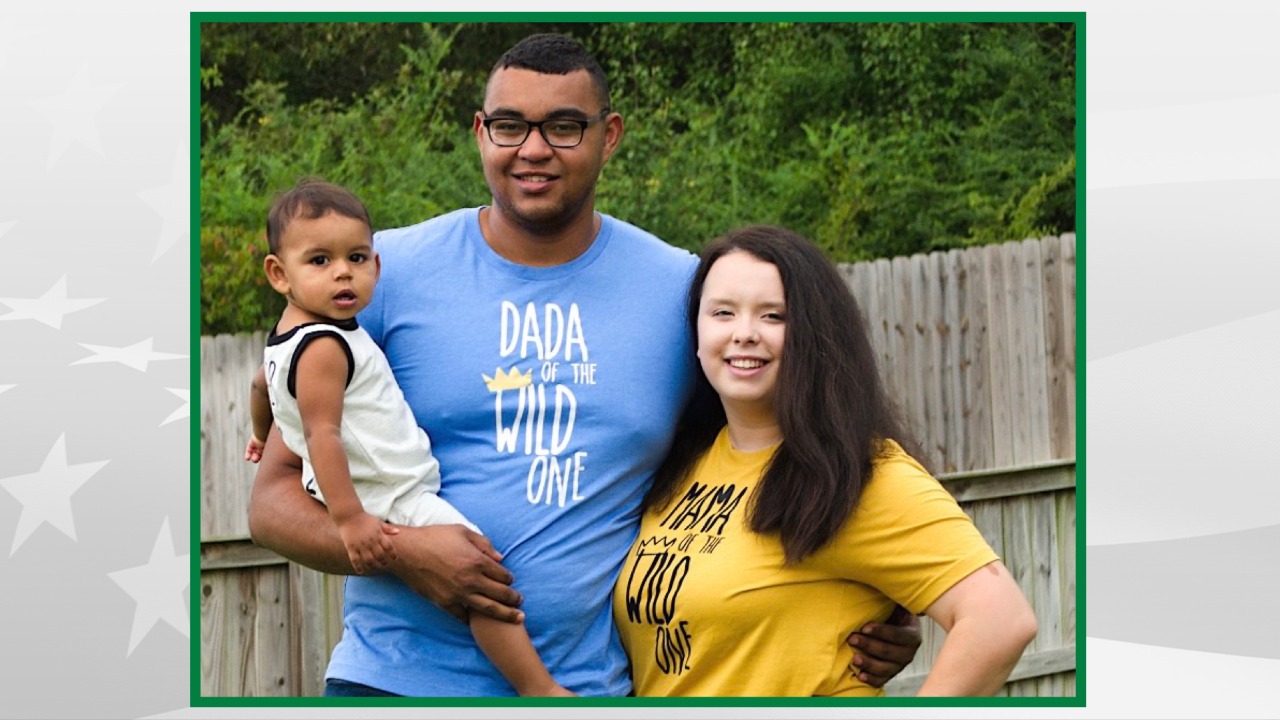 Military
The Shaddock Family
Hi! I am Lauren and my husbands name is Chris Shaddock. We have an adorable little one year old son named Asher. A little bit about us, Chris has previously served 4 years in the United States Marine Corps, after honorably discharging he then decided to join the Arkansas Army National Guard as a specialist. Chris has recently gotten a job as a patient care tech at a local hospital. I am also in the Arkansas Army National Guard, currently assigned to a 3 year set of active duty orders. Our son Asher is the center of our world. He is super playful, loves dancing to all music, and is always exploring! We also have a sweet 2 year old lab named Ellie. Due to this crazy winter weather that has hit us in Arkansas we find ourselves out of our home for an unknown amount of time. On Sunday the 14th we lost heat. Then yesterday on the 16th, Chris and I heard a loud crash in our home in our sons room. When we entered the room, we saw water pouring out of the ceiling vent directly above our sons crib as well as coming out of the wall outlets around his room. Our pipes in our house had busted. We are so thankful and blessed that Asher was not in the crib when this occurred. We realized water was coming into other rooms of the house through the ceiling and other wall outlets. We were able to get the water off but, still more was coming down at a steady pace. We were later told that the pipes had busted over night. With the low temperatures our faucets were all running to try and prevent freezing. Due to the construction of the house, the pipes flow through the walls and ceiling surrounded by insulation. All the insulation in the walls and ceiling had been collecting water. When the insulation got to heavy, the weight broke the vents releasing all the collected water into the vents and down the drywall. We were instructed to gather what we could, and that we had to leave. We have had to move to temporary living for the time being and have not been told when repairs of the pipes will be able to start due to a large amount of damages happening across the area we live. The temporary housing sadly does not accept pets. So we have also during the transition yesterday evening had to board Ellie at a boarding facility near by for an unknown time. We don't know the full extent of the damage yet, but we do know from when it was occurring that the bulk of the water damage in our sons room. We are now facing having to start figuring out how we are going to be able to replace his crib and other items in his room and in our house. We recently moved here to Central Arkansas and do not have any savings at the moment. Anything that can be donated to help us replace what has been lost due to water damage or to help us with all these unexpected costs would be appreciated beyond all belief. None of us can begin to express how thankful we are.
Donations & Comments
Only administrators, campaign organizers, and beneficiaries can reply to comments. Donna Pruitt donated $100
Keep your head up. Hug your family tight. Brianna Kempf donated $25 Jamie Huggins donated $50 Sean Clemmons donated $50
Patrick Hart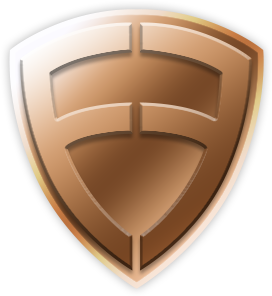 donated
$100
Best wishes for the Shaddock family.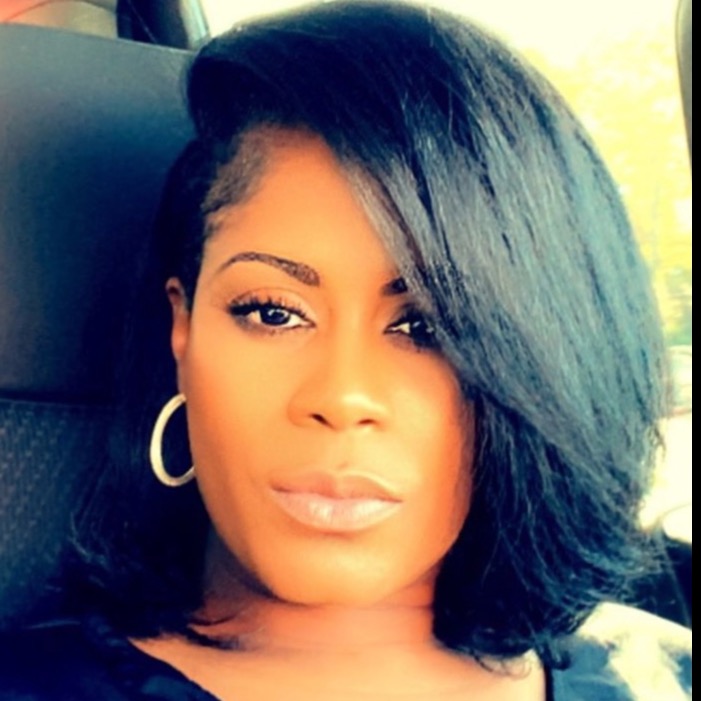 Latasha Ketchum donated $50
Keep your head up, this to shall pass. If you need me, you have my contact. Call anytime.