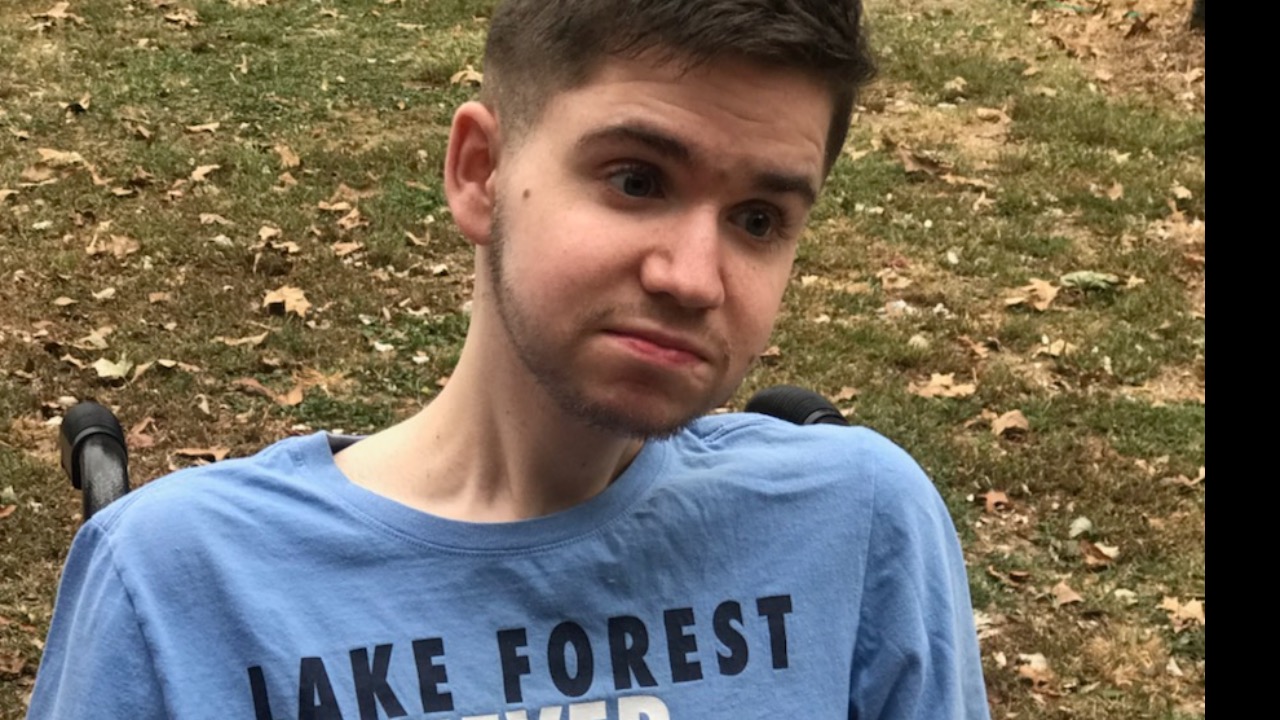 Military
Transportation For Jamie
 David Childs and I am creating this campaign to help my Fiancé and I get a new vehicle for our son Jamie. Jamie has Duchennes Muscular Dystrophy. He was diagnosed when he was 2 and has been a true champion and warrior with this life threatning disease. We currently have a vehicle but need a bigger something that we can travel with Jamie in his electric wheelchair. We have a manual chair for him and do take him places but at 23 Jamie would like to be able to have the freedom to move around himself. We have always managed but would love to be able to take him more places and enjoy the rest of his life. Jamies disease takes away all his abilities and will eventually take his life. Life expectancy is in his late 20's to early 30's. Now that i am retired from the Army want to be able to take him more places that he will enjoy and having a bigger vehicle that we could take his chair in would make it so much easier on him. He would want to go more and do things. Thank you in advance for any and all help with this cause to help us. God bless you all and keep us in your prayers. 

David Childs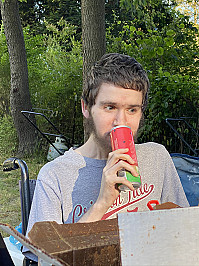 Updates

August 22nd, 2021
David Childs, Organizer
Imagine 
Imagine being sat in a chair, while you watch other people walk around......
Imagine going to the beach, being stuck on the sea wall, unless they have specialist wheelchair access, watching everyone else having fun on the sand and in the sea, and you can't do this because you're stuck in a chair...........
Imagine seeing all the fair ground rides, and people screaming and having fun, and you can't do this because you're stuck in a chair.
Imagine people walking round eating ice cream without a care in the world, while you can't hold an ice cream, because your arms no longer work or your fingers can't grip.....
Imagine having an itch that needs scratching, but you can't unless you ask someone to do it for you.........
Imagine going out for dinner, and knowing everyone is watching as you're struggling to feed yourself and then you have to be fed in public, people now really stare..........
Imagine watching others giving each other a hug, knowing you can't do that anymore...........
Imagine having to be washed, and dressed while you just lay there wishing you could do all this yourself at your age.......
Imagine someone else cleaning your teeth for you , sometimes catching your gums and hurting, while you wish you could just do it............
Imagine having to have help when you need the toilet, all the while wishing you had your own privacy to be able to do this yourself..........
Imagine going to bed at night, asking someone to get your legs this way, your arms that way, while wishing they would just move for you ...........
Imagine at 23 years old, you still have to have a baby monitor and call out through the night for your body that will no longer work to be put into another position, when all you want is to not have to call for help and do it yourself.......
Imagine watching everyone open their Christmas gifts and you having to have somone do it for you all the while wish you could just RIP the paper off yourself.....
These are just a few examples of what will run through a childs head with Duchenne .............
Just take one day, and put yourself in this position, you wouldnt want to would you..........
So why should our loved ones have to..............
If this upsets you, imagine how they feel every day! Next time you're doing one of these things, imagine if you couldn't do it.............
If this upsets you, please share and help us make people more aware of DUCHENNE 💚💚💚💚
Imagine If you had to watch your children go through this. 
Thank you 💚💚💚💚
Donations & Comments
Only administrators, campaign organizers, and beneficiaries can reply to comments.
There have been no donations to this campaign yet.