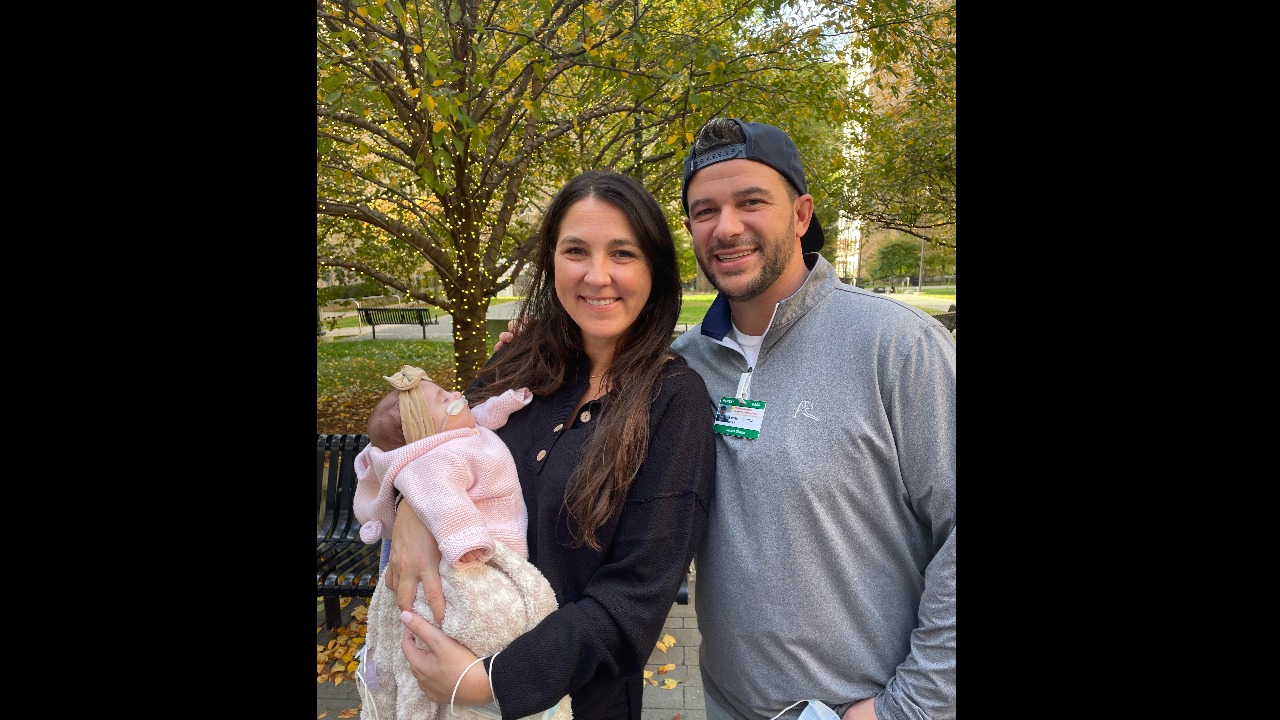 Nurses
Fundraiser for Mia Skaats
After 5 weeks at home with her mom and dad, Mia was diagnosed with a rare genetic heart condition resulting in the need for a heart transplant. Since her diagnosis, Mia has remained under the care of the physicians and nurses at Columbia Presbyterian Hospital in NYC. Mia's parents, Nicole & James have relocated to NYC to be at Mia's bedside while she receives care and patiently waits to receive the gift of life. We want to help alleviate some of the financial burden this has created for them so they can continue to keep their focus on Mia & her health. Please keep the Skaats family in your prayers.❤️
Donations & Comments
Only administrators, organizers, and beneficiaries can reply to comments. Cindy & Ken OKeeffe donated
$5,000

We love you Mia, Nicole and James! 💗🙏🏻💗 Terri Hursey donated
$2,000 Maureen Kenney donated
$1,800

With love and prayers for baby Mia Love the Kenney, McGeever and Cadigan families Steven Mirra donated $100 Nicole Whitley donated $30
Praying and hoping for you and your beautiful daughter!! Kristina Miszuk donated $50
Continued thoughts and prayers for your beautiful family ❤️ Jean O'Donnell donated $500
Praying for your little angel🙏 Anonymous donated $10
From one of Huntington Hospital's food services workers Brent Reilly donated $50
Keeping you guys and baby Mia in mind❤️