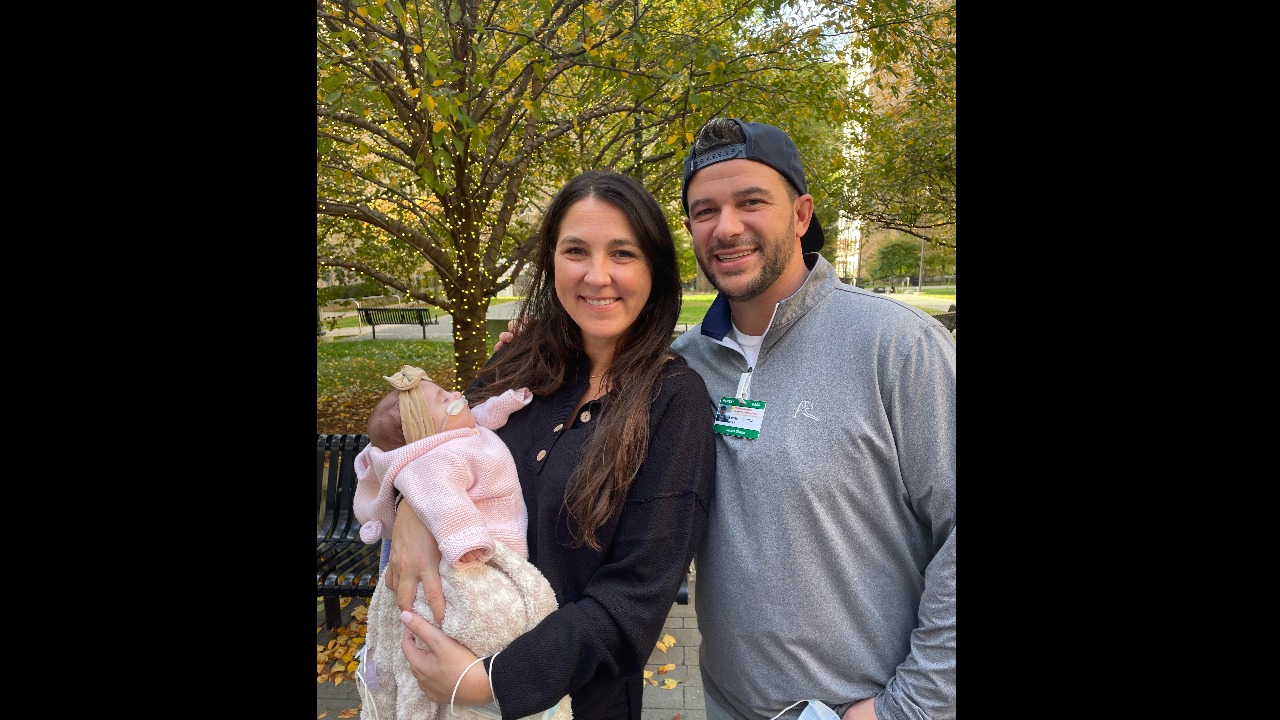 Nurses
Fundraiser for Mia Skaats
At 5 weeks old Mia was admitted to Columbia Presbyterian Hospital, where she was diagnosed with a rare heart condition resulting in the need for a heart transplant.  Since her diagnosis Mia has remained & will continue to remain under the care of the physicans and nurses while she patiently waits for a new heart. Mia's parents, Nicole & James have relocated to NYC while she has been receiving care. We want to help alleviate some of the financial burden this has created for them so they can continue to keep their focus on Mia & her health. Please keep the Skaats family in your prayers.❤️
Donations & Comments
Only administrators, organizers, and beneficiaries can reply to comments. Cindy & Ken OKeeffe donated
$5,000

We love you Mia, Nicole and James! 💗🙏🏻💗 Terri Hursey donated
$2,000 Iona College Girls Cady Diane Dina Vanessa Jordan Danielle donated
$1,200 Dianne Finkelstein donated $100 Kathy Vigilante donated $250 Roshinie Singh donated $20 Katie Francfort donated $25
Keeping you in our prayers! Debi Pollicino donated $50 Melanie Nunes donated $100 Erin Sweeney donated $100
Sending lots of love and prayers to Mia ❤️ Kathy Lavin donated $50
Prayers for this beautiful baby. Anna Cipriani donated $100
Praying for beautiful Mia 🙏❤️