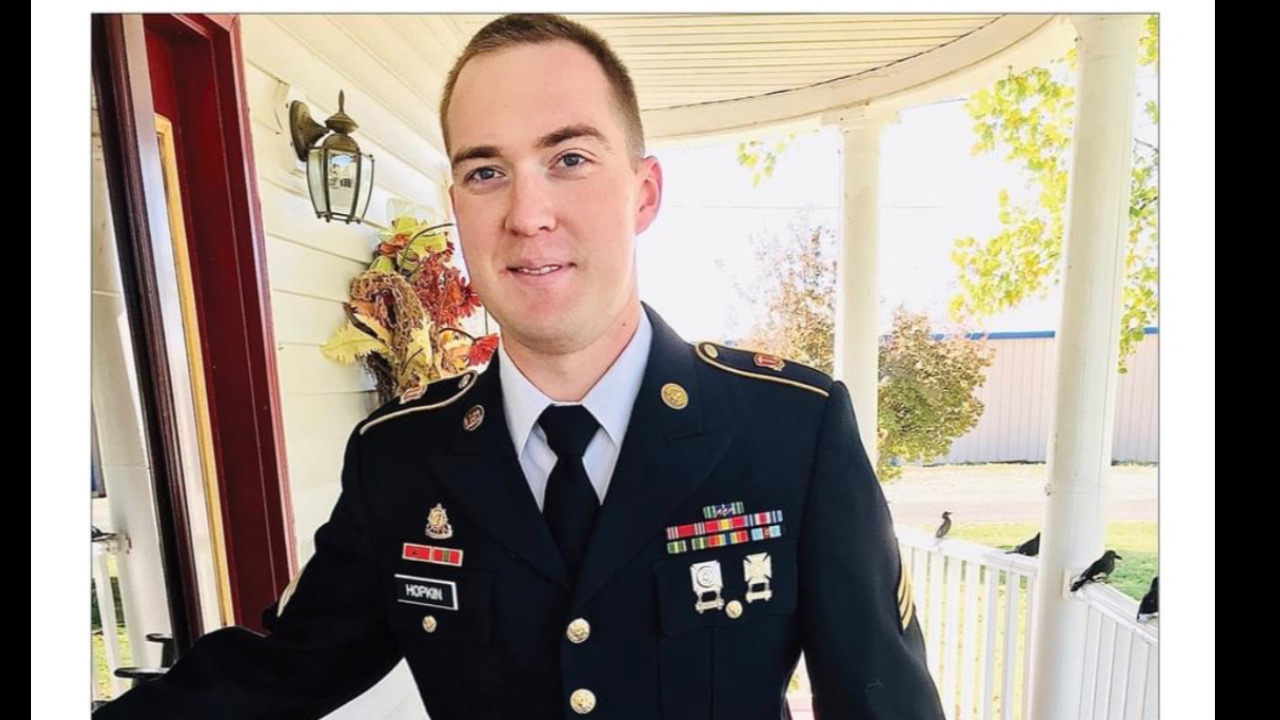 Military
Helping a Soldier
Serving in the military is one of the best ways to serve your country. One of the those soldiers is now needing his country. We are asking for your help. Army sergeant  Shay Hopkin has been diagnosed with Kidney Cancer. He was stationed in Germany until the doctors detected the cancer. He was transferred to the Walter Reed Military Hospital in Bethesda, MD. He is need of a caregiver while under going his cancer treatment. This will take the family members away from their jobs and income to care for him. We want to make him as comfortable as possible during the holidays and so him how much he means to all us. The holiday season is here and  we are asking your help in coming together to assist him and his family through these very difficult times. We appreciate all of your help in helping Army Sergeant Shay Hopkin. Thank You to all, and Stay Safe.

Updates

January 14th, 2021
Thomas Hopkin, Organizer
I brought Shay back to Illinois in between his treatments. We have to go back to Bethesda on 25 of January. I am hoping being surrounded around family and friends will make him forget about what is going and he can relax and enjoy life. I hope he gets to see all of you while we are home. Bless you 

January 3rd, 2021
Thomas Hopkin, Organizer
Quick update. It's been about a week since Shay started his treatments. His pain seems to have subsided and he has actually been able to actually sleep in his bed. He has been in recliner due to the pain. He has been able to get around actually feel like his old self. It is great to see him feeling well. His spirits up. Thank you for all the prayers. 

December 30th, 2020
Thomas Hopkin, Organizer
Shay had his first treatment. He seems to be doing well with the medicine and thankfully he has had no reactions to the medicine. This is a small step in a long stressful situation with no real time frame until he is back to him self. Please continue to keep him in your thoughts and prayers. 


December 23rd, 2020
Thomas Hopkin, Organizer
Want to share the update on Shay. We received a call from his doctor and we meet with him Monday morning to go over the treatment plan and possibly start the medicine that day. Thank you to all of you for your support prayers. 
Donations & Comments
Only administrators, campaign organizers, and beneficiaries can reply to comments. Shannon Shafer donated $25
---
Thank you Shannon for your support of Shay during his battle. Bless you Jason and Jackie Chasten donated $50
Continued prayers and well wishes for you all.
---
Jason and Jackie thank you for your support and prayers and reaching out to us. Mike & Sandy Hartsook donated $50
Continue prayers for Shay and his family.
---
Thank you for the prayers and support for Shay. We are so thankful. Vickie Wade donated $50
Tom I will continue to pray for Shay and your family
---
Thank you Vickie for the your support and prayers. Jordyn Settles donated $50
So many thoughts and prayers!! Stay strong ❤️❤️
---
Jordyn thank you. Shay is so fortunate to have friends by his side and supporting him through this rough time. Bless you Anonymous donated $25
---
Thank you for supporting Shay in his battle with this disease. It helps tremendously knowing his friends are there along side him to see him through it. Cheri Madson donated $100
Thoughts and prayers are with all of you! Hang in there, Shay, and thank you for your service!
---
Thank you Cheri. Shay is so fortunate to have have great leaders like your self to have instilled the values and morals to grow up become the become the person he is today and to have helped him with all the ups and downs. Ray Stocker donated $50
---
Thank you so much from our family to yours. We are blessed to have people like yourself who truly care. Shelley Sanders donated $100
Sending love, prayers, and healing energy to you all.
---
Shelly I can't thank you enough for the love and support and inspiration to make i through this unfortunate time. I know there is guarantees but having amazing people in your life when all you see is sadness and pain makes it a little easier. You are like family to me and will always cherish our friendship. Anonymous donated $100
You are in our thoughts and prayers. So proud of your accomplishments. God will get through this with support from family and friends. Make sure that you step with the correct foot first, get your head across and get to center! ;)
---
Thank you for the words of encouragement. Shay wouldn't have been the same young man without people like yourself to learn form. Thank you for continuing support for him and our family and the triopia family