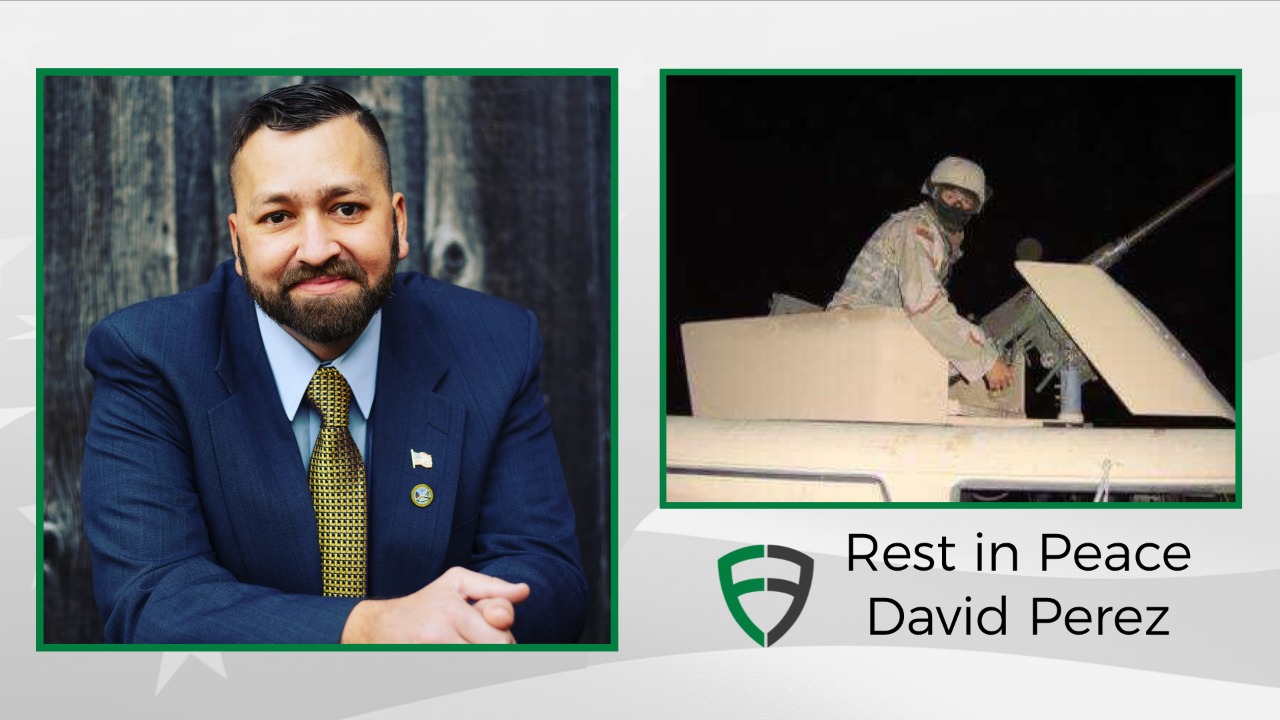 Military
In Memory of My Son, My Hero- David Perez
David's laugh, smile, and goofiness were contagious to everyone he encountered.
He served in the United States Army from 2003 - 2013 during which he did a tour in Iraq in support of Operation Iraqi Freedom. In returning home he became an advocate in supporting veterans to help change legislation to provide veterans with more resources.
He also went on to receive his Associates Degree in Political Science. He was a huge community supporter wherever he was and did anything he could to help in whatever way possible.
My beloved  son lost the long time battle with his demons while in Florida on August 29, 2020 and I am left with saying goodbye to another son. The financial hardship of getting his body back home along with being able to cover unexpected expenses during this time has put a strain our family. 
We have already received an outpouring of support for our family and for that I am grateful. Anything you can contribute  will be appreciated. 
David is survived by his grandmother, Ruth Primett; mother and step father, Laura Goodpaster and Sean Kelly; sister, Michelle Ahrarian; nieces and nephews; Evan Keller, Miguel Perez, Madelina Ahrarian, Mia Ahrarian, Maddox Ramirez; along with many aunts, uncles, cousins, and extended family.
David is preceded in death by his brother, Joe Perez.
Inurnment will take place at a later date in Quantico National Cemetery.
Contributions & Comments Anonymous contributed $25
Rest In Peace David. Prayers for you and your family. Thank you for your service.
1 day ago
Lloyd Novak contributed $75
4 days ago Mark Sollinger contributed $100
No parent should witness the death of their child...Saying "Im sorry for your loss" does not begin to cover it God bless you and your family
6 days ago Anonymous contributed $25
1 week ago Anonymous contributed $100
Thank you for your service to this country and the contributions you have given to the Veteran community, Soldier. May you Rest In Peace. Thinking and praying for the family.
1 week ago Alexander Bush contributed $123
1 month ago Adam Wyatt contributed $100
I love you, brother. Keep your head up, this is only temporary. Stay focused on your program and things will fall into place.
1 month ago Jeannine Pfeiffer contributed $25
Thank you for your service! God Bless You.
1 month ago Christine Speake contributed $25
Thank you for your service. I hope and pray this helps.
1 month ago Maddie McKenzie contributed $50
Hope this little bit helps. 🙂
1 month ago