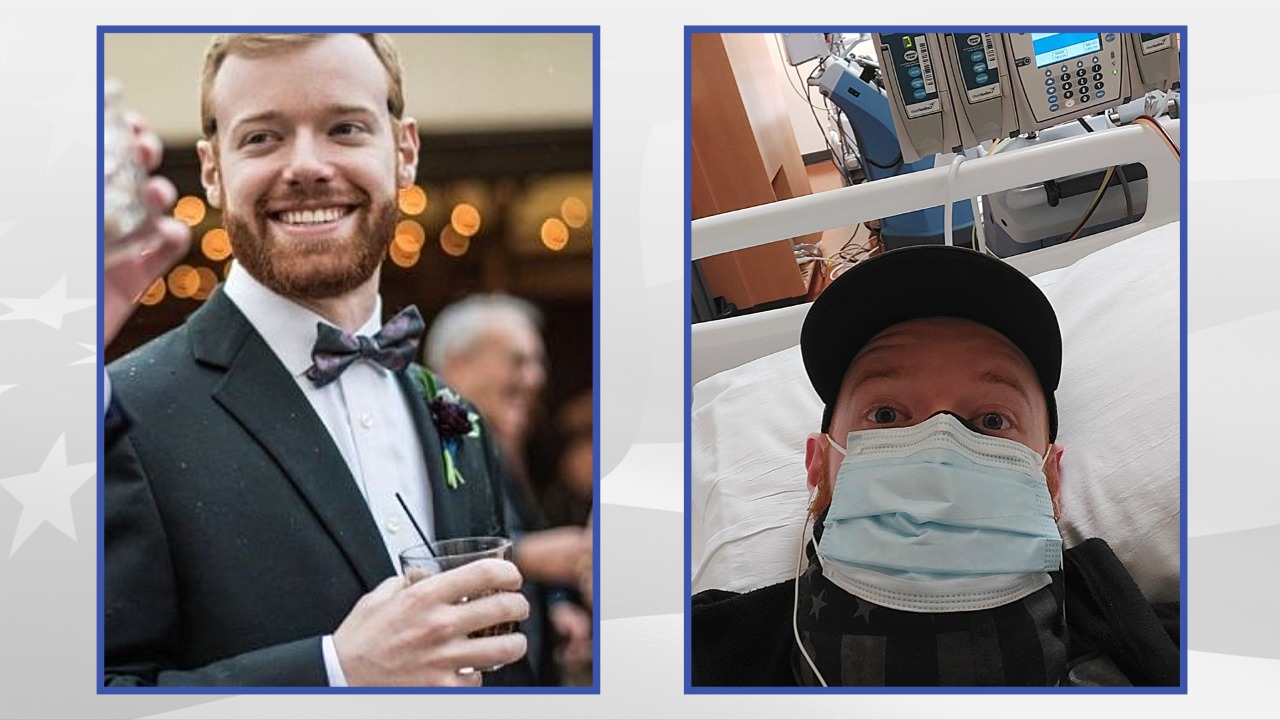 First Responders
Medical Expense Assistance
At the age of 23, my son Josh French was diagnosed with "Stage 2b Unfavorable" Hodgkin's Lymphoma. He had swollen, infected lymph nodes up to 20 times their normal size along his neck, armpits, tonsils, and in his chest. He immediately started intensive chemotherapy in Greeley Colorado to treat the disease and did that for four months straight. The chemo took a massive toll and had many painful side effects that made the journey all the more difficult. Nonetheless, he pushed through it and it appeared it was finally eradicated. Soon after that stretch of chemotherapy was completed, a scan revealed a small mass in his chest. A biopsy confirmed that it was the same cancer, apparently unaffected and resistant to the massive amount of chemo he went through. He was told the cancer was refractory, meaning it was unresponsive to the treatment. The treatment he received is 85% effective at curing this disease, but for some reason it didn't work on a small portion of it. His path became more complex. He was told he would have to go through an extremely high dose chemotherapy and have a stem cell transplant as well as maintenance chemotherapy afterwards. My son got a second opinion from MD Anderson in Houston TX. Their plan was the same, but offered the most powerful and destructive chemo available (SAHA/GBM). It is so powerful that it destroys your bone marrow in just one week. The stem cell transplant following this chemotherapy literally saves your life; the chemotherapy would kill a person otherwise from the lack of bone marrow. That's not even the end of it; he would have to go through an entire year of maintenance chemo after the transplant is completed. Although this is a very extreme treatment plan, it was his only option to achieve a cure at this point. This treatment plan has an 85%-90% chance of success whereas the plan in Greeley was only 65%. Houston's treatment option doesn't come cheap though. The estimate given for the 8-10 weeks at MD Anderson was $800,000. They were the only cancer center in the US that offered this specific treatment with this level of success. The decision was made and Josh flew to Houston 4 weeks ago. He stayed in a hotel and shuffled to MD Anderson several times each days for tests, scans, injections, and blood work to boost his stem cells. He was finally admitted 2 weeks ago. The harvest of stem cells was done over a 2 day period and then the chemo began. He endured another 6 rounds of chemo bringing his total for the year to 20. Afterward, they did the stem cell transplant. It was a rough 8 days, but last night his white blood count (wbc) finally engrafted and hit 0.1; today his count reached 1.1. This has been a grueling experience. He developed pneumonia and mucositis but is staying positive. The news of the successful engraft was all he needed to know THIS WILL WORK. Once his numbers improve (hopefully 2 weeks), he will be released from the hospital and return to the hotel for 2 more weeks (additional testing) before he can be cleared to return to Colorado. Once in Colorado, he will begin the year long schedule of maintenance chemo every 3 weeks. Any financial assistance is greatly appreciated and will go towards medical expenses not covered by insurance.
Updates

May 30th, 2021
Teresa McClatchey, Organizer
Hey everyone, I just wanted to post one final update before I take this fundraiser down. I'm finally all done with treatment and in a complete remission, so it looks like finally this is all over. I'd like to thank everyone that donated to my fundraiser while I was going through treatment, you guys helped me more than you can imagine throughout this process. All my trips down to Houston and multiple medical bills were covered from this fundraiser. That made things so much less stressful as I was going through my treatment plan. I really can't thank you all enough for that. I will do my best to pay this forward as I move on to the next chapter of my life. Thanks again everyone, you guys are the best and I really appreciate all the support you've given me. Thanks for having my back :)

- Josh 

January 25th, 2021
Teresa McClatchey, Organizer
I wanted to share an update from my son's process through his treatment plan. We appreciate you!!! - Josh: Hey everyone, just wanted to give a quick update on how everything has been going. I'm already 88 days out from my transplant, and I've been feeling pretty well as of lately. For the first 2 months I was dealing with severe nausea, along with an array of other unpleasant side effects. It was pretty brutal, but thankfully most of those side effects, including the nausea, have passed and I'm feeling a little better each day. Tomorrow I will already have my 3rd infusion of the maintenance chemotherapy (post-transplant maintenance), so that's been moving along quickly. I'm already getting some neuropathy, but I'm going to keep pushing hard and receive those treatments until I have to stop. Thank you all so much for your compassion and generosity, you've helped myself and my family more than you could imagine with fighting this battle. My entire 4-week hotel stay in Houston, Texas for my transplant in October, along with all the expenses associated with that, was covered by your generous donations. I'll be traveling there every three months for the foreseeable future as well, and that will surely be helped significantly by this fundraiser. Thank you all so much, and I will do my very best to pay it forward as I move past this.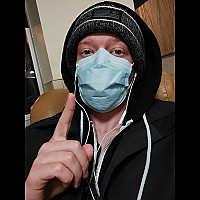 Donations & Comments
Only administrators, organizers, and beneficiaries can reply to comments. Peter Bratton donated $1,000
We are praying for you and Josh! Windsor FOP Lodge 67 donated $250
Our thoughts are with you. Wishing Josh a quick recovery! - Windsor FOP Lodge 67
---
Reply from

Teresa McClatchey

Thank you again for the generous donation. I greatly appreciate it! FOP Lodge 55 Troopers donated $250
---
Reply from

Teresa McClatchey

Thank you for the generous donation. It will help tremendously with my son's medical expenses. Troy McDaniel donated $100
Andrew Pannwitz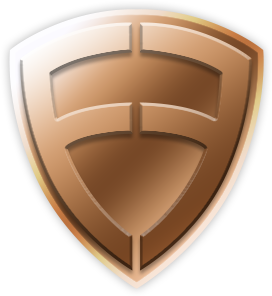 donated
$200
---
Reply from

Teresa McClatchey

Thank you so much for donating. This will help Josh out tremendously with his medical expenses. Anonymous donated $25
Prayers from Loveland and Colorado FOP member.
---
Reply from

Teresa McClatchey

Thanks for the donation Robert! Dan Raddell donated $50
---
Reply from

Teresa McClatchey

Thank you so much for the donation. Greatly appreciated. Anonymous donated $20
---
Reply from

Teresa McClatchey

Thanks for the donation Cale. Josh and I really appreciate it!
Micheal Deedon donated $50
---
Reply from

Teresa McClatchey

Thank you for the donation. It is very much appreciated! Anonymous donated $25
---
Reply from

Teresa McClatchey

Thanks for the donation Jodie - we appreciate it! Ariel Maes donated $50
Prayers for a fast recovery