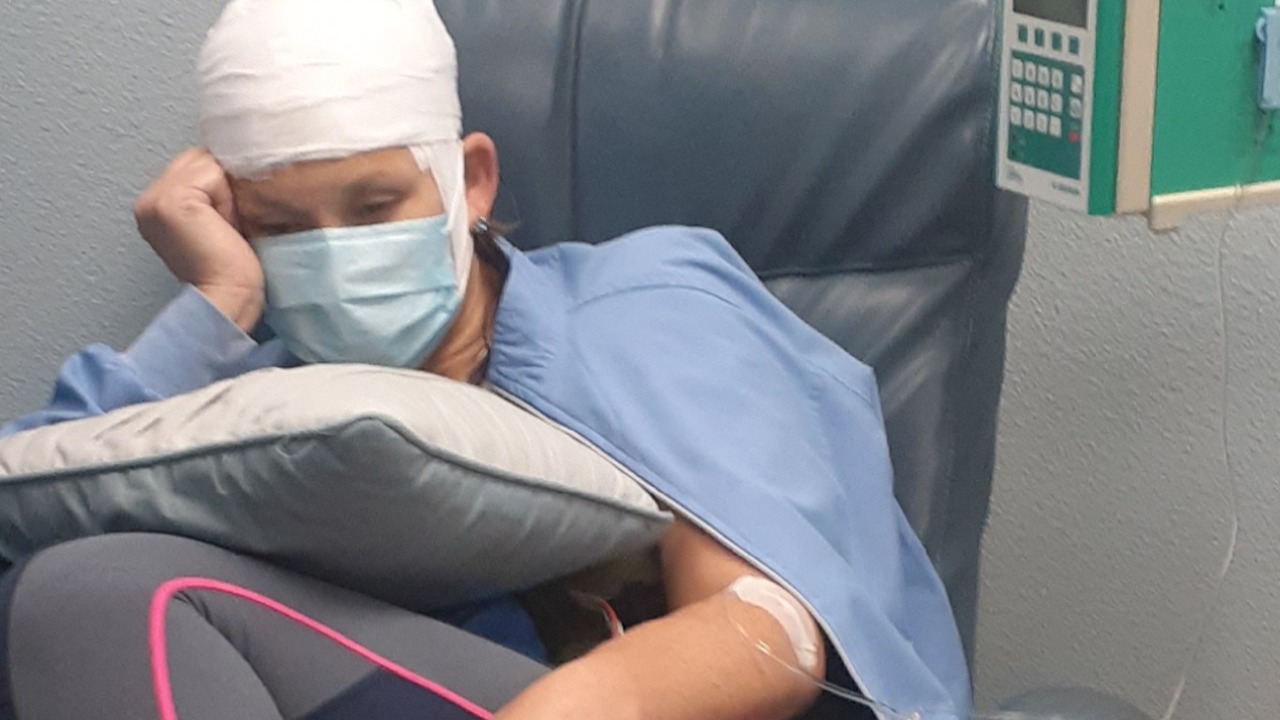 Medical
A family of public servants need your help.
I am a Navy Veteran who married another Navy Veteran. Together we are raising a family of daughters who also want to serve our community. 
After a 4 year battle with stage 4 breast cancer that almost took my life more than once, I was well enough to support my husband in following his dream of becoming a Police Officer in New Smyrna Beach. 
With everything going as planned I became a Patient Care Tech working in the Progressive Care Unit at Advent Health New Smyrna. We were living the dream.
October 2nd as I was working I had a stroke, was coded and sent to the ED of my own hospital. Since then I have learned that I am having uncontrolled seizures every hour. Some are minor and some are full-blown petite mal seizures. My husband has tried his hardest to stay by my side and care for me but as we all know the bills never stop coming. 
I hate to have to ask for help, but our simple life is more than the Police department pay can handle. I am hopeful that by the end of the year my doctors will figure out what is happening and get me back to work. But I am terrified that I may be put on permanent disability.  I'm a worker and don't know where to turn to cover the gap between now and then. 
My husband's brother in arms has afforded us the opportunity to turn to all of you for help. We do so with heavy hearts and a face full of tears. We don't know what the future looks like but we need your help to get there. 
As we pay the endless doctor bills and co-pays to keep moving forward with treatment we keep falling further behind and I don't want my husband worried about finances, I want his mind clear to protect the community he swore to protect and be vigilant and keep himself and his shift mates safe. 
Our goal for this campaign is just to survive this journey and be able to continue to live. Please find it in your heart to help our blue family and help in any way. We promise to do the same when we are out of our storm. This to shall pass, we believe this with all our heart. 
Thank you in advance from the bottom of our hearts.
Updates

November 19th, 2020
Tonya Beatty, Organizer
Hello everyone. Just wanted to tell everyone how much I love and sincerely appreciate each of you from the bottom of my heart. I am overwhelmed by the outpouring of love and support from our beautiful community who i now consider a part of my big extended family. A little bit of sunshine in this storm... I just had an eye exam and praise God there is no damage to my eyes from the stroke. Just a little bit more wear tear on the eyes of an almost 43 year young woman. Thank you for all of the love, prayers, encouragement, shares and beyond generous donations to my family and me. Every one of you has made the biggest difference in my life and in the lives of my husband, our children and even our fur babies. Thank you all so much. I will continue to to keep you updated and pray for each of you. Lots of love, Tonya❤

November 18th, 2020
Tonya Beatty, Organizer
Today is the 2nd full day of being on my new additional medication. I honestly can't say if it's working. Too soon to tell. What I can say as that for the last two mornings I've slept later than I have since this has all happened.  Until Topamax was introduced I slept until 0230-0300 max. Yesterday I slept until 0500 and today until just before 0700. Hopefully that means this new med is helping..... at least lessening the severity of the seizures that  are occurring... the worst happening at night. My repeat MRI will take place the day before Thanksgiving. Hopefully it'll bring more clarity. I continue to be amazed by the outpouring of love and support that all of you are showing to my family and me. Saying thank you doesn't seem quite enough, but it's all that comes to mind. Jusr know that I/we could not make it without each and every one of you. and I pray that God blesses you bigger than you all have blessed us. 🙂

November 16th, 2020
Tonya Beatty, Organizer
Hello everyone. Here's an update about  today's neurology appointment and which medication to add. to my current regimen. 
Mu neurologist has also ordered another MRI to make sure that they aren't missing anything and to take a closer look at the 2 small lesions caused by the stroke.. after this next set of meds  are fully onboard, and the results of the new MRI will determinre if I'll need another 72 hour or longer eeg and then we will discuss going to the neurology clinic at mayo clinic. I will continue to update everyone. Thank you and God bless.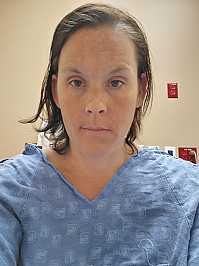 November 15th, 2020
Tonya Beatty, Organizer
Tomorrow I meet with my neurologist to discuss if the current anti seizure medication that I'm on is working. There's a possibility of adding an additional medication to the keppra or switching it all together. There will be discussion about sending me to the Mayo clinic to try and pinpoint the exact cause of the seizures which will result in the best form of treatment. Although a lot of progress has been made, there is still a long way to go. Thank you for taking the time to read my story and for sharing it. Thank you to everyone who has donated as well.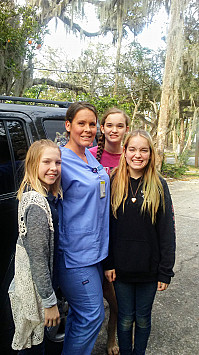 Donations & Comments
Only administrators, campaign organizers, and beneficiaries can reply to comments. Peggy Rivers donated $100
I am a friend of Gloria Doster's. Praying for your successful recovery.
---
Mrs. Peggy you are such a sweetheart and a wonderful blessing. Thank you for your kindness and generosity. Thank you for your prayers. May God bless you tenfold in return Thank you ❤ Annette S donated $100
Thinking of you and your family.
---
Thank you Annette so much for thinking of me my family. We appreciate your kindness and generosity very much. Have a wonderful Thanksgiving ❤ Nate and Kim Ingram donated $100
You and the family continue to be in our prayers and we are available to help in any way that is needed!
---
I am forever grateful for your continuous prayers of love and support. Thank you for being so kind and supportive. You both are truly amazing ❤ Nancy Chapman donated $50
Just know you and your family are in my prayers. Wishing you nothing but the best as we head into this season of Miracles.
---
Thank you for covering my family and me in prayer Nancy. That means more to me than you know. Thank you for your well wishes and for your kind heart and generous donation. Yes we are in a season of miracles and by faith i receive it. Thank you for reminding me of that Nancy. Hugs to you❤ Jeff & Jill Kromraj donated $50
Our thoughts & prayers are with you and your family xoxoxox
---
Thank you so much for your prayers and kindness and support. I am completely amazed by the outpouring of love and generosity that everyone has shown Kris, our girls and me. Thank you so much Jill and Jeff. I pray that you know how much your kindness means to us.❤ Happy Thanksgiving Rosalie Doerflein donated $50
---
Thank you for your prayers for my family Rosalie and for your generous donation. We appreciate your kindness and generosity and pray that God blesses you and your family as well. ❤ Anonymous donated $25
---
Thank you for being so kind and thoughtful and for generously donating to my family and me. We are so grateful and thank God that you're so willing to help ❤ David & Betty Wright donated $1,000
We pray for help, love and healing for you and your family. The blessings of our Lord be upon you.
---
David and Betty thank you for your prayers of healing. I receive them and believe that God will heal me. Thank you for being so incredibly generous and such a willing vessel. Thank you for blessing my family with such an incredible donation. I pray that God blesses you and yours tenfold. ❤ Mike Waldrop donated $20
---
Thank you Mike so much for your generous donation to my family. We are incredibly grateful for your support. Happy Thanksgiving 😊 David Goldman donated $100
wishing well and hope you recover well and to you and your family a blessed and safe thanksgiving
---
Thank you David for your well wishes and your beautiful, kind words for my family and me. Thank you for your generosity. Wishing you and your family a happy Thanksgiving as well ❤